South African born Mouritz plays in the key position of lock for Saracens and has proudly played for England 10 times in his career. Son Joshua was born in September 2013 and Mouritz explains his thoughts and feelings on becoming a first time dad and the joys, sometimes unexpected, that parenthood brings.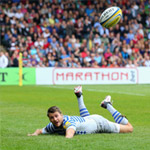 Hailing from Blackpool, Richard is the scrum half for Saracens and has represented England at international level 14 times. He is dad to Matilda, 3½ and Freddie who has just turned 2. Here he shares his insights into juggling his high profile career with being the doting family man he clearly is.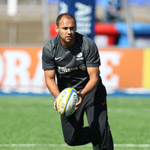 As a player, Joe spent 11 years in professional rugby with Sale Sharks, Northampton Saints and Newcastle Falcons. He joined Saracens last year coaching in their academy and moved into the position of first team skills coach in 2013. Joe is dad to Miller, 15 months and read on to see how being a father has changed his life completely, all good of course.