Tax rules change over time, different bands apply according to how much income you have, and different financial products are taxed in different ways. So it's hardly surprising if you're unsure how taxation might affect your retirement planning.
Here's some guidance on how you'll be taxed when you withdraw money, based on our understanding of 2015/2016 tax year rules. Please bear in mind that these may change.
Private pension
A pension is a long-term investment product, to provide for your life in retirement. Although it's not designed for short-term access, it is possible to take all the money in your pension as a lump sum – provided you're aged 55 or more.
You'd need to think carefully before deciding to do this. Here's how the tax works out:
The first 25% of your fund will be tax free
The remainder (if you take it as a lump sum) will currently be taxed at your

marginal rate

. Your pension provider will deduct this tax.
A pension annuity provides a guaranteed income for life. It could also continue to provide an income to your dependants for a set period after your death, depending on the options you choose.
Any income you take via a pension annuity will be taxed at your marginal rate of income tax. Your annuity provider will deduct this tax.
Income drawdown
Income drawdown is a way of taking an income from your pension fund. You can use the money you take from income drawdown to retire fully, or you might use it to 'semi-retire' and supplement your earned income.
While you're making withdrawals from your pension fund in this way, the remainder of your fund continues to be invested. This means it will still have the potential to rise or fall in value. Any growth will be free of UK income and capital gains tax – although some investment returns may be received by the pension fund after tax deductions, or with tax credits that cannot be reclaimed e.g. 10% tax credit on UK dividends.
You can now save up to £15,240 every tax year in an ISA. There's no income tax or capital gains tax on any money you receive from an ISA. However you should be aware that some investment returns may be received by the ISA manager after tax deductions, or with tax credits that cannot be reclaimed e.g. 10% tax credit on UK dividends.
You can normally remove your money at any time. But you should bear in mind that, regardless of any money you withdraw, your annual limit remains fixed at £15,240
Here's how this works:
Let's say you invest £15,240 at the beginning of the tax year.
One month later, you withdraw all of it.
You won't be entitled to save any more into an ISA in that tax year – you'll have used your full £15,240 allowance, even though you withdrew the money again.
A general investment account
This is simply an investment product where customers can invest directly into investment funds.
Any interest you receive on your investments will be taxed at your marginal rate and any dividends will be assessed for capital gains tax
When certain types of investment products pay you income, the provider sends you a tax voucher. The voucher will show two pieces of information:
The amount of income you've earned.
Where applicable, the amount of tax which has already been paid by the fund manager on your behalf.
The tax voucher provides you with the information you'll need for your self-assessment tax return form, which you'll need to complete and return to HMRC.
If you've received income from more than one fund of this kind – for example, dividend payments from three funds investing in shares – you'll need to add up the total amount and insert the figure in the appropriate boxes on the tax return form.
Don't forget, there's an annual deadline for completing your self-assessment tax return form, and paying any tax due. If you miss these deadlines, you'll have to pay a fine. To find out more about this, and tax issues in general, you can visit the HMRC website.
Call us now for more information
If you're new to Aviva
0800 285 1088
Lines are open Monday to Friday, 8.00am-6:30pm.
Saturday, 9.00am-12noon.
Or if you're already a customer
0800 158 3470
Please be aware this line is very busy at the moment, we are doing all we can to answer your call.
Lines are open Monday to Friday, 9am-5pm.
Calls from UK landlines and mobiles are free. For our joint protection, telephone calls may be recorded and/or monitored.
Find out how we can help you when you call our teams
If you need some help or information from Aviva, please call us on one of the numbers above. We can help you with:
Using our website
All the facts about Aviva products and services
More details on the options you can choose from when you're making decisions about your retirement
Information on where to find financial advice

Although we can't give you advice, we can put you in touch with an adviser who can talk to you about which financial products or investments may be right for you.
Alternatively, you can visit www.unbiased.co.uk to find an adviser in your area.
Pension Wise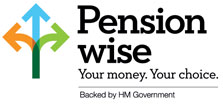 Pension Wise is a free and impartial service set up by the government for people retiring with defined contribution pensions. It will help you understand what your choices are and how they work.
You'll be able to get help on the Pension Wise website, over the phone or face to face about:
what you can do with your pension pot
the different pension types and how they work
tax you pay on your pension.
If you're not sure about your options at retirement you should seek appropriate guidance or advice.
Tax help for older people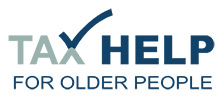 A video from the charity Tax Help for Older People can help you understand the tax on your pension withdrawals.