Not everyone is fortunate enough to retire at a time entirely of their own choosing.
You may find that you have to retire earlier than you planned because of circumstances beyond your control. Such as:
Are you facing difficult circumstances in retirement?
Dealing with money or personal problems, like debt or divorce, can upset even the best laid retirement plans. But you can get help from:
And, you may find you are entitled to some benefits in retirement.
Call us now for more information
If you're new to Aviva
0800 285 1088
Lines are open Monday to Friday, 8.00am-6:30pm.
Saturday, 9.00am-12noon.
Or if you're already a customer
0800 158 3470
Please be aware this line is very busy at the moment, we are doing all we can to answer your call.
Lines are open Monday to Friday, 9am-5pm.
Calls from UK landlines and mobiles are free. For our joint protection, telephone calls may be recorded and/or monitored.
Find out how we can help you when you call our teams
If you need some help or information from Aviva, please call us on one of the numbers above. We can help you with:
Using our website
All the facts about Aviva products and services
More details on the options you can choose from when you're making decisions about your retirement
Information on where to find financial advice

Although we can't give you advice, we can put you in touch with an adviser who can talk to you about which financial products or investments may be right for you.
Alternatively, you can visit www.unbiased.co.uk to find an adviser in your area.
If you're facing difficult circumstances, we always recommend that you speak to your pension provider and/or financial adviser. If you don't have an adviser you can find one near you at www.unbiased.co.uk.
Pension Wise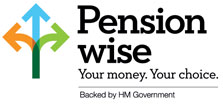 Pension Wise is a free and impartial service set up by the government for people retiring with defined contribution pensions. It will help you understand what your choices are and how they work.
You'll be able to get help on the Pension Wise website, over the phone or face to face about:
what you can do with your pension pot
the different pension types and how they work
tax you pay on your pension.
If you're not sure about your options at retirement you should seek appropriate guidance or advice.