In just 20 years, the number of over-60s getting divorced has risen by nearly three quarters.
But what happens to pensions and retirement incomes when people separate or divorce.
What if I get divorced before I retire?
When you get a divorce, the court usually takes into account any pensions you or your spouse or civil partner have when you separate. This includes:
Company pensions
Personal pensions
Additional state pensions (but not the basic state pension).
Find out more about splitting pensions during divorce from the Money Advice Service.
What if I get divorced after I've retired?
When you divorce in retirement, you may need to split your retirement income - especially if you have a joint retirement income or one that provides for your ex-partner when you die.
The company you bought your retirement income from will be able to tell you your options, so it's a good idea to get in touch with them.
If you have an Aviva retirement income, you can call us on 0800 092 3711.
What about my property?
You'll need to decide how to divide your property and possessions - including your home. This can be a difficult process, but you can get help and advice from www.gov.uk/divorce.
If you've borrowed money against your home with equity release, you should contact the company that gave you the loan. They'll be able to explain your options. If you have a lifetime mortgage with Aviva, you can call us on 0800 092 5624.
What if I want to change my will?
It's important to review your will following a divorce because:
Anything you gifted to your spouse or civil partner before your divorce will now go back to your estate in most cases
If your will gifts everything to your spouse or civil partner, after a divorce it will be as if you hadn't made a will at all (this is known as dying intestate)
If your spouse or civil partner is listed as an executor or trustee of your will, this will no longer be valid following your divorce.
If you haven't made a will yet you can get started with our making a will guidance.
Legally speaking, separation is the not same as getting a divorce.
But if you decide to separate from your spouse or civil partner, it's likely you'll need to think about a lot of the same things. Make sure you check your pensions, retirement income and will to see what, if anything, you need to do.
Worried that separation or divorce might leave you in debt? Our debt management could help.
Call us now for more information
If you're new to Aviva
0800 285 1088
Lines are open Monday to Friday, 8.00am-6:30pm.
Saturday, 9.00am-12noon.
Or if you're already a customer
0800 158 3470
Please be aware this line is very busy at the moment, we are doing all we can to answer your call.
Lines are open Monday to Friday, 9am-5pm.
Calls from UK landlines and mobiles are free. For our joint protection, telephone calls may be recorded and/or monitored.
Find out how we can help you when you call our teams
If you need some help or information from Aviva, please call us on one of the numbers above. We can help you with:
Using our website
All the facts about Aviva products and services
More details on the options you can choose from when you're making decisions about your retirement
Information on where to find financial advice

Although we can't give you advice, we can put you in touch with an adviser who can talk to you about which financial products or investments may be right for you.
Alternatively, you can visit www.unbiased.co.uk to find an adviser in your area.
Pension Wise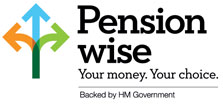 Pension Wise is a free and impartial service set up by the government for people retiring with defined contribution pensions. It will help you understand what your choices are and how they work.
You'll be able to get help on the Pension Wise website, over the phone or face to face about:
what you can do with your pension pot
the different pension types and how they work
tax you pay on your pension.
If you're not sure about your options at retirement you should seek appropriate guidance or advice.