More than half struggle financially after the death of a loved one, survey reveals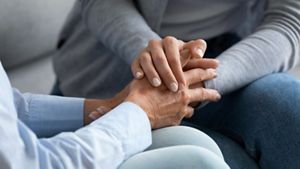 The death of a loved one comes at a high cost to a family – and not just emotionally. Failing to prepare financially for prolonged sickness and death can leave those closest to you in the lurch.
By Remy Maisel
When someone passes away, it's a loss – unfortunately, not just an emotional one. In many cases, there are also financial repercussions. A recent Aviva study found that more than 4 in 5 (81%) of respondents worry about their current financial situation following the death of a partner 1.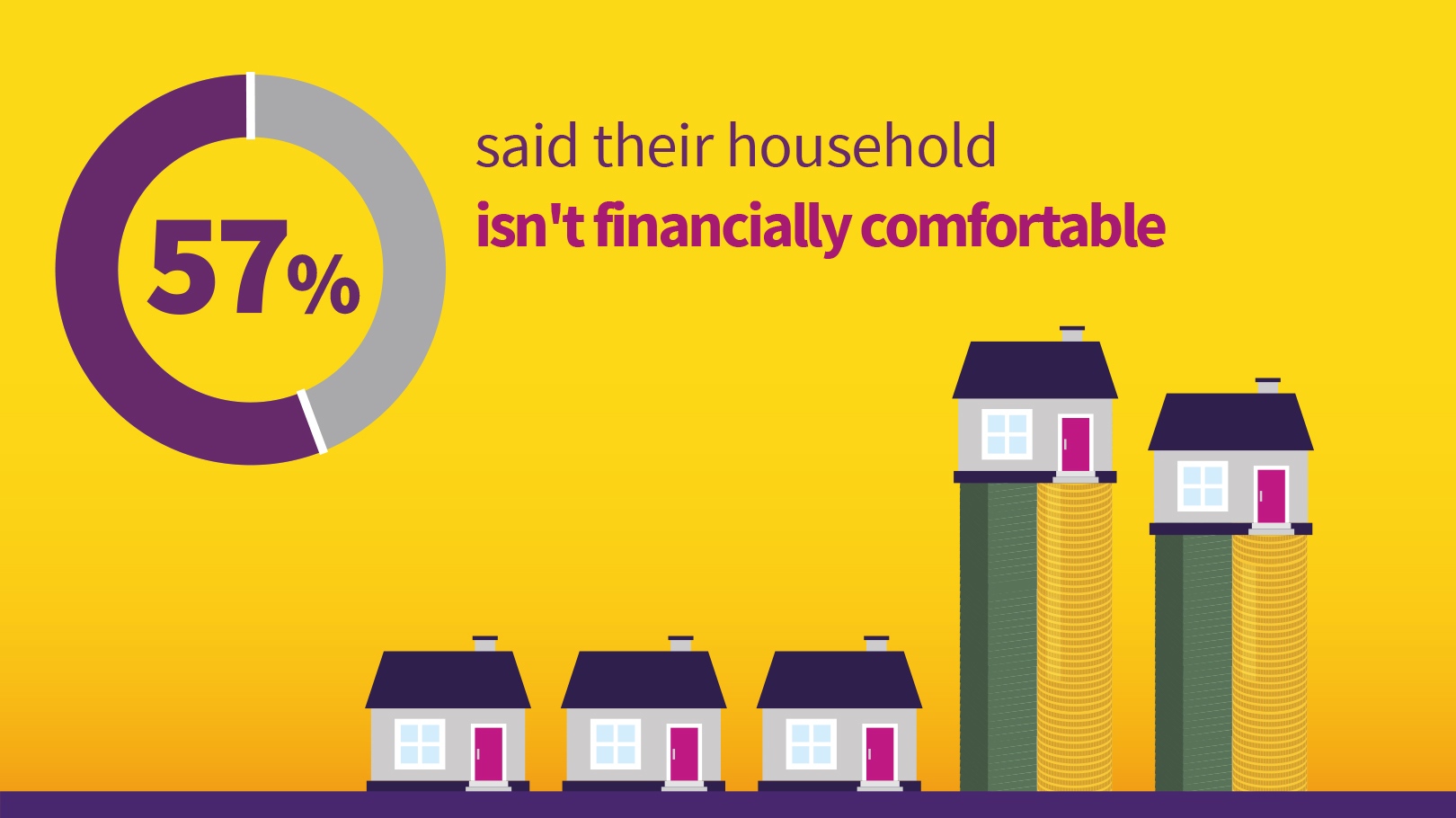 Alarmingly, more than half (57%) of respondents also said that their household isn't financially comfortable after the death of a spouse or partner – with 1 in 5 saying that they weren't comfortable at all. 
What does that mean in practical terms? It can mean that, on top of trying to process grief and handle the upheaval of a loss, a family might lose their home. Over a third of respondents (36%) who rented their homes had to move to a smaller or cheaper property following a bereavement, for example.
When so much has already changed, this can be very hard on the loved ones of someone who has passed away – in fact, making big decisions (such as moving house) while grieving is typically not advised 2.
What can you do to avoid a financial loss after a bereavement?
While bereavement is unfortunately bound to cause upheaval, there are steps to minimise the financial toll that your loss would take on your loved ones.
Our survey found that the majority of the respondents' spouses or partners (65%) didn't have life insurance. Life insurance can cost as little as £5 a month and can help your loved ones cope financially if you pass away during the term of coverage – with a lump sum payout that can be used to cover a mortgage, everyday living expenses, or funeral costs.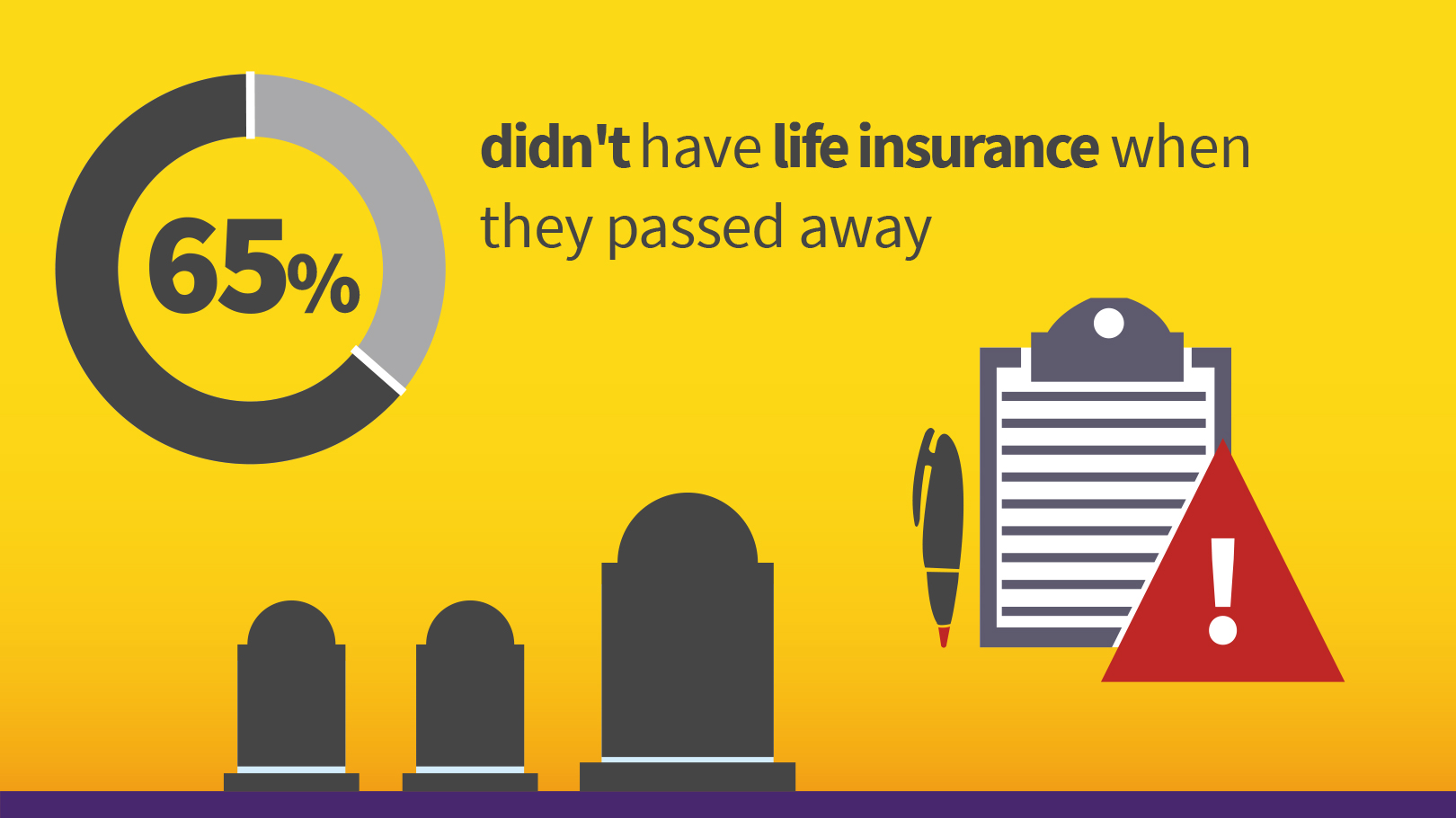 You can look after your loved ones by looking after your savings, investments, and pensions, too. Our survey also found that respondents whose partner or spouse had life insurance when they passed, on average, had £20,847 in savings. Comparatively, respondents whose partner/spouse didn't have life insurance when they died had, on average, £9,035 in savings. 
Remember, it's important to have regular conversations about finances with your loved ones while they're still alive, and make sure you know how to access your financial information and accounts they'd need to in an emergency. 
Dealing with money after a bereavement
It's the last thing you want to think about, but if a loss has put you in financial danger, or if you just don't know how to go about you should consider what resources are out there to help. 
To receive any of the money in your partner's estate, you'll likely need to deal with some practical, financial, and legal issues. There's support available, such as MyDigiExecutor, which can offer Bereavement Advisers and solicitors who will take charge of government forms and other aspects of estate administration to make things easier for you. 
In addition to any savings and life insurance payouts, you may be eligible for help from the government if you have been bereaved: either a one-off Bereavement Payment, weekly Bereavement Allowance for one year or a weekly Widowed Parent's Allowance depending on your circumstances. You can find out more by reading the government's guidance. Over a fifth of respondents (22%) to our survey said they claim state bereavement benefits.
Finally, through all the practical stuff, don't forget to look after yourself and your family. 1 in 5 (20%) survey respondents said they received no professional counselling when their spouse or partner died, but wish they'd been able to access it. If you have children who are struggling with grief and can't afford counselling, the charity Grief Encounter offers support for free.