"It's raining – can I cancel?" – six common travel insurance misconceptions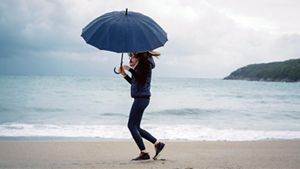 From jury service to falling out with travel pals, we reveal six common travel insurance misconceptions.
By Sarah Lewis
As we wait for holidays - and everything else - to get back to normal, we thought we'd clear up some common misconceptions about travel insurance .  
So that when the time finally comes to pack your bags, you'll have all the right information (and cover) you need

1. Payouts for fall-outs
There's nothing like sharing a long flight and small hotel room in 30C temperatures with someone to really get to know them.
One in 20 travellers think they can make an insurance claim if they fall out with travel companions before the trip, but this is rarely covered by insurance. If you don't want to travel with former pals you can usually change the booking for a small fee, just tell your airline or travel agent before you fly.
2. Take a rain check
One in 20 travellers also believe they can claim on travel insurance if bad weather is forecast at their destination. 
Although we agree that guaranteed sunshine would be amazing, it's not something insurers usually cover. Most insurance policies won't pay out unless the weather is so severe the government has recommended that people don't travel. 
3. Medical conditions? What medical conditions?
This one surprised us. Fewer than half of us don't realise we need to tell insurers about  existing medical conditions, despite medical emergencies being one of the most important reasons for taking out insurance in the first place. 
Only a quarter of people would tell their insurer if they had to undergo medical tests after they had taken out insurance, while just a third would disclose the medical history of someone else on their policy. 
Tell your insurer about health conditions before you travel or you risk not being covered.
4. Don't leave it to the last-minute
Only a fifth of people take out travel insurance at the time of booking their holiday; the same number take it out shortly before they fly and 3% admit to taking it out at the airport.
Leaving things to the last minute is never a good idea as you won't be covered for anything in the run-up to your holiday, like falling ill or the death of a loved one. Take it out as early as possible.

Most insurers recommend customers arrange travel insurance to start from the day their trip is booked – as opposed to the day the holiday starts – to make sure there's cover for any travel disruption or cancellations.
5. Passport to nowhere
Bags, check. Ticket, check. Passport?
One in four of us expect to be able to make a travel insurance claim if we lose our passport – but this tends to be covered only if it's lost or stolen overseas. 

Make sure you know where your passport is and if it's in date. If you lose or forget your passport you'll need to apply to the passport office for a new one, which can take weeks.
6. Jury service? Objection overruled
While some travellers mistakenly believed they were covered for poor weather or simply changing their mind, lots of us don't realise just how much travel insurance does cover.
For example, Aviva travel insurance will cover people who have to cancel for being summoned to jury service, made redundant or if a close business colleague falls seriously ill.

To be sure of exactly what's covered, read your travel insurance documents carefully when you take it out.

Trip booked? Find out more about Aviva's travel insurance.