How to host an eco-friendly celebration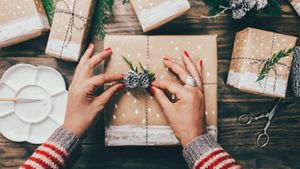 From wrapping to re-gifting, we run through simple ways for those who want to be more eco-friendly this festive season.
By Joy Persaud
Christmas is a time for plenty of food, drink and gifts – as well as piles of packaging, rubbish and wrapping to stuff into our bins afterwards. The waste that dominates the festive season and beyond is a worry for many, but happily, there are easy ways to be kinder to the planet – and your pockets – without sacrificing festive fun.
Give experiences-based gifts
Dan Mountain, CEO of Buyagift, says the company is trying to help people set new, eco-friendly traditions.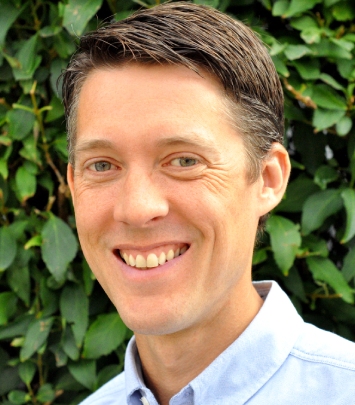 He says, "A gift doesn't have to be something you can put in a stocking. Think about alternative gifts, such as wine-tasting evenings, cinema tickets, a promised picnic in the park, or a bicycle repair workshop. These gifts will bring joy – and perhaps new skills – long after most presents break or get shoved in the back of a wardrobe.  
"Anyone with young children will know that a new toy's novelty quickly wears off, leaving playrooms and bedrooms littered with half-completed Lego sets and barely-read picture books.
"If you are looking for a sustainable gift for a little person, subscribing them to a toy rental service (such as whirli) makes a great deal of sense.
"They'll get a box of toys delivered straight to their house, and when they get bored then mum or dad simply sends it back and waits for the new box to arrive."
Opt for plastic-free crackers
As for crackers, Mountain notes that Brits are due to pull more than 154 million of the festive table staples this December. He recommends reusable versions to avoid creating a scattered mess of plastic, torn hats and crumpled cardboard.
Tessa Cobley was inspired to start her sock cracker company after seeing the debris from traditional crackers. Her crackers are made from recycled, recyclable paper and are tied with string. 
She says, "We have been using make-your-own cracker kits for years as I hated all the tat left over when we cleared the table – it seemed so wasteful. A couple of years ago I filled all the crackers with socks, which went down well. 
"This year, quite rightly, the eco-conscious are calling for a boycott on crackers, which reignited my idea for Sock Crackers. Lots of the plastic-free options still contain things that aren't that useful, but socks keep your feet warm."
Consider buying a real tree
And what about your tree? Christmas tree and decorations expert Deemer Cass from Fantastic Services says it's best to buy a real tree.
"Artificial trees are made of PVC, therefore they last forever, while live trees are a renewable resource and nearly all of them are recycled into mulch. More and more tree farms and plant nurseries offer a Christmas tree delivery, rental and collection services, followed by recycling. 
Choosing LED or solar-powered lights are more environmentally-friendly and use less energy than traditional bulbs.
"Potted trees can be used for years when bought smaller. Once the root becomes too large, replant it in a bigger pot, which will extend its life for an extra two to three years."
Rich Quelch of Lifestyle Packaging echoes Cass's stance on tree choice. He says a tree sourced from a local, sustainable grower is the greenest option.
"Look out for the FSC Certification when you buy and community "Treecycle" schemes when you need to get rid," he advises. "Artificial trees are made from plastic and can't be recycled but if you have one in the loft keep using it until it's time to part ways – responsibly of course."
An alternative to the real and plastic tree is Habitree's eco-friendly indoor Christmas tree made of FSC Kebony wood.
Jonas Støvring was inspired after noticing that the manufacturing process to create boxes in his microbrewery workplace resulted in excess off-cuts of wood. He upcycled the waste into a stylish tree that can be decorated with candles or traditional decorations. 
Jan Strandkvist, co-founder of Habitree, commented, "Kebony is the perfect material for the Habitree – it is long-lasting, beautiful, and it comes with all necessary certifications and eco-labels, to truly celebrate responsibly."
As for festive lighting, Cass and Welch recommend lowering the lights or choosing LED or solar-powered lights that are more environmentally-friendly and use less energy than traditional bulbs.
"Set a timer to your lights or turn them down at night," adds Cass. "It's a waste of energy to leave them on all night when everyone has gone to sleep."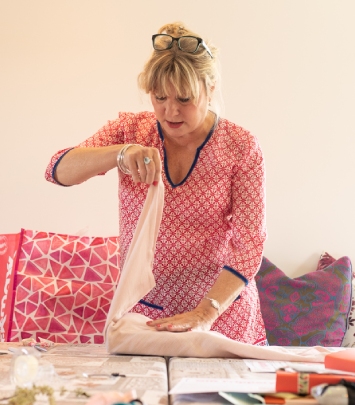 Choose sustainable wrapping paper
When it comes to making presents look pretty, Quelch warns that gift wrap generates huge amounts of waste. 
"Just think of your living room floor on Christmas morning," he says. "Avoid using wrapping paper with a foil, glitter or laminated design. These can't be recycled and take a lot of energy to produce. Do as the Scandinavians do and keep things simple with brown paper and natural ribbon instead of tape."
Amanda White of Gift Frippery concurs. She recommends finishing the gift wrap with things you have at home or choosing more eco-friendly options.
"I'm a natural forager, so autumn is a great time to collect acorns, big leaves to dry, conkers and seed pods," she says. "All are fabulous for embellishing. I'm not an eco-warrior but if everyone does a bit then together we can make a huge difference. 
"You can certainly save money being more eco, too. Using brown paper, Kraft paper, string, raffia and paper ribbon is low-cost. Then, go into the garden or park and collect greenery to decorate your gifts."
Sarah Elizabeth, founder of Folds Gift Wrap, says sustainable materials – organic cotton and certified linen, plus recyclable, plastic-free packaging – are at the heart of the company's sustainable ethos.
She says, "We specialise in organic cotton and certified linen gift wrap, which can be used time and time again. Either give it as part of the gift or collect it all up and reuse it again next year. You wouldn't throw away your stocking each year, so why throw away your gift wrap?"
Also, you won't need scissors or sticky tape, as a ribbon or simple knot will suffice. However, if you must tape up your presents, Washi tape is an option that is bio-degradable and reusable.
Dispose of waste mindfully
And, what about eco-friendly ways to clean up that festive mess? It may sound obvious, but to minimise this, make use of any leftovers by reusing them or sharing them with others and buy items that don't come with layers of packaging.
Ethical cleaning company Bio-D's MD, Lloyd Atkin, recommends having a multi-purpose cleaner on hand to save on cupboard space and avoid single-use plastics. 
Put any leftover food in a home composter to create a natural, nutrient-rich food for your garden plants.
Atkin says, "Keep things simple with a quick wipe around whenever you get the chance. And, it's important to take a look at what's going into the products you buy. Opt for items that are naturally scented with essential oils to do your bit to save the planet."
Another easy eco-win is to dispose of any uneaten food responsibly. "When you've had enough of turkey and stuffing sandwiches, make sure to put any leftover food in a home composter to create a natural, nutrient-rich food for your garden plants," says Atkin. "It also prevents your food from potentially ending up in landfill, where it would contribute to harmful greenhouse gas emissions."
Keep leftover food in Tupperware, glass jars and beeswax wrap – and banish battles with clingfilm.
Finally, if you end Christmas Day surrounded by dozens of duplicates and things you'll never use, re-gift them or put them on freecycle, says Mountain.
"Other options include donating it to a charity shop, a charity which distributes gifts to the needy, or a charity tombola," he suggests. "Remember the saying: one man's trash is another man's treasure."