Lockdown leisure: from binge watching to baking bread – how are people spending their time?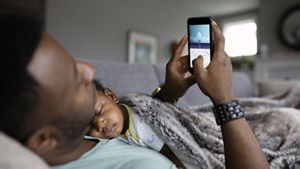 With the ongoing impact of COVID-19 meaning some people are spending more time at home again, we take a look at how the nation's been choosing to use the extra hours which would have been spent on commuting and getting ready.
By Steve Smethurst 
For those who've found themselves with more free time on their hands, the question is what to do with it? Aviva research picks out three clear winners. 

People are spending their time in very different ways 

Making generalisations about how people are spending their time during this latest lockdown is dangerous. Far too many are battling covid-19, while others are pulling their hair out trying to do their jobs at the same time as home-schooling their children. At the other end of the spectrum, some are desperately trying to find things to do with their time, when they're stuck at home and entertainment options are limited.

For the latter group, it's possible to draw some conclusions. A new study from Aviva reveals that, overall, millions of hours were 'saved' in 2020 as UK adults were forced to spend more time at home. Research shows that roughly a fifth of people spent less time on all sorts of things: commuting (saving two hours, 40 minutes per week on average), playing team sports (1 hour, 59 minutes) choosing outfits (1 hour, 16 minutes) and personal grooming / putting on make-up (1 hour, 14 minutes). Some 8% admitted to doing less ironing too, saving almost an hour and a half a week.

Some habits might be here to stay 

With all those banked hours, how has that time been spent? Gareth Hemming, MD, Personal Lines at Aviva says: "The study shows that without the need to commute or select office wear, people are able to find time to spend on other activities, such as hobbies or exercise." He feels it might be part of a longer-term shift in behaviour too. "In many instances, people report that they intend to adopt these new habits on a permanent basis, suggesting that the exceptional events of the last year could shape our futures for the long term," he says.

And contrary to what you might see on social media, very few people have taken the opportunity to learn a new language or write a novel. Instead, the top three impacts have been…

1. A torrent of streaming

Aviva's research shows that almost a third of people said they watched more TV in 2020. This has led to an increase in viewing of three hours and 31 minutes per week on average. Streaming services such as Netflix have seen the benefit with programmes like Tiger King, The Queen's Gambit and Bridgerton all capturing the imagination. 
Ofcom reports that an estimated 12 million UK adults adopted new video streaming services during lockdown, of whom around three million had never used one before 1. The regulator also noted that Disney+, which launched on the first day of the UK's first lockdown with shows like The Mandalorian, made an immediate impact. The service had attracted 16% of online adults by early July, surpassing NOW TV (10%) to become the third most-popular subscription streaming service behind Netflix (45%) and Amazon Prime (39%).
2. Some online retailers have done well

A quarter of us have done more online shopping in the past year, spending an average of 89 minutes per week extra on this activity. Before we hit 'buy', it's important that we keep small businesses in mind. In the UK, Federation of Small Business National Chair Mike Cherry warned: "It's vital that we do what we can to support our local small businesses. For those who haven't been able to reopen their stores, then shopping online is a great way to still do your part. Small businesses are the backbone of our economy nationwide as well as the cornerstones of our local communities."2
3. A steady rise for bread

Aviva research shows that a lot of people spent more time cooking from scratch during lockdowns. This has bucked a trend, says Dr Fiona Lavelle from the Institute for Global Food Security. 
She says that before the pandemic we were actually cooking less: "Research suggests that a decline was underway in home-cooking, cooking skills and confidence in a number of countries including the UK. However, covid-19 caused a dramatic shift in our food practices. New trends, such as the wave of people turning to bread-making, suggests that, for some, the pandemic had freed up time to focus on food preparation."3
Almost a quarter of the population now spends more time cooking from scratch according to Aviva's research, spending almost two hours extra compared with pre-pandemic.