How to tell you're spending your money in a way that could help people and the planet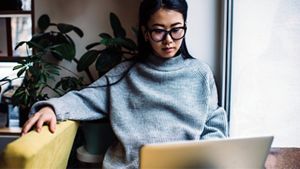 Knowing a business is putting its money into something good can make all the difference about whether you buy from them. All you need is some insight to tell you this.
More than half (52%) of us say that we are more environmentally conscious and are making more sustainable and ethical purchases since the pandemic, according to Aviva's 2021 How We Live report. Will Sankey, Director at The Good Shopping Guide, says "People increasingly look for ethical companies which have a good record right across sustainability, human and animal welfare issues."
Worrying about the world 
It appears that a big part of this shift to buying ethically is largely down to worries for the environment. 
The state of the planet is clearly playing on our minds — it's why eco-anxiety is now a thing. Defined as 'extreme worry about current and future harm to the environment caused by human activity and climate change', it can affect how we go about our day-to-day lives — the way we eat, drive, even spend. Will says, "We're at a climate change emergency "watershed moment" in human history so the ethical purchase market is expanding rapidly."
It's not always easy to tell where your money's going 
It's clear we want to buy from companies who have their ethical hat on and are running their day-to-day business with responsible practices in mind. But apart from costs, one of the biggest reasons we don't always follow through on buying ethically is because we don't understand what constitutes ethical. Or we don't always trust that a company's as sustainable as it claims to be.
So how can we be sure a company really is walking the ethical walk? 
A sustainable seal of approval 
An independent trusted accreditation shows a company is looking to do the right thing for people and the planet.
Buying from — even working with — businesses like these gives people a different sense of joy than your average purchase, like they're making small steps towards a better future. Will says, "Customers, investors and employees all get the "feel-good factor" from engaging with a genuinely ethical business — but they can only be sure it's ethical if it has gained Ethical Accreditation." 
That's exactly what we've got. Our responsible business approach in the UK has been assessed by two independent organisations, The Good Shopping Guide and the Good Business Charter — and we're now the first major insurer to have received both The Good Shopping Guide Ethical Company Award and be recognised by the Good Business Charter. 
You know your money's going to somewhere good 
It means when you take out cover with us (perhaps to look after your lovely new home or your brand-new car), you'll know your money's being spent with a company which takes seriously its ambition to look after people and the planet too. 
The Good Shopping Guide carries out a detailed measurement of up to 25 different ethical criteria, giving an overall rating, with the top-third companies of each sector being eligible to receive their accreditation. And the Good Business Charter reviews good business behaviours, across ten key areas, such as environmental responsibilities, employee wellbeing, paying fair tax and ethical purchasing. 
Both aim to help shoppers make more informed choices when trying to shop ethically. 
It's little choices that we can make now, like choosing to buy from ethically accredited businesses, that could make a big difference to the state of our planet later on.
An over-the-years success 
Buying sustainably isn't going to make a difference overnight — but over several nights, months and years, it will. And it's only by taking action together that we can make a real difference. Will agrees: "Everything is now aligning for exponential growth of the sustainable shopping market: the political, consumer and corporate acceptance of the climate change emergency". 
Being able to understand how a company is rated in terms of its ethical practices can help towards this. But it takes us making these changes to the way we shop to truly see a difference too.