Extreme weather events are becoming more common in the UK. Despite this, Aviva research shows many people living in high-risk flood areas don't think their homes are vulnerable. Nearly three-quarters (73%) of people asked don't think their property is at any risk of flooding. 

And 67% of people living in places at high-risk of flooding said their property faces no risk at all.
Aviva mapping data, alongside public information, suggests one in seven properties are at risk from flooding — but only one in ten (10%) people in high risk areas asked by Aviva think their property is at high risk. 
This tendency to downplay the danger could be explained by the fact many people living in high-risk areas haven't experienced any flooding yet. Only 15% of people surveyed say their property has been flooded previously. For 9% this flooding happened while they lived at the property. But for 6% it happened before they moved in.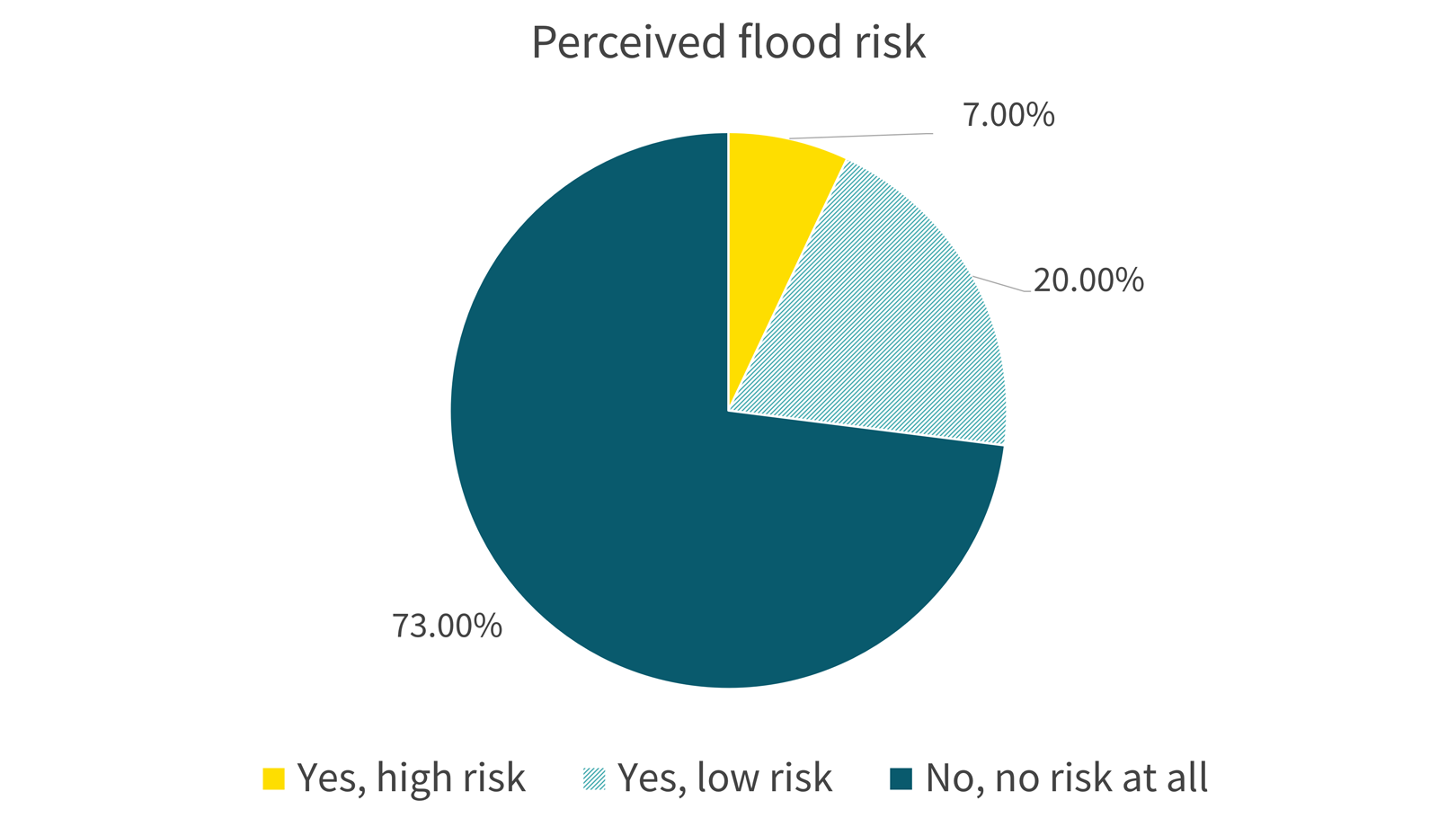 The data also suggests that flooding is usually not a one-off event for people living in areas at risk. On average, flood-hit homes had been flooded 2.16 times. Of those whose home has flooded, 59% have suffered a flood within the last four years. Almost two thirds (65%) have been flooded at least twice, and a quarter (24%) were flooded three times. 
However, people who've already experienced flooding don't necessarily think their home is at high risk from further flooding. Only 27% of people who've experienced a flood while living at their current property would say their home is at high risk.
Risk appears to be more strongly felt by the younger generation. Nearly half (48%) of 16-24-year olds believe their home is at risk from flooding. Less than 2% of over 55s think the same thing.
To find out more about how we're helping you stay flood resilient, check out our video here.