Half of UK workers plan to make career changes as a result of COVID-19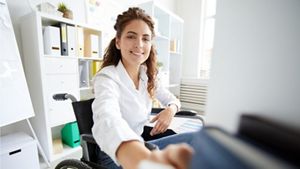 From increased home working to early retirement, the impact of Coronavirus on the UK workforce will be felt for years to come.
By Steve Smethurst
We already know that the Coronavirus pandemic has tipped the UK into recession 1 and caused more than nine million people to be furloughed 2. But the coming months may well see more than half of the UK's 34 million workers (as of March-May 2020) 3 make significant changes to their careers as the full impact of the virus on the workplace becomes clear.
Turning hobbies to careers
A new study from Aviva 4 suggests that as many as five million people are planning to turn a new hobby into an income stream; two million workers will look to find a new role that helps others; and one in 10 people aged 55-64 are planning to retire in the next year because of COVID-19. It also found that people in London are most likely to want to work from home.
Aviva's How We Live report found that almost half of the nation's adults (45%) have tried their hand at new hobbies in 2020, often while furloughed, which has provoked many creative ideas for career changes.
Six per cent of hobbyists intend to transform a hobby into a career (equating to more than 2 million workers), while a further 9% (more than 3 million) plan to gain a second source of income through their new side-line.  
Home working and new skills
The most popular career aspiration to emerge from the crisis has been the desire for flexibility. One in 10 UK workers says that in the next 12 months, they aim to find a role that will allow them to work from home. 
Not surprisingly, the desire to steer clear of offices and commuting is strongest in London where one in six workers (16%) intends to find a role that will allow them to work remotely. This compares with just 3% of workers in the East of England.
There is also a widespread aspiration to retrain or learn new skills. This is a plan for 9% of UK workers. This rises to 15% of people aged 25-34. Echoing this view, 8% of workers hope to gain more academic qualifications in the next 12 months. 
COVID-19 has also hastened many people's retirement plans. Within the 55-64 age group, 10% of workers say they plan to retire within the next 12 months as a direct result of the pandemic.
Insurance for home workers
Gareth Hemming, MD, Personal Lines, Global General Insurance for Aviva, said that lockdown has allowed people the time to reflect on their lifestyles and vocations. "The additional time at home and the temporary closure of many services has meant that people have found different ways to use their time, and in some cases developed new skills. It's very likely that innovative career paths will be forged, making use of these new talents," he said.
However, he warned that anyone planning to work from home in the future on a long-term basis might need to review their home insurance requirements. 
While many policies include cover for office equipment – providing peace of mind for those people who work from home – a standard home insurance policy may not be adequate if someone wishes to run a business from their home, particularly if they have stock on site or customers visiting their property. 
Gareth said: "If people are in any doubt, they should speak to their insurance provider to ensure they have the right level of cover for buildings, contents and business."
Further information
How Aviva is helping customers and communities affected by COVID-19: www.aviva.com/covid-19-our-response/