Divorce and parenthood – don't forget the pension
As post-lockdown separations rise, why do so many people overlook this valuable marital asset? Here's why post-divorce pensions are important.
By Holly Mackay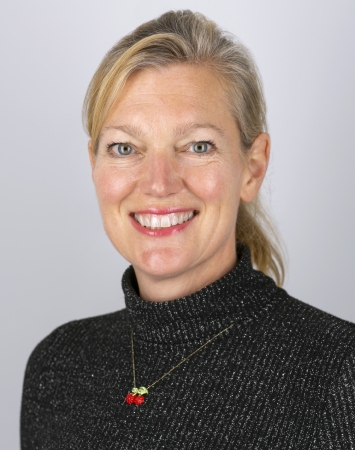 Divorce doesn't always bring out the best in anyone. It can quickly descend in squabbling which can be extra toxic when children are involved. There's a gradual realisation that you can't just 'chuck' someone when you share a child. Your wagon is firmly hitched to theirs for the rest of your life. 
Often there are underlying issues which lead to a divorce beyond just drifting apart, and all these hurt feelings can make it extremely difficult to remain calm and neutral in front of the children. 
The most poignant thing anyone said to me throughout the entire process was to learn what was materially important and to let some things go. "Drop it. Or you're just paying for your barrister's next skiing holiday." 
Sadly, this is brutally true. No one gets their moment of Ally McBeal glory in court, where a sympathetic judge extols your virtues and tells your ex why they're a schmuck. It's functional. To the point. Courts are rushed off their feet. And everyone leaves feeling like they have lost. 
So what is material?
In the height of emotional meltdown, pensions can feel like the last thing you want to consider. But think again. For some people, a pension could be the most valuable asset in question, and just because it's not as visible as a house doesn't mean we should let it slip through the cracks in favour of things we're more emotionally attached to. 
Speaking to us about the importance of distinguishing between what is and isn't worth fighting over, Paula Rhone-Adrien, a barrister specialising in family law, warns that taking too long to decide is no good for either party, or for the children:
"The major mistake I see is that, when parties are trying to decide on how to divide the assets of the marriage, they spend years fighting over possessions, while in the meantime the lawyers are watching the asset pot reduce and flow into our own pockets because you just can't get past the pride. 
"The 'over my dead body will I let my ex have that'. If you get involved in that level of emotional negotiation, you're trying to cling on to whatever is left behind, but it doesn't help you and it doesn't help the children....and the judge will certainly not be interested in what assets you're still in love with and can't bear to give up.
"For advice on this and how best to emotionally manage your divorce, definitely go on the gov.uk website, or try your local council website to access counselling services that won't cost you the earth when you're grieving the end of your marriage and your old way of life, or simply confused about what your new life may mean. If that doesn't help, ask your solicitor or barrister to connect you with a divorce counsellor, as they have already been through the process and have a client understanding that few lawyers do."
Read our article on how to have a stress-free and fair split.
In our new podcast series, author Holly Mackay talks to Vernon Kay about the evolving family unit and how to navigate change in your family.