By Remy Maisel 
During the holidays, plenty of people think about their physical health – whether it's because you're aware of the impact of eating more rich food, drinking more alcohol, or cold and flu season, or even if it's just because you're extra grateful for everything you have at this time of year, it's likely to have crossed your mind. 
But what about your mental health? It might be hard to stay on top of when you're busy, but your mental health is just as important as your physical health – and even if you aren't experiencing mental health problems at the moment, chances are you will. According to the mental health charity Mind, approximately 1 in 4 people in the UK will experience a mental health problem each year 1.
One of those surprisingly common problems is loneliness. Theresa May appointed the UK's first Minister for Loneliness, and in October 2018 released the government's first loneliness strategy.
The report revealed that three-quarters of GPs surveyed said that they were seeing between 1 and 5 people every day who are suffering from loneliness, which is linked to conditions like heart disease, strokes, and Alzheimer's 2.
What can I do about feeling lonely?
Unfortunately, loneliness impacts your mental health, which can make you lonelier 3. It can be hard to break out of this cycle, but there are things you can do, and people to help. And although the common stereotype of loneliness might be that it affects older people, in fact it affects both younger and older people alike – even millennials with no shortage of online 'friends' and interaction 4.   
Get involved with your community
If you're feeling isolated from others, there are some practical things you can do to make connections. Although it can be hard to take the initial step if you're feeling depressed, there really are countless options: websites like Meetup are designed to get you in touch with other people who share common interests – whether it's pub tours or learning a new language.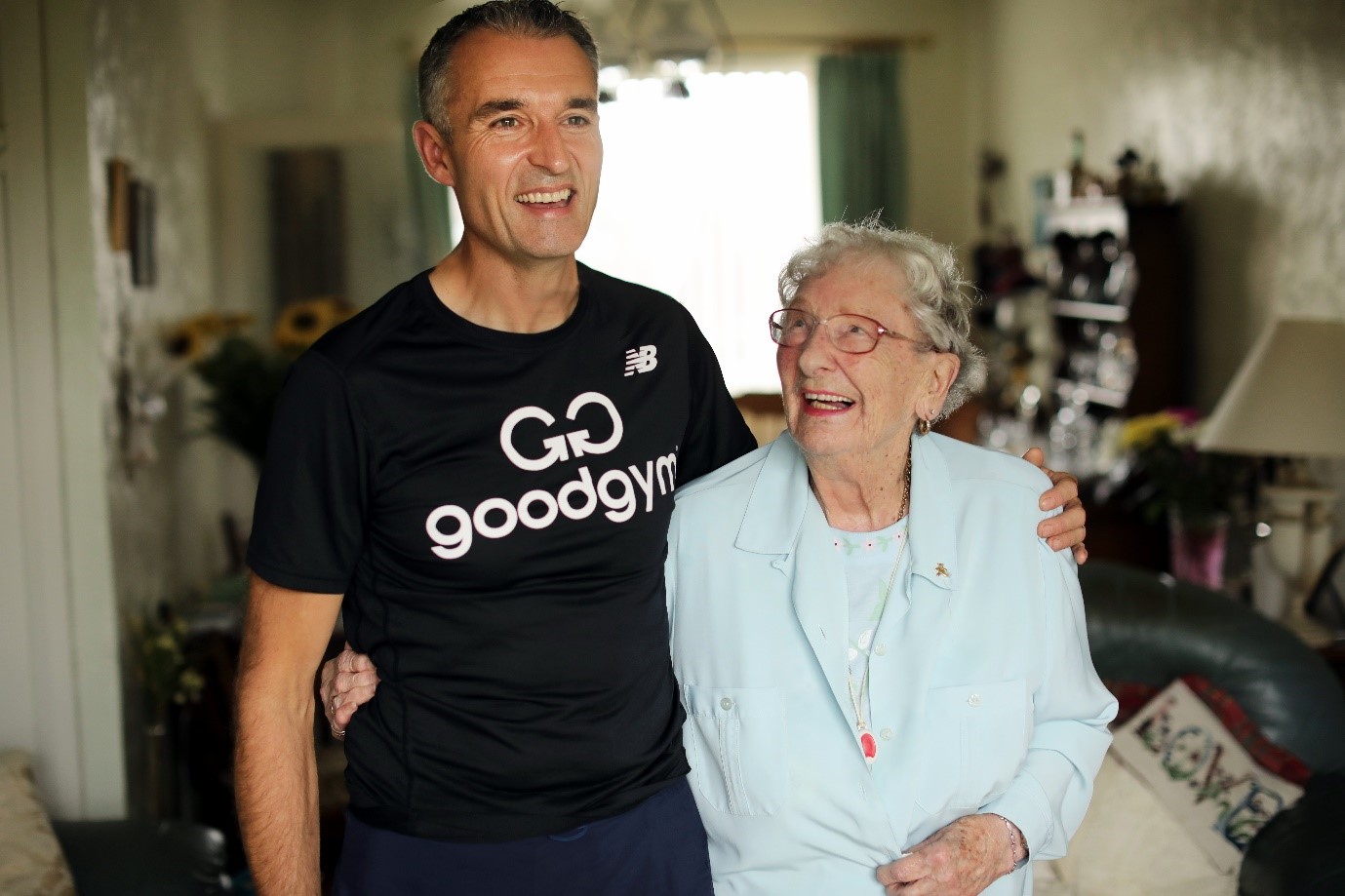 If you're part of a faith community, you can join a synagogue, church, mosque, or other faith organisation. And your local library, town hall, or even coffee shop is another place to look for leaflets for book clubs, dance lessons, or running clubs you might like to join to get started.
One such organisation that stands out is GoodGym: a combination running club and charity whose motto is 'Do good and get fit'. GoodGym is dedicated to building meaningful intergenerational relationships by connecting younger runners with isolated older people 5.  
We need to find ways to rebuild a sense of community
The idea behind it is simple – instead of working out in a gym or running laps on a track, runners are dispatched to visit isolated older people and community centres in need of volunteers to help with simple tasks, like gardening or moving furniture, or just having a cup of tea and a chat. That way, the runner can get some exercise, and the older person gets help with something they are no longer able to do, but most crucially, new connections are formed.
Ivo Gormley, the founder of GoodGym, says he started the charity back in 2009 because he was feeling unfit and unmotivated himself – and began by running to visit an older neighbour called Terry, bringing him a newspaper. Terry was lonely and looked forward to Ivo's visits, and that gave him motivation to run. Now, thousands of runners across the UK are members of GoodGym, and have formed similar relationships with individuals and their local communities.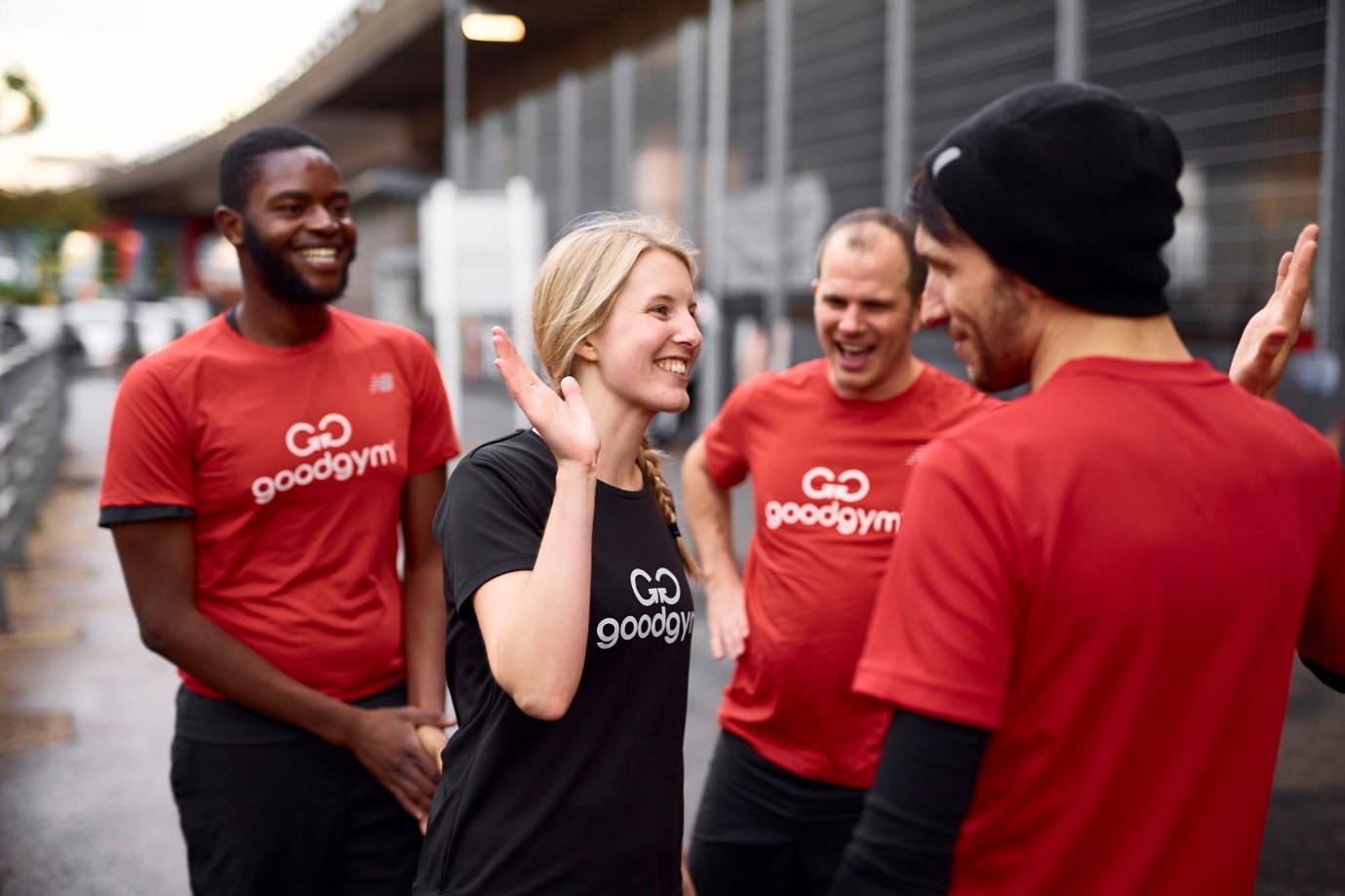 "GoodGym is all about connection, community and being part of something bigger," says Ivo.  "As we live more transient and busy lives and are less likely to live next to our families, we need to find ways to rebuild a sense of community. GoodGym has a big impact on loneliness for both the older people we visit and the runners and walkers."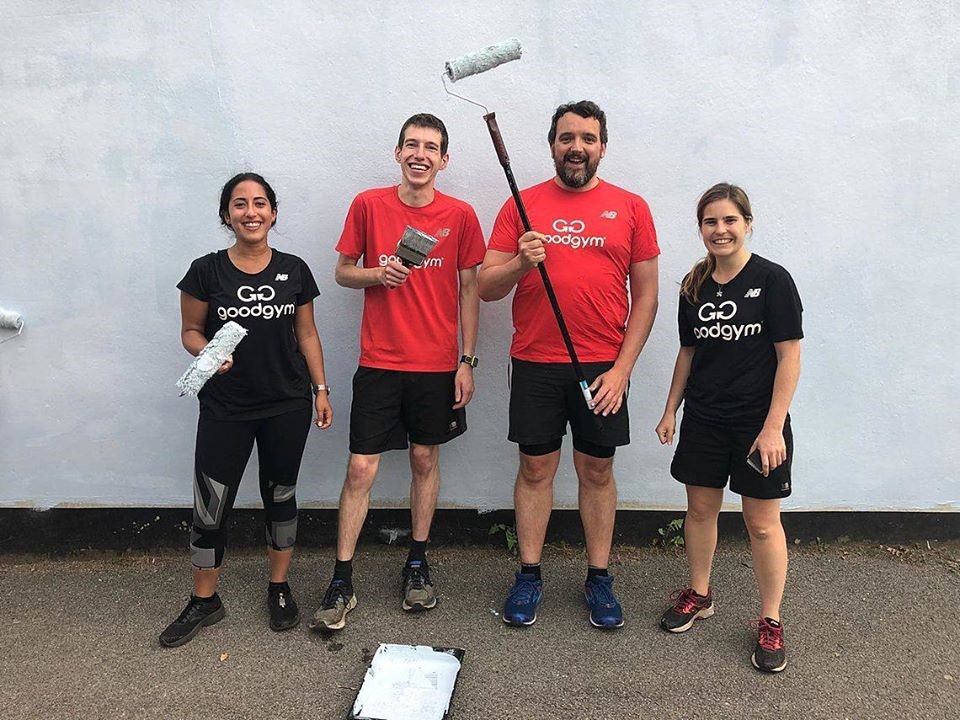 Both the supposed 'beneficiaries' of GoodGym – the older people – and the volunteer runners agree. Florence is one of the older people who receives regular visits from a runner in Leicester, known as a Coach. "I hope it's brought as much pleasure to him as it has to me," she says of her runner. "I've got no kids so I don't have anyone coming to visit like that. I feel very lucky now. It's something to look forward to, someone to tell your troubles to. My visits on Wednesdays are so important."
There's no doubt that the runners get just as much out of volunteering through coach runs, missions, and group runs as the beneficiaries do. "GoodGym gives me wings!" says Michelle, a runner in GoodGym Hounslow. "It gives me a real sense of purpose and belonging, helping others and being part of something that gets bigger and better every day."
That, Ivo says, is why GoodGym has grown so quickly, into a national movement. "The great thing about being human is that we love connecting with each other and we get a kick out of doing things that help each other. GoodGym is just an easy way of doing this. By combining your workout with helping your community you get to feel doubly good, and make a difference to other people's lives too – it just makes sense."
Seek medical help
If you think you might be depressed or suffering from other mental health problems that require support from a doctor, speak to your GP. 
If you have Aviva health insurance, we understand that your mental health is just as important as your physical health.  We offer a 24-hour stress counselling hotline as standard, so if you need to talk to someone, you can talk to an experienced counsellor anytime, as long as you're over 16. 
You can also add mental health cover to your plan if you'd like to be covered for in-patient and day-patient treatment if you're diagnosed with an acute psychiatric condition such as schizophrenia or clinical depression. If you're with another provider, check your policy booklet for details.
If you need urgent help, you can call the Samaritans on 116 123 for free. The NHS also has a list of additional helplines. In an emergency, always call 999.