The four clear signs of financial abuse you shouldn't ignore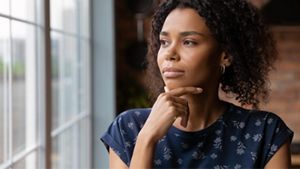 For those experiencing financial abuse, the 'stay at home' rules didn't just mean being stuck in the house. It meant being trapped with partners who checked every receipt and questioned everything they did — and they had no clue who to turn to for help.
By Ann Storr
When lockdown restrictions were announced in March 2020, domestic violence charities were immediately concerned for the 2.3 million people estimated to be living in abusive relationships 1. Calls to Refuge's helpline doubled 2 and one in five crimes during lockdown have been domestic violence related1. But what's the link?

Having to stay at home means being trapped with your abuser and makes getting help much harder. Founder of the charity Surviving Economic Abuse (SEA), Dr Nicola Sharp-Jeffs OBE says "For victim-survivors currently living with an abuser, accessing help and support may not be safe. The current context will provide abusers with more opportunities to control, exploit, sabotage their partner's economic resources". SEA reported that, as a result of perpetrator's actions during the outbreak, 72% of UK women surveyed said their financial situation had worsened 3.

What does financial abuse look like?

Financial abuse (also referred to as economic abuse) can be harder to spot compared to other forms of domestic abuse — but it is still abuse. It's when a partner aggressively checks every item on the supermarket receipt, asking the victim to justify every expense because they 'just care'. 

It's when a friend never has quite enough money to buy food for the family and never anything new for themselves, but their partner always has nice clothes and the money to treat their own friends.

If anything from this piece strikes a chord, don't bat that feeling away. SEA report that women who experience financial abuse are five times more likely to be experiencing other forms of abuse 4. Trust your gut.

Four signs of financial abuse you shouldn't ignore 
1. Telling you how to spend your money — and stopping you from spending it

Trish's* daughter, Lola* had a new boyfriend who suggested that Lola should abandon her childhood dream of attending university. After taking this 'advice' he also suggested that she:

keep her unnecessary student loan and keep renting her flat as "a good idea" — even though Lola didn't have a job

not return home, where she could live for free
pay all of her money in his accounts, saying he was a better money manager
Lola and her boyfriend now have a baby, and he:

only gives her the exact amount of cash she needs to buy food, nappies and baby clothes 

refuses to give her money for herself, telling her she doesn't need anything new
spends freely on himself whenever she receives money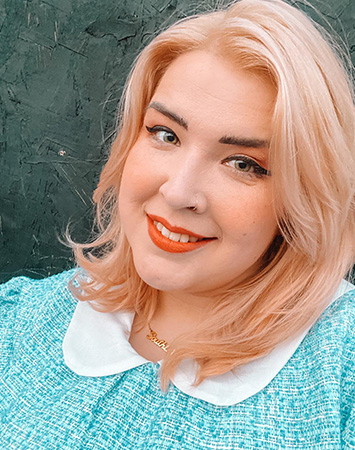 2. Controlling your means to make money
Yasmine Camilla's ex made it clear — "His money was his money and mine was for the family. I never knew what he earned.
"Before I went on maternity leave he made it clear he wasn't going to support me with a penny. My youngest was severely ill for the first five months of her life. He still demanded I pay 50% of the bills. He didn't help out with childcare so I could work and earn to cover my half, which pushed me into debt."

These experiences are typical, says Sharp-Jeffs: "An abuser may interfere with their partner's ability to work from home by refusing to share childcare, or preventing them from accessing the equipment they need, such as a laptop or phone. They might also use the current uncertainty to suggest that their partner 'cuts back' on heating, food and other essentials."

This chimes with Yasmine: "He cut his child maintenance during lockdown — so even though I'm earning less, he's contributing less."

3. 'Helping you to manage your money' — by transferring all your savings and assets to their name

Joint accounts can be a good way for couples to share funds, savings and assets (like mortgages). However, solicitor Izzy Jaques of Goodmay Ray, helps victims who have experienced:

one party telling the other that they aren't "as financially savvy" and therefore shouldn't control their own assets

one partner being asked to use their savings to contribute towards a property, but isn't then named on the deeds
one partner asking the other to sign into new mortgages and loans without them knowing what they are signing up to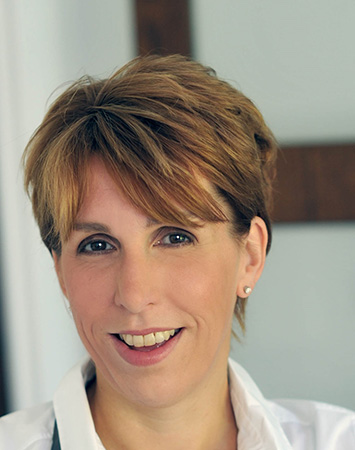 4. Racking up debt — and leaving you to pay it off

This is what happened to Alison March, founder of The Group Hug. Alison was a stay-at-home mum, but her partner would encourage her to take out loans, even though she wasn't in paid employment — so she had no means to make repayments. 

"I'd be in debt for a while, then he'd swoop in and pay it all off and the same would happen again. He told me if I ever left him I would be in the gutter." Her credit rating is still terrible, but Alison has channelled these experiences into The Group Hug to provide community support for people experiencing financial abuse.

Alison's experiences are sadly common: six in ten victim-survivors of coercive control have been manipulated into taking out debt which can take many years to repay and negatively impacts credit ratings 4. 

Does this sound familiar?

If it is, you don't need to think about making any big changes yet. Is there someone you trust who you can confide in — a friend or family member?

Financial abuse is illegal. Jaques says "Controlling or coercive behaviour became an illegal offence on 29 December 2015." Please know that this is illegal. Full stop. No excuses.

There are experts who want to help you and won't judge you — they understand that this isn't your fault. If you'd like to speak to someone discreetly, use an incognito browser to visit the SEA website or call The Domestic Abuse Helpline on 0808 2000 247.

If you're worried for your personal safety call the police on 999. And if you can't say you're in danger, dial 55, which alerts them that you cannot speak freely.

Be a 'safe space' for a loved one in need

If someone close to you is experiencing financial abuse, first and foremost don't encourage them to leave. The most dangerous time for a victim-survivor is when they leave 5. This should be planned carefully with advice from experienced professionals.

You can find more advice on how you can help someone you care about on the Refuge website. 

We're trained to spot the signs 

Aviva and the Aviva Foundation have been working closely with SEA and SafeLives to train staff on recognising the warning signs that anyone — customers or not — might display. 
Group Corporate Responsibility Manager Simone Wyatt says: "We've made training available to our front line staff, as well as to our wider colleagues, so that they're equipped to recognise the common signs of financial abuse, such as people calling in to cash in pensions earlier than they should. These have intensified with the stresses and pressures of Covid, and that's why we're partnering with SEA.

"By recognising the impact of financial abuse, we can help to look after people and signpost them to expert help. At Aviva, our customers are more than just policyholders — we're here to help."