By Sarah Lewis
A child of the 80s, I was raised on a steady diet of fairy tales and rom coms. The lesson, not taught in school but stealthily absorbed through a kind of cultural osmosis, was to aspire to get married. From then on, I'd no doubt live happily ever after – that's where the story ends. Isn't it?

A new 'happy ever after'
But when it comes to wedded bliss, there's no guarantee. For 42% of married people, the story ends in divorce 1. 
Although the divorce rate hasn't fallen by much in recent years, what has changed is our attitude to failed marriages.
In a survey conducted by The Times last year, 86% of respondents agreed that divorce was no longer something to be ashamed of. And divorced people themselves are reporting higher levels of happiness 2.
The price of happiness
Divorced people don't fare as well when it comes to their finances, however. 
We accept that the world is far more expensive for singletons: there's no partner to share rent or mortgage payments with, we endure single supplements and, while we're on the subject, surely the council tax discount should be 50% not 25%?
But the most expensive time for separating couples can be during the actual divorce process. During this time people often have to pay extra housing costs and legal fees while waiting for a financial settlement to be agreed. Savings, in particular, can take a hit.
Cash out
Divorcing couples might consider moving money into accounts which are easy to access, like cash ISAs. Family law solicitor Lucy Haines tells me, "Capital may be needed to pay for legal costs or taken into account as part of a settlement. Lock it away and there may be penalties to access the monies.".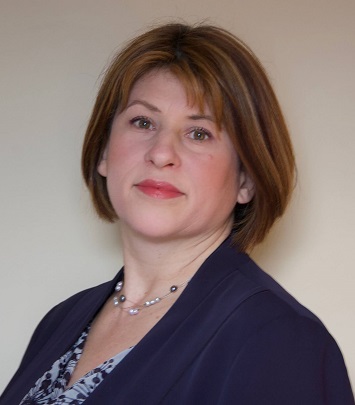 It's important to resist the temptation to clear out shared accounts or try to hide assets during the divorce process. "This may lead to more legal proceedings and higher costs," warns Lucy.
Reaching a financial settlement can be the most complex, and acrimonious, part of a divorce.
Julie Lord, Chief Executive of Magenta Financial Planning, says, "I wish people would prepare better. If a divorce is inevitable, try to negotiate a settlement – money, possessions, property and children – before the niggles start to make things unpleasant, as they seem to do in even the most friendly separations.".

Lucy agrees. "With the right advice at the start you can potentially reduce the involvement of lawyers overall and therefore the stress and costs," she says. "Many clients come back after their initial advice having agreed a financial settlement with their spouse directly or within mediation having received advice about the likely outcome. A specialist family lawyer is likely to be more aware of the many varied options available to help you achieve settlement rather than limit your choices to 'going to court'", says Lucy.

Before you agree to a financial settlement, Julie advises speaking to a financial advisor: "It's important to know what you need before entering complex financial negotiations – getting 50% sounds fair, but not if you need 65% to make ends meet.".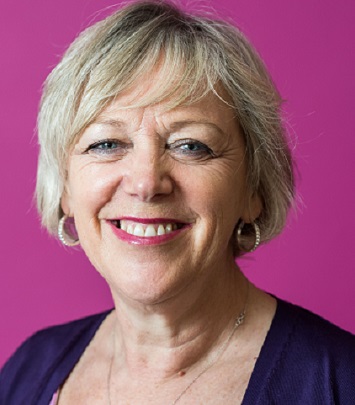 The divorce gender gap

Although divorced women win in the happiness stakes (with 53% saying they are "much happier" compared to 32% of divorced men  2), research suggests women are more likely to face post-separation financial difficulties than men.
"For many separated women I advise, the man 'did the finances'," says Julie.
"Often, women need to learn the very basics of managing money from scratch, at a time when they are already suffering from the grief of their marriage breakdown.".
The impact can be long lasting. The average divorced woman has just one-third the pension of the average divorced man (£9,000 compared with £30,000), according to the Insuring Women's Futures programme 3. It notes that many separated women have no pension wealth at all.
Whether you're male or female, it can take a while to adjust to single life. Julie says, "Divorce can leave people feeling uncertain about their financial security and having possibly only half the money to rely on than you once had can be very scary. Budgeting for a new situation is key.".
A lawyer who specialises in family law can advise you on where you stand legally, says Lucy.
"When you divorce, your financial claims against your spouse include claims on income, property, capital and pensions. Pensions especially are valuable assets and your solicitor should include your and your partner's pension when reaching a financial settlement.".
The partner who earned less could also consider asking for spousal maintenance, "particularly where there are young children or health issues to be considered," she explains. "Setting maintenance at a nominal amount means your claim for income is not ended and you would have the opportunity to ask the courts to increase the amount in future, if needed.".
"If you need money to pay for training or courses that would increase your income, this should also be raised during divorce proceedings," Lucy adds.
Invest in your single self
Decree Absolut in hand? After the unavoidable admin of contacting your bank, insurers and service providers to tell them about any changes, now's the time for a financial fresh start. 
"If you're awarded cash assets as part of a settlement, you may want advice from an independent financial adviser on how to invest the capital you retain or receive for capital growth and/or income, if you have not already obtained it," says Lucy.
It's also the time to think about how your insurance needs have changed. Stuart Rose, Aviva's Head of UK Pricing, says, "Divorced people may have different insurance needs to when they were married.
"For example, if they were not previously the main policyholder on their car insurance, but are now the only driver, they'll need to let their insurer know."
You might need to re-assess if you need life insurance, critical illness cover or Income Protection Insurance. "Different people have different needs and it usually comes down to if you have any dependents, like children, who rely on your income." he says.
Newly divorced people sometimes worry they will pay more for insurance, but Stuart assures me that this is not the case. "Although a change of circumstance may change the price of insurance, Aviva will not charge a customer more simply because they have changed marital status," he explains.
"Once they have got over the initial upset, many of our clients find that closing a door on their marriage enables them to open a new door on opportunity and the promise of a more fulfilling future," says Julie.
It seems marriage isn't the end of the story; it's the end of a chapter. And with a little planning, we can make sure the next one's even better.
Make these divorce vows to yourself 
Make these vows for a financial fresh start:
The I dos
Use a lawyer who specialises in family law who can advise you on where you stand legally at an early stage. Being aware of all your options can help you reach agreement and reduce the stress and expense of divorce
Think about speaking to a divorce specialist financial planner to determine how much you may need from a settlement
Consider spousal maintenance, particularly where there are young children or health issues to be considered
Update your Will in anticipation of divorce 
Review your bank and savings accounts. We often leave money languishing in savings accounts with a poor interest rates
Update your pension, death in service and life insurance beneficiaries
Think about increasing your own income. Do you need money to pay for training or courses that would boost your salary?
The I don'ts

Suffer in silence if you are struggling to make loan or mortgage repayments. Banks will often pause repayments temporarily for couples who are separating
Forget your and your partner's pension when reaching a financial settlement. Pensions are valuable assets that increase income in retirement years
Forget to tell the council if you live alone – you might be eligible for a council tax discount
Clear out shared accounts or try to hide assets during the divorce process. This may lead to more legal proceedings and higher costs