A new career at any age. The inspiring people making a mid-life transformation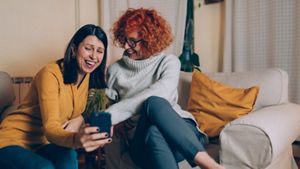 Changing career mid-life - whether by choice or circumstance - may seem daunting but it can be life-enhancing.
By Steve Smethurst
At the age of 48, Ali Harris switched from working with the elderly to start a new career as a private detective. At the same age, Melanie Denyer is starting an MSc in Artificial Intelligence and Data Analytics. As you'll see from the stories below, making a complete change in career once you're past the age of 45 is not just possible, it's increasingly a necessity.
From social care to private detective
Throughout her 20s and 30s, Ali Harris built a career as a carer. Initially, this involved working with adults with learning disabilities. "As a support worker my role was to enable my clients to lead as independent life as possible and to encourage them to take an active part within their local community."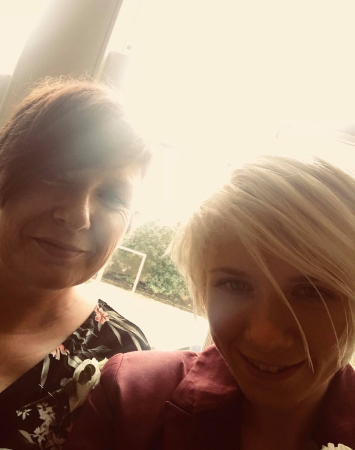 After this, she worked for Age UK with clients who had dementia or depression. "It was a social role, so their full-time carers could have a couple of hours of respite, for example, or to provide some company if they lived alone." 
The turning point for Ali in her career choice was the death of her father who had brought her up single-handedly. "He was 98 when he died and I just found it too difficult to work with my older clients." 
So, alongside her work, she started to study. "I achieved diplomas with distinction in a range of subjects: criminology, criminal psychology, forensics and profiling, and private investigation."
With this being a significant change from what she'd done before, did she consult with family and friends about my change of career? "I did, and they were really encouraging. But my dad always said that I was so stubborn so, to be honest, once I had made my mind up, that was it!"
Her job now means that she can work from home, which has huge appeal for her. "It's really not as glamorous as it's portrayed on television. A lot of my job involves trawling the internet and surveillance.
"Quite often I'm working with heartbroken families who are desperate for answers. Either that, or large employers who have been unsuccessful in tracking down former employees." The feeling of being able to help people get justice is what makes Ali's job rewarding. "My first case was helping a lady get her money back from people that she thought were friends. Clients often come to you when they feel they have nowhere else to go and it's great when you can give them answers and honesty."
If there is a challenge, it's that she very rarely meets her clients, although this can be a good thing. "You have to have a good instinct and listen to your gut. My clients can be worldwide, I've had them from America, Spain and Germany. 
"One time I had a client who I didn't meet, but he gave me a sense of unease, so I declined to take the case. A week later, the police contacted me. He had been arrested as he had wanted me to find his girlfriend so that he could kill her."
Ali says she would encourage anyone to switch career later in life: "If they have a passion for a new job or business, just go for it. I have found a new confidence and a zest for life. 
"I love the fact that no two days are the same. Also, that I can give answers and strength to people who sometime feel as though they have nowhere else to turn."
https://missaminvestigations.co.uk
From health visitor to baker
Lynsey left her cherished NHS career at Christmas 2019. "I'd been a staff nurse and then a health visitor in Bangor, Northern Ireland, for years. Working with new mums was a real vocation for me."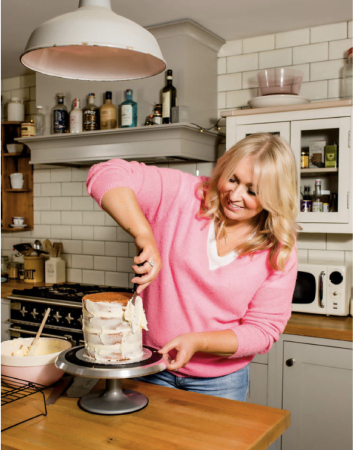 It wasn't to be, however, as Lynsey entered what she describes as "a really dark time".
"I met my second husband eight years ago. We quickly decided that as we were both in our mid-30s, we wanted to have children quite quickly. Unfortunately, it didn't happen. It took a long time to get pregnant and then I miscarried. Five months later, it happened again. A year after that came a third miscarriage and another month after that I had a fourth. The last had lot of complications."
As her job involved visiting pregnant women and newborns all day, every day, it quickly became untenable. 
"I was overwhelmed with anxiety. Every day I went to work it was like ripping a plaster off a raw wound. My stress levels were catastrophic.
"People around me were saying: 'Lynsey, seriously! This is not the job for you.' But I kept going back, I would take a period of recovery and then return to work. It was a really difficult thing to give up. People knew me as 'Lynsey the health visitor'. It becomes your identity. Leaving it behind required an enormous adjustment."
Lynsey's salvation came from baking. "It was always a casual hobby, but I was having cognitive behavioural therapy and my therapist said I needed to channel my energies. 
"I started to do it on a more regular basis and by giving what I'd baked to people, it made them happy, which helped me. I also realised that as an intelligent, articulate woman, I need to have a focus, so we decided to give it a go as a business."
Lynsey and her husband invested their life savings into building a bakehouse, buying cooking equipment and all the packaging they required. And while the pandemic damaged many companies, it's benefited Lynsey's fledgling business.
Instant success has taken her by surprise. "It's been really busy and really good, although a huge learning curve because there's so much more to running a business than I'd ever imagined.
"I thought it would be a few cakes for children's parties, but that's not the way it's gone. We do make cakes, but the biggest part of what we do is our postable products.
"It was scary to lose our nest egg and, when coronavirus hit, I feared the worst. But everything went stratospheric. People were sending gifts to family members that they couldn't see, and a lot of corporate orders came in as well."
The change hasn't quite sunk in. "If you'd have asked me two to three years ago, I would have said I would have been a health visitor until I retired. The move felt more like a necessity than a choice." 
But it has clearly been a positive change. "I'm really glad that I've gone for it. Life throws enough at us to deal with, without having a job that has a negative impact on your health."
From 'squiggly' to artificial intelligence
Melanie Denyer didn't have a clue what to do with her life at the age of 18. "There is this tremendous pressure to pick a university course. I went for Modern Languages thinking that I might want to live and work abroad," she explains.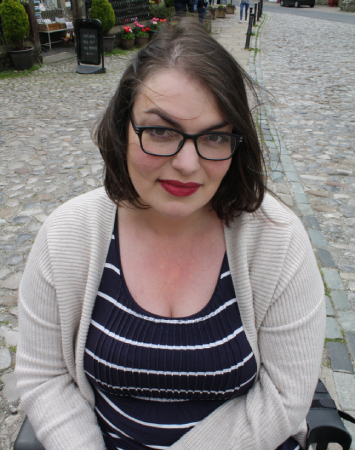 This proved successful and she found a job with L'Oréal in marketing. Later, she worked as a translator interpreter on the Channel Tunnel fire inquiry. By 1998, she was working for a web agency in the early days of the internet. Then she joined her boyfriend (now husband) in working for a temp agency for resting actors. "That was all fine until I fell pregnant in 2005. And then in 2006, we launched an arts centre, the Rag Factory in London's Brick Lane," she says. 
By 2009, Melanie had been diagnosed as a coeliac and was increasingly frustrated by the limitations of gluten-free food. "Eventually, I got so annoyed, I decided to open my own gluten-free coffee shop on Brick Lane," she says. This was so successful she won an award in the 2016 Great British Food awards for her pasties.
With all this change, it's easy to see why Melanie describes her career as "squiggly", but a more significant shift was coming. 
"The inciting incident came in 2017. I had recurring problems with my back and then discovered I also had fibromyalgia. One day, I was in the kitchen and my leg gave way. I was on the floor bawling my eyes out because I just knew I couldn't continue. It was too much.
"Since lockdown, I've also been diagnosed with hypermobility. I can't walk very far and if I'm going further than a very short distance, I have to use my electric wheelchair."
Melanie says she was "genuinely happy" in the food industry, but has now reached the point where she has to commit to something else. 
"I am 48. I might not get my state pension until I'm 67. I would really like a run at a proper career. And, almost for the first time in my life, I have direction. I know what I want to do." 
Melanie is embarking on an MSc in Applied Artificial Intelligence and Data Analytics. "I have an absolute purpose in doing it. I want to bring something to market that will help disabled people like me. I have a background in analytics, marketing, user experience and market research and I love data. 
"The course comes with a three-month industry placement, which is brilliant, because people still have old-fashioned ideas about disabled members of the workforce and I'll get a chance to prove my worth."
There are other factors at play too. Melanie has no pension provision. "I have to confess it's a huge worry. We've been too busy just kind of trying to get through things," she says.
COVID-19 has also placed a strain on the Rag Factory, which her husband runs. "His business is precarious, so I need to be in a position where I can start helping us prepare for retirement. 
"At this point, we are not prepared at all. We've got 20 odd years to turn that round and I will happily go on for longer if it's something I'm passionate about." 
Take Aviva's free mid-life MOT
"In the past, people would have had three phases of their life - education, work and retirement. They would reach the age of 60 or 65 and that would be when work would stop," explains Alistair McQueen, Aviva's Head of Savings and Retirement. 
"That's no longer the case. There are no jobs for life and retirement will be much more phased. We're seeing a sharp drop in participation in work from the age of 50 in the UK and it's a huge loss of skill, talent and potential to the economy," he says.
"In fact, you could have another 15-20 years of working life in front of you. In this new world, we should think of the positivity and the opportunities. Surely that is something to be celebrated?"
Aviva is keen to support the 45+ generation to take control of their lives and empower themselves. To this end, it has created a free app (launching October), which will give people in mid-life an MOT-type check-up across three key areas: wealth, work and well-being. 
 "It could be used as a one-off use or annually," explains Alistair. "It's designed to help people challenge their thinking and open their eyes to the various sources of free help that are available.
"It can't answer everything, but it can give people a supportive nudge in the right direction."