The psychology of snacking at work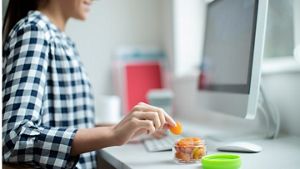 Aviva survey finds that 22% of respondents snack because it lifts their mood.
New research about snack habits in the workplace before and during lockdown  found that the reasons behind people's snack habits are complex, and seemingly driven by emotional as well as physical needs. 
Whether you might have assumed that people were snacking because they're hungry or that people would eat more healthy snacks at home than at work, where the temptation to grab a packet of crisps on the go (or if they're lucky, a free chocolate bar provided by the company), the results weren't that straightforward.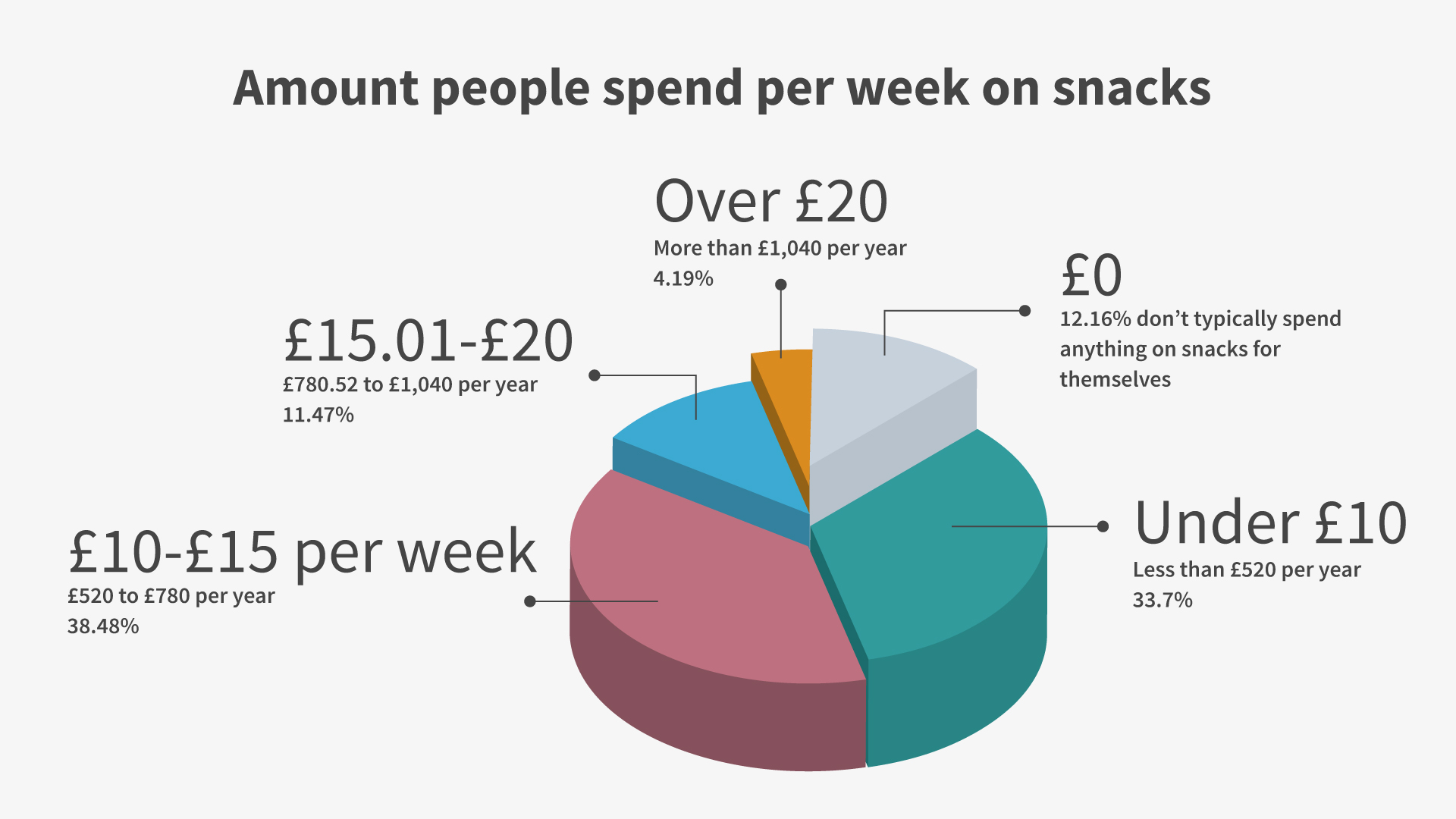 Why do people snack?
"Snacking is simply the act of eating between regular meals," says Dr Subashini M, Associate Medical Director at Aviva. "There are mixed opinions about snacking, with some believing it to be healthy, by staving away ravenous hunger pangs which can lead to overeating at meal times, and some thinking that this causes greater fluctuations in insulin production leading to weight gain." 
According to the research, there are five top reasons that people feel they need to snack while they're in a work environment. The vast majority (39%) simply eat because they feel hungry, while a quarter of respondents snack to boost energy during the mid-afternoon slump. The mid-morning and mid-evening slump also tempted people to reach for a snack, with 18% and 14% of respondents respectively. However, 22% of respondents say they snack because it lifts their mood, or it makes them feel better about themselves. 
"It's interesting to see that our research mirrors the general view that hunger motivates snacking," says Dr Subashini. "The vast majority simply eat because they feel hungry. However, it's worth considering that hunger is a complex process with factors such as location, social environment, time of day and food availability all contributing to our perception of hunger. It can take up to 20 minutes for the nerves in your stomach to signal to your brain when you are satiated – this brings a risk of overeating."
When and where do people snack?
There's almost an even split between where people say they snack. A third (33%) of respondents say they snack at their desk, while just under 3 in 10 (28%) said they snack at break times only. Twenty-six percent said they typically snack on the go.  
"This multi-tasking of snacking and working or snacking and moving exacerbates 'eating amnesia' when the hand-to-mouth activity becomes automatic," says Dr Subashini. "Stopping to ask ourselves what is the need we are trying to fulfil and evaluating our hunger can help us to make better decisions for our health."
Dr Subashini's tips on how to snack healthily:
Evaluate your hunger and eat only when you are truly hungry. Avoid snacking to alleviate boredom or restlessness.
Stop eating when you're comfortably full.
Plan your snacks in advance. This can save you money too when you buy multipacks or larger amounts of fruits and nuts and divided into smaller portions.
Healthy food choices are happy food choices -– snacks high in fibre and with high water content tend to keep you full for longer while avoiding highly processed food and choosing healthier options has been shown to boost your mood.
"Research shows that we make more than 200 food decisions a day and are only aware of a fraction of them. Snacking decisions are signals to understanding our personal responses to hunger and happiness. Let's take the time to listen to our gut-feeling."
Do people have access to healthy snacks?
According to our survey, just over one in eight (13%) respondents have healthier snacks available to them in their current workplace compared to their workplace before lockdown. A fifth of respondents said, since lockdown began, the snacks available to them in their current workplace are less healthy compared to their workplace before lockdown. Over four in 10 (43%) of respondents said it hasn't changed.
How much do different types of people spend on snacks?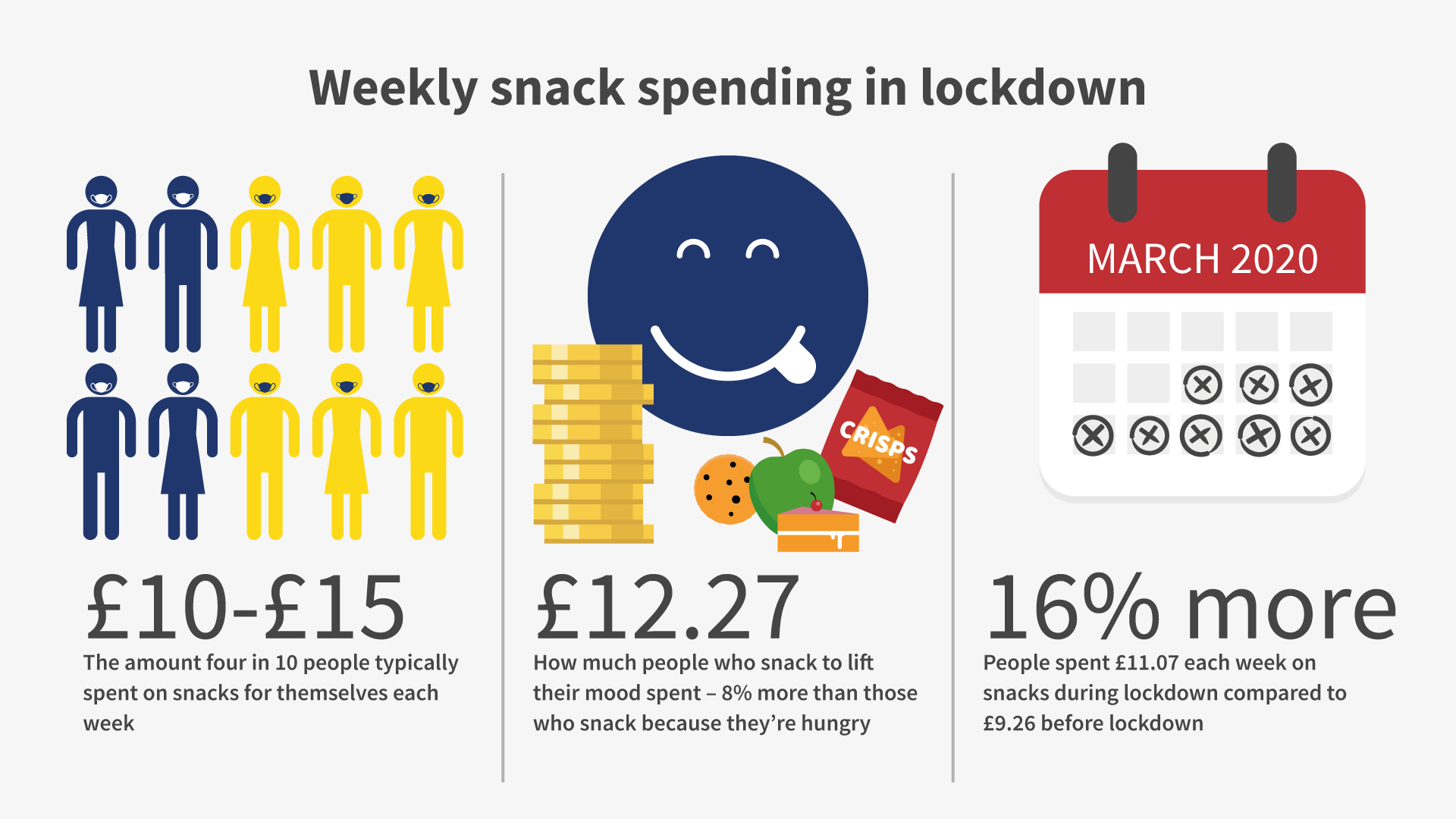 The reason you snack, your job, and where you live may have an impact on how much you spend on snacks each week, according to our study. Generally, over four in 10 (45%) of respondents typically spent £10-£15 on snacks each week for themselves since lockdown began.
People who snack between 6pm-9pm spend the most on snacks, with an average spend of £13.31 each week. Those who snack to lift their mood spend £12.27 – that's 8% more on snacks than those who snack because they get hungry (they spend an average of £11.36).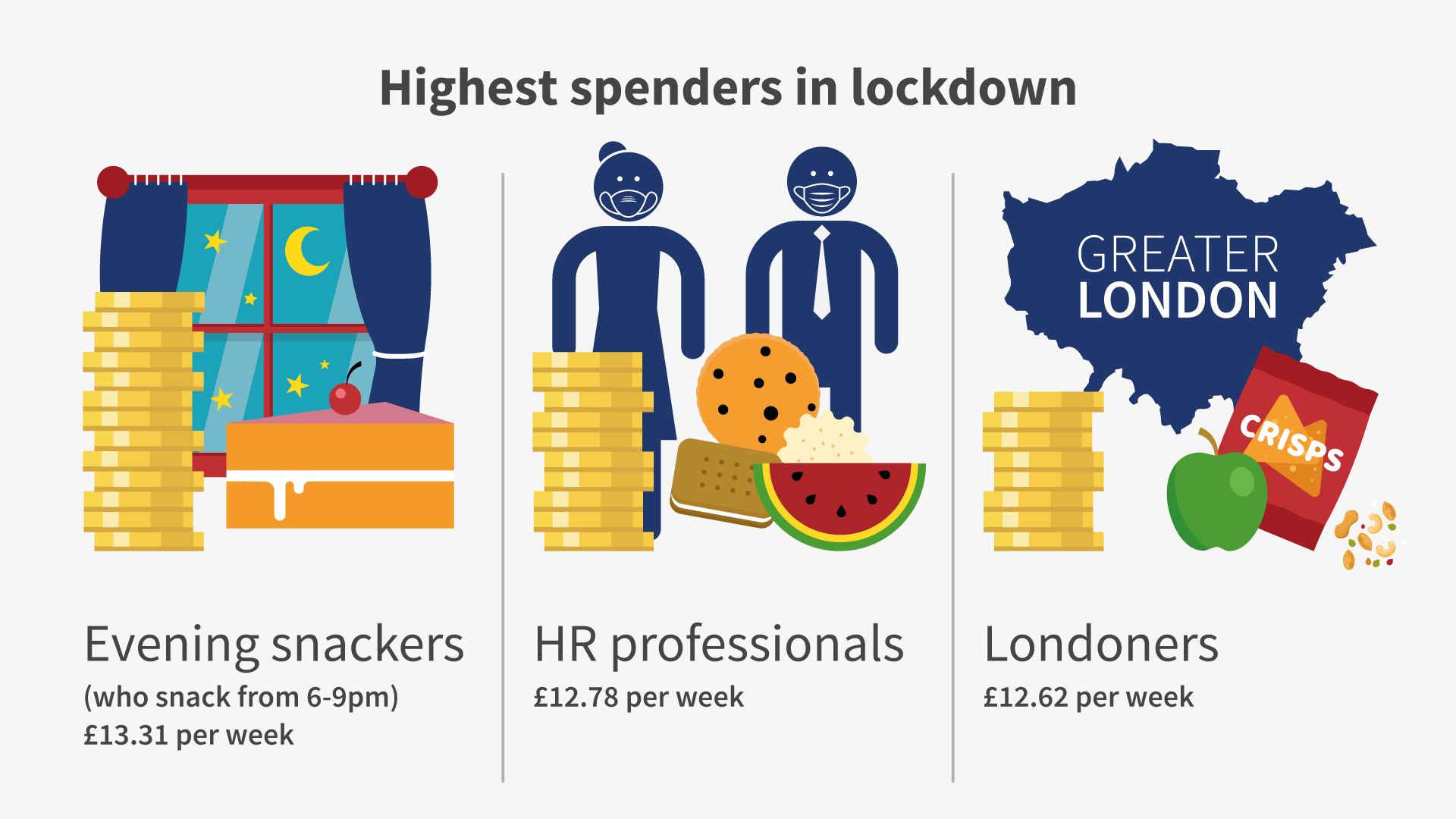 Meanwhile, people who work in HR spent more than those in other roles per week during lockdown (£12.78), and those who live in Greater London more than people in other parts of the UK during lockdown (£12.62). Overall, people spent 16% more on snacks during lockdown spending an average of £11.07 per week during lockdown and £9.26 before lockdown.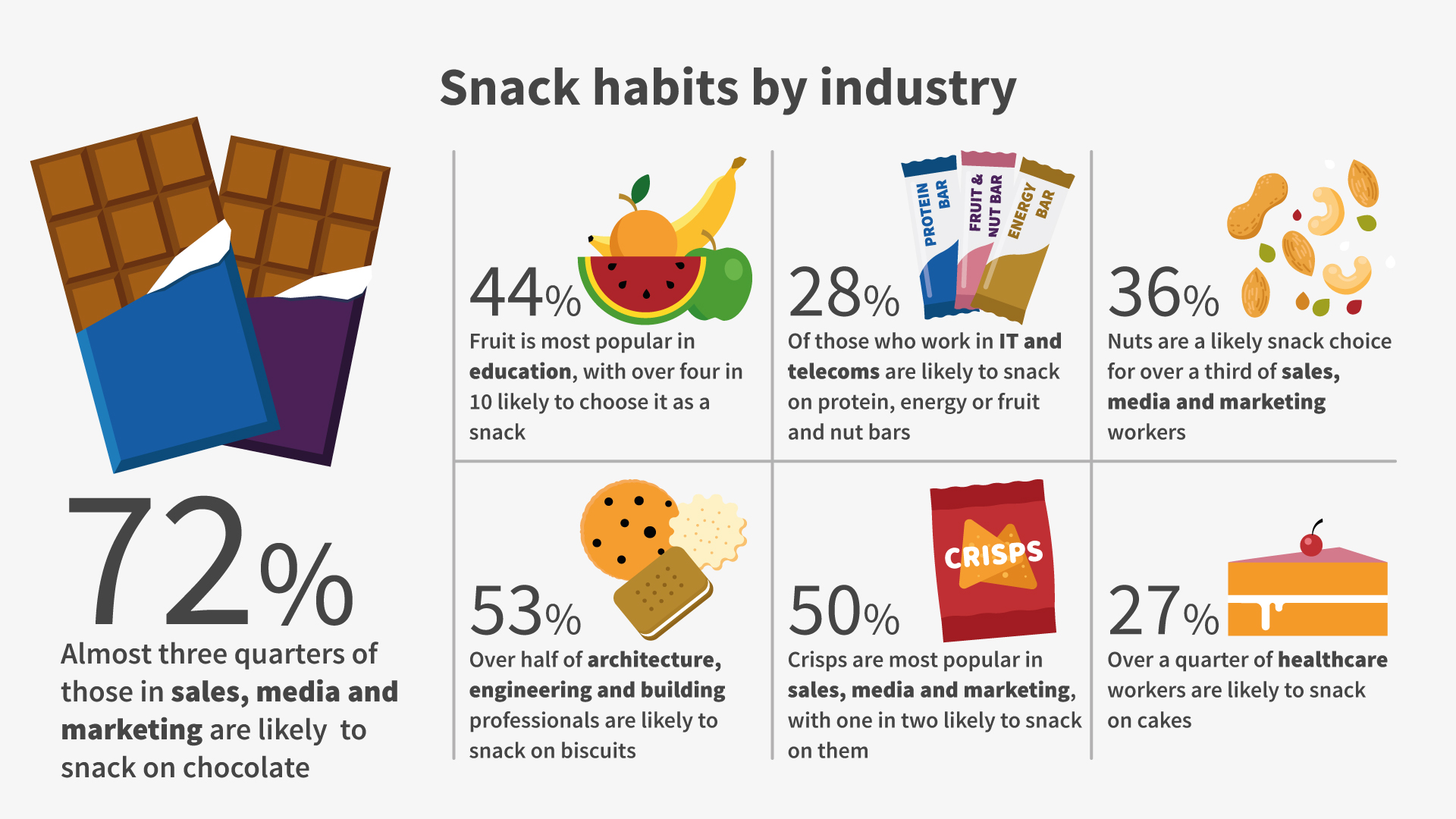 .