High rent, huge property deposits and a competitive job market mean 1 in 4 young people are now returning to live in the family home. Here, 3 parents share their experiences and advice on contracts, cleaning rotas and navigating life with your grown-up housemate.
You waved your son off to university three years ago but at 21, he returned to the family home, graduation cap in hand. It was only supposed to be for a few months, but 3 years on he's still there, grafting hard in his first salaried job and saving for that move to London. Or perhaps it's your daughter who's returned to the nest in her mid-20s, along with her boyfriend while they save for a deposit on their first home. 
If any of this sounds like your family set-up right now, you're not alone. Aviva analysis of Office of National Statistics (ONS) figures found that around 1.23 million young people aged between 25 and 34 still live in the family home. That's 1 in 4 young people who now belong to the 'boomerang' generation. No wonder you so often find yourself swapping stories with friends, sharing funny moments, and needing advice on bathroom rotas and whether to charge rent. 
Young people in their 20s and 30s face mounting economic and social pressures, including a more competitive labour market and high house prices for first-time buyers. ONS figures show that between 2006 and 2016, house prices rose 45% for those joining the property ladder, with first homes costing an average of £211,000. Put it all together and it's very difficult for young people to get on the career and housing ladders and establish themselves as financially independent.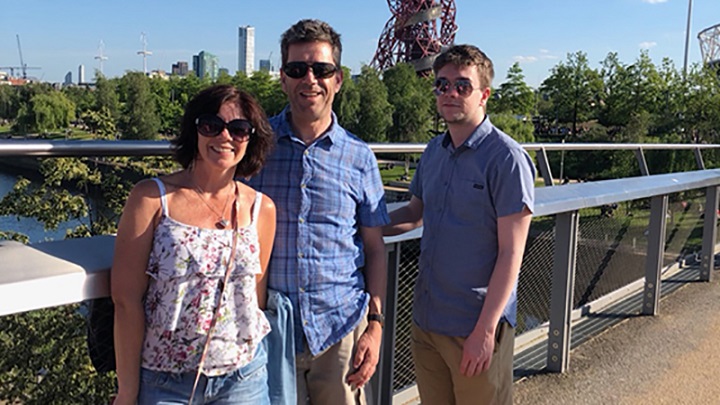 For these grown-up kids, returning home doesn't stem from a desire to live at the 'hotel of mum or dad' or have their washing folded and ironed; it's a stop-gap to save money for that next big step in life. And for many parents who find themselves in this position, having adult children at home is a fantastic opportunity to help set them up financially and enjoy spending time together as adults. 
Emma, Steve and George
For Emma England, who lives with her husband, Steve, in Cornwall, the scenario of an adult child returning home after university is very familiar. Her son, George, has been at home for 3 years now and she says he's very much "got his feet under the table!" George's return home has been beneficial to both parties, mainly because Emma and Steve set very firm expectations from the moment he walked back through the door. "I didn't want him to be here lying in bed every day like he did at university, so it was a case of saying 'We'll support you financially for a month, but you've got to claim universal credit.' 
"Then I marched him down to the job centre and he took the first job he could get – he was crimping pasties in a factory just to work. And on the days when he was at home and not working, I demanded that he bring me up cups of tea at regular intervals," laughs Emma. 
After his first month's pay check, Emma and Steve asked George to contribute £150 a month to the household bills and necessities like food and toiletries. Over 3 years, George was able to save the rest of his monthly wages and buy a car, and then a better car, and is currently using his time at home to save for his upcoming move from Cornwall to Bristol. "It's hard for young people these days to get on the property market," says Emma. "I just want to give him the best opportunity to move away and fund that move himself, so we're lucky that we can give him that."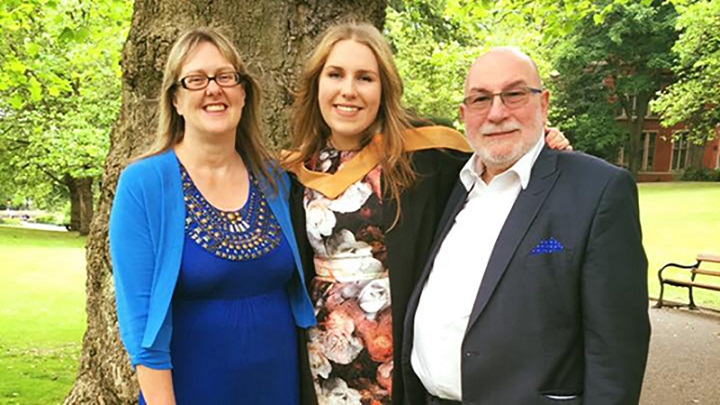 And the set-up in Cornwall hasn't just benefitted George. He helps out with the washing, cooking, cutting the grass and is tasked with making the lunch rolls for the whole family during the working week. Emma hails George's taxi service as one of the biggest benefits of having her 23-year-old at home: "One Sunday we wanted to go out and watch a band, which is 20 minutes' drive away, so he came out to pick us up. There he was, in the car park at 12pm, just like his father used to be, revving the engine and wanting us to hurry up!" When asked about her overall feeling of having George at home, Emma jokes: "I don't think I'd like to see him go any time soon, as he's quite handy to have around."
Anne, Keith, Alice and Jamie
Another mum helping her adult child become financially independent by letting her return to the nest is Anne Scribbins from Bristol. Her daughter, Alice, is 24 and has been living at home for 15 months, returning from Sheffield a few years after graduating. Alice brought her boyfriend, Jamie, meaning the Scribbins household gained 2 new members. Anne and Alice didn't establish any ground rules when Alice moved home, but they have naturally established a separate way of living in the same household that keeps things harmonious. "They have their own fridge-freezer and they do their own cooking and their own shopping. And they both go out to work, so we just let them come and go," Anne explains. 
Like lots of young couples, Alice and Jamie moved back into the family home to save money for their first house deposit. They don't pay rent, as Anne and Keith want to give them the opportunity to move out and become financially independent, which they're hoping to do next spring. "They're saving to be able to purchase their own home which, by being here, they can do sooner rather than later," says Anne. In return, Alice and Jamie help out with the cleaning and take Anne and Keith out for dinner occasionally to show their thanks.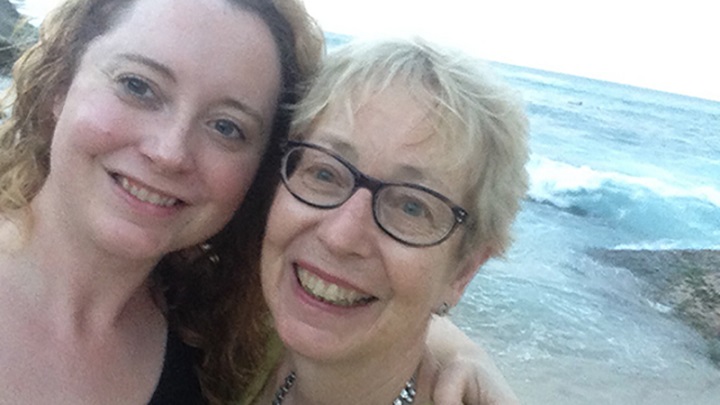 The experience has also been a great opportunity for Anne and her husband, Keith, to get to know their daughter's partner better. "We know him a lot more than we would have done had they stayed up in Sheffield. And we've definitely got a better relationship now," says Anne. 
Ros and Sophie
Mum Ros from Bristol is a veteran boomerang parent. Her 33-year-old daughter Sophie has moved back home on multiple occasions over the past few years, first to fund her big travelling adventure and then on her return, helping her get back on her feet financially. "It feels good to have her here," says Ros. "I don't have a mortgage; as long as she's not having 10 baths a day, it's not costing me anything. I'm also trading anything extra I spend for some nice company and quality time."
Ros is really enjoying having her daughter back at home and the situation clearly benefits them both. "Sophie's a really good cook and makes lovely meals – curry particularly. She encourages me to try different things. She decided to spend a short time being vegan and that was good for me as well. She's younger than me and has her ear to the ground, keeping me aware of interesting things going on, like exhibitions."
Ros and Sophie have experience of both a formal and informal arrangement. When she first moved home, Sophie gave a monthly contribution towards food and bills with a standing order. Her second time living at home was to recoup costs, so Ros decided that an informal arrangement – a food shop here and there – was the best way to help Sophie get back on her feet, but without adding to Ros's outgoings. 
How you choose to set up your own living arrangement with your adult child depends on whether you find yourself in a short- or long-term situation. "If it's open-ended and they've moved back with no idea how long they're going to be, you need to sit down together and exchange your guidelines for living. Most importantly, work out the money, because that can cause resentment if you don't," advises Ros. 
"It's important that they respect that they've left home and that you've got used to living without them, so what they're coming back to is not the same as what they left," she points out. "They're not coming back to be children, they're coming back to be adults sharing a house and you, as the parent, have to accept that you're sharing a house as well. You have to remember that they're not kids and you can't boss them around like when they were younger."
Ros finishes with these final words of advice: "It comes down to respecting each other and the spaces you occupy – and on your part, acknowledging that they're probably feeling pretty rubbish about being there, and would rather be independent."
Has your adult child moved back home and you're unsure how to have difficult conversations?
Read our interview with counsellor Janey Downshire. Or, if you're looking to help your adult child get back on their feet financially, discover how investments can support them.  
The value of the investment can fall as well as rise and could be less than you have invested.