By Sarah Lewis and Peter White
What's your saving plan for 2019?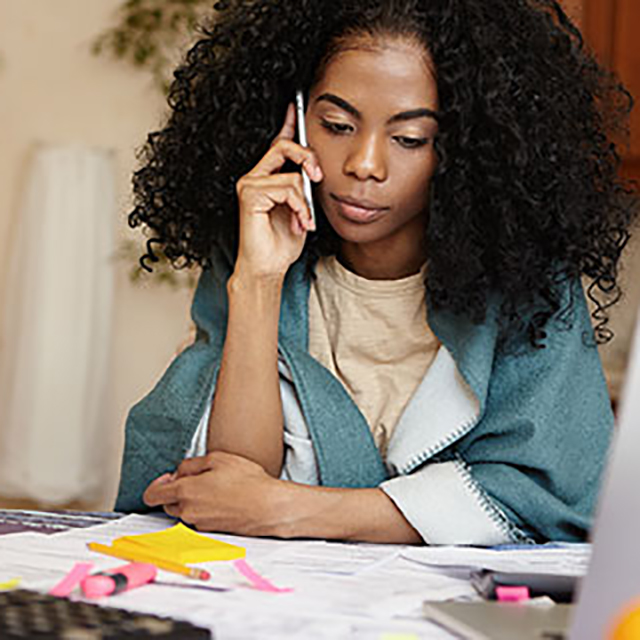 If you're a woman, 2019 is another 12 months where what you earn and what you put away could be impacted by the gender gap. Women are finding it hard to save as much as men as a result – and it's not an issue that's getting any better – in fact since new freedoms around how you can use your pension were launched in 2015, men have saved almost 3 times more than women 1.
So, while New Year resolutions often fall by the wayside, taking control of your savings is one to keep.
But what is it that stops you from managing your money better? A common reason is not knowing where to start – but it might be simpler than you think. There are small ways you can improve your finances that won't take long, and can build up to a big difference over the year. 
Here are 3 ways to boost your finances in 2019.
Tidy your pensions
It's a fact that women save just half the pension of men by age 50 1. Career breaks and part-time working contribute to this, but whatever the reason, you can still be on top of your pension payments so you can max out your savings.
A lot of the people we help have pensions in different places. But putting them all in one place can make things a lot easier to manage, give you a better understanding of what you've saved, and means you'll never have to worry about losing track of or forgetting about money you've put away.
What's more, transferring's usually free (and is with us), and means you can re-invest the money you've saved – either into the same funds as the rest of your pension or elsewhere. It's a chance to get the most out of the money you're putting away – especially as the more you put in, the more interest you'll get if it's going towards a single pension. 
How much are you putting into your pension right now? Check our retirement planner to see how saving more could make a difference.
Get investing 
You might be on top of your savings, but have you thought about taking that next step and investing your money? If you have the money spare, it can be a great way to complement your regular savings.
Of course, investing puts your money at risk and you could get back less than you put in, but you could also get greater returns than you would with a normal savings account.
And if you feel like you don't know enough about investing, you're not alone – recent research shows that more than half of women have never held an investment product, due to a lack of knowledge and confidence 2.
But things are changing. Online investment platforms like Wealthify are making the world of investments easier to access – with Wealthify, your money's managed for you by investment experts, and you get to decide what type of investor you'd like to be from the word go – anywhere from cautious to adventurous.  
If you're happy to manage your own investments, our Stocks & Shares ISA gives you that freedom – and a range of set investment portfolios to choose from, too.
Save on tax with an ISA
Do you want to pay less tax on your money? Well, an ISA could help you out. 
Why does this save you money on tax? Each year you have a tax-free allowance from the government, meaning you can pay money into an ISA without having to pay tax on it up to the limit of the allowance. What's more, you'll pay no income tax on the interest you earn on your ISA, and any profits are free from capital gains tax.
There are 2 major types of ISAs – a Stocks & Shares ISA where you invest your money, and a Cash ISA, which works more like a savings account. Cash ISAs allow immediate access to your cash, whereas Stocks & Shares ISAs invest your money for the long term – so splitting your money between both is wise, to keep your options open.
Being tax-efficient in this way just makes sense for your bank balance, and over time you could build up a significant amount with an ISA. Interested? We offer a Stocks & Shares ISA. Take a look at our ISA Calculator to see how it could work for you.
Managing your money
It's never too late to turn your finances around. Check out our articles and interviews to help you manage your finances this year.
Find out how the gender divide really affects your bank balance, meet the savvy women investing ethically, read our investing tips from the pros and discover why it's never a good idea to stick your head in the financial sand.