By Geoffrey Chang
We've all seen the words 'KEEP CALM AND CARRY ON' emblazoned across myriad mugs, posters and tourist T-shirts. Instantly recognisable, it's become the basis for many an ironic meme in the digital age.
But while it first appeared as a morale-boosting mantra in 20th century Britain, Wealthify's Michelle Pearce-Burke reckons that Brexit is one instance where the ethos of those words can apply today. In these times of economic and political uncertainty, we get her expert opinion on how you could help to protect your investments whether you're currently in the market or a first-time novice 1. Remember the value of your investments can go down as well as up, and you could get back less than invested 2.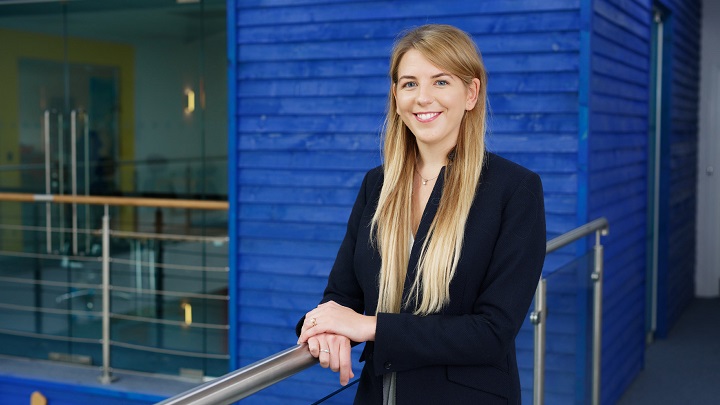 1. Play it cool
"In the worst-case scenario of no deal, it's most likely that the value of pound sterling will fall further from where it is now. If you sell, you'll make those potential losses real," she explains.

"The important thing to remember about Brexit is that while it dominates our headlines at home, on the global stage it's less of a concern. Yes, it's important to us and to Europe. But the people in the US, Asia and emerging markets, they don't care so much."
2. Go global
You're likely to hear the term 'diversify' a lot when it comes to investing. All that really means is spreading your cash across global markets and regions, to avoid – as the age-old adage goes – putting all your eggs into one basket. In other words, make sure you invest in a good mix of stocks, shares and bonds from around the world, to limit the potential effect of Brexit.
"Whoever you invest with, make sure your investment plan is well-diversified. All our plans are currently diversified by currency and countries. For example, if we're buying in Japan, we'll have some exposure to the Yen. If we're buying in Europe we may have some exposure to the Euro," Michelle explains.
"It sounds counter-intuitive, but if we had a hard Brexit and we saw the pound fall in price, it means – in relative terms – the other currencies become stronger. So it can be a good thing to hold foreign investments and currency in that kind of scenario."
3. Drip-feed your cash
This tip is similar to number two, except rather than spreading your investments geographically all in one go, the idea is that you're also spreading the amount you put into your Stocks and Shares ISA over a longer period of time.
"If you're worried about Brexit, a more cautious approach is to drip-feed your savings over time, little and often. If you've got £1,000 you could top up your ISA with £100 over next 10 months, rather then going all in," says Michelle. "Unless you've got a firm view about when you want your money in the markets, drip-feeding is a good way to go as you're helping to mitigate the risks of stockmarket fluctuations and you can continually reassess your investing targets."
4. Review your risk level
So you've decided to hold onto tip number one and decided to hold onto your investments and for the longer term. But what if you want to be extra cautious?
"It could be a good time to reassess your investments and make sure you're still on track with your personal goals," suggests Michelle. "You should be regularly reviewing your progress, so if your tolerance to risk has lowered with everything that's going on, you could lower your selected risk level which is super easy with platforms like Wealthify."
5. Ride the storm
As any seasoned investor will tell you, fluctuations are part and parcel. "Yet history suggests that when you put your money away for the long-term in an investment product, it has the potential to outperform cash" says Michelle 3. Please note that past performance is not a guide to future performance.
What's her message to first-time investors? "Don't be put off by Brexit. Start with what you're comfortable with. Doing something is better than nothing.

"There's always something to be worried about if you listen to scaremongers: Brexit, the break-up of the euro zone, Trump… if you're waiting for a worry-free moment, you'll be waiting forever."
Indeed, Brexit may well be another case of weathering the storm. However, as any small-talking Brit will know, it's hard to predict the weather.