By Sarah Lewis
Shared bank accounts might be falling out of favour with older millennials (that's those of us in our mid-30s), but two-thirds of adults living with a partner still consider their finances to be a joint effort.
Our survey on shared finances shows that nearly 1 in 4 of us didn't speak to our loved one about money before sharing accounts and half of us haven't thought about what we would do financially if our relationship were to break down.
But is this something you can afford not to think about? We spoke to family solicitor Lucy Haines to find out how to merge finances the grown-up way.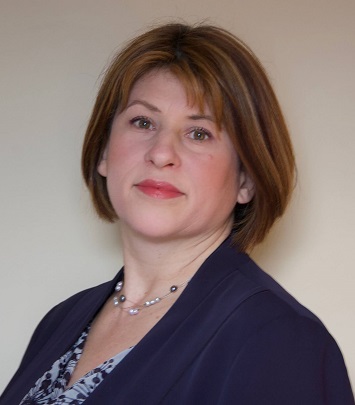 1. Talk about it early on 
If you do some prep beforehand, sharing finances needn't be a huge risk. People's perceptions of fairness at the end of a relationship can be very different to at the start. It's therefore better to agree arrangements for finances, assets (including property) and debts at the beginning of a relationship when feelings towards each other are much more positive.
By communicating openly, you can make an agreement which will help resolve matters if your relationship ends.
2. If in doubt, get legal advice
Sharing accounts can be a convenient way to pay shared expenses, but people will frequently decide their contributions based on their incomes, so it's often unequal. Your lawyer can help you to anticipate, and potentially avoid, the possible pitfalls.
By entering into a cohabitation or pre-nuptial agreement you can agree arrangements for finances (including savings and debt); ensure that your interests in joint property are recorded fairly; you can also agree arrangements for important stuff like your children and pets!
Like all insurance policies, you hope you won't need them, but they are great if you do. 
3. Think carefully about tying the knot
When you are married and then divorce, your financial claims against your spouse include income, property, capital and pensions.
When you are not married, any assets in your partner's sole name will remain theirs if your relationship ends. But what if your partner dies? Their assets will pass to their next of kin (unless they made a will in your favour), which can have unintended consequences, for example if a partner of 20 years dies and their estate passes to their brother, not to their widowed partner.
There are also pension and inheritance (including tax) benefits if you are married. It's interesting that the people who first shocked their parents by 'living in sin' all those years ago are now getting married to benefit from those advantages! 
4. Don't forget wills and pensions
Where there's a will, there's a way. If you are unmarried and you want your partner to be provided for if you die, you should think about making a will. A Lasting Power of Attorney can also enable your partner to operate your accounts if you are seriously ill or lose mental capacity; this might make an enormous difference at a tough time.
Similarly, don't forget to nominate your pension beneficiaries – that's who will benefit from your pension if you should die. 1 in 3 people don't know who the beneficiary of their pension is 1.
5. Only share with a partner you trust
Whether you share your finances or keep them separate, it will not overcome issues of secret wealth being amassed or secret liabilities being incurred, so choose your partner carefully. 
Lucy Haines is a family solicitor at QualitySolicitors Amphlett Lissimore.
Love and money
Find out why more couples are opting for separate finances, if you're already co-habiting, find out how to protect your loved one financially, and don't miss our feature on how real couples split the finances in their household.