Can't pay your mortgage? How to avoid having your home repossessed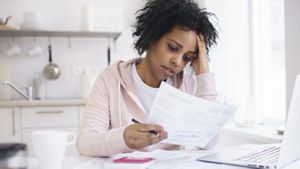 The COVID 19 pandemic has left so many struggling financially and, for some, the biggest worry is the threat of losing their home.
Homeowners shouldn't worry – repossession is generally considered as a last resort by lenders and there are lots that can be done to prevent it from happening.
Louisa Fletcher, property expert 
Repossessions increased dramatically during the last recession, rising from 23,900 in 2007 to 44,100 in 2009 1 – making it the worst year of the credit crunch for the UK property market.  
However, they've been in sharp decline since 2014, with the average yearly number of repossessions standing at 4,923 for the years 2017, 2018 and 2019.  
Considering there are more than seven million owner-occupied homes in the UK with an outstanding mortgage, this is a very small number of cases in relative terms. This also shows that, in the vast majority of cases, lenders will do all they can to keep borrowers in their own home, and that repossession really is the last resort.  
For homeowners who need a helping hand with their mortgage, there are a number of solutions that can be raised with your mortgage broker or lender.
Mortgage payment holidays 
Previously a rarity, mortgage payment holidays made headlines in 2020 2.  
In simple terms, if you're finding it difficult to pay your mortgage as a result of COVID-19, then you may be able to apply to your lender for a mortgage payment holiday. This means that for a pre-determined period — in most cases three months — you won't need to make any mortgage payments, although you'll have to make up for the missed payments at a later date. 
And news that mortgage payment holidays have been extended will come as a huge relief to those whose lives have been financially impacted this year.
Temporarily switch to interest-only payments 
In recent years, interest-only mortgages haven't been available as an option for many borrowers taking out new deals, mainly due to legislation introduced a few years ago. The vast majority of UK mortgages are provided on a repayment basis, which means each monthly mortgage payment reduces the amount of outstanding borrowing, as well as servicing the interest on the outstanding balance. 
But some lenders will allow customers in financial difficulty to switch to interest-only repayments temporarily.
Some lenders will only offer interest-only mortgages for those who have a minimum of 25% capital in the property.
Switching from repayment to interest-only mortgage payments will reduce outgoings as you're no longer paying the portion of the mortgage that reduces your outstanding borrowing. 
Be warned — some lenders will only offer interest-only mortgages for those who have a minimum of 25% capital in the property, for example. In other words, the maximum Loan to Value (LTV) that they'll consider for an interest-only mortgage on is 75%.  
It's important to remember that if you move to full interest-only payments, you'll have to agree with your lender how you'll manage this later on, and how you'll repay the capital borrowing you'll still owe.
Some lenders also charge a fee for moving you to interest-only payments, and you could find that you may have to pay Early Repayment Charges (ERCs) if you're on a fixed rate deal.
There's a lot to consider, so it's not something to do without taking professional advice first from a mortgage advisor. However, moving to interest-only repayments can prove helpful for those whose income will be impacted on a longer-term basis, for example, those who have been made redundant and need time to find another role.   
Come to an arrangement with your lender 
If even reducing your mortgage to interest-only would be a stretch, your lender may agree to put a formal mortgage arrangement in place for a reduced monthly amount until you're back on your feet.
By putting a mortgage arrangement in place, you're proving to your lender you're doing your best to meet your responsibilities and you're prioritising your mortgage payments. This will help when you need to apply for another mortgage when your current deal expires.
In order to apply for a mortgage arrangement, most lenders will ask you to provide a monthly budget showing your current income together with any benefits you receive, such as Universal Credit, as well as child maintenance or spousal maintenance payments.
They may also ask for a breakdown of your monthly outgoings, such as household bills, credit card or store card payments, car finance payments, food bills and any other committed expenditure. Once you've submitted these figures, they will review what you can afford to pay and work with you to develop an affordable, reduced payment plan.
Will accepting help from my mortgage lender damage my credit rating? 
Mortgage payment holidays under new schemes introduced by lenders in response to COVID-19 will not leave a 'black mark' on your credit rating. 
However, switching to an interest-only mortgage, or entering into a formal arrangement with your lender could impact your credit file, therefore you do need to discuss this and take financial advice based on your individual circumstances.  
Ultimately, providing you stick to what's been agreed and later revert to the normal terms of your mortgage, it shouldn't preclude you from successfully applying for a mortgage in the future. 
What else can I do? 
Before you ask your lender for help, review your finances yourself and see if there's anything you can do to reduce your outgoings.
If you're unsure, it's worth contacting insurers, credit card companies and utility companies to explain the situation and see if there's anything they can do to help.
So there are options available to me… where do I start?  
Most importantly, talk to your lender before you miss a mortgage payment or cancel your direct debit.
Provide as much evidence as you can around your current levels of income and the reason you're in financial difficulties, for example, confirmation from your employer that you've been furloughed or made redundant, or if you're suffering from ill health and unable to work for a significant period of time, a medical note.
Mortgage lenders tend to be sympathetic to those in genuine difficulties and want to help borrowers stay in their homes. But if you don't let them know you have a problem, your lender can't help you. By taking action sooner rather than later, you're more likely to secure a positive outcome and the support you need.