The changing needs of retirees – what the cost of modern life means for living standards in retirement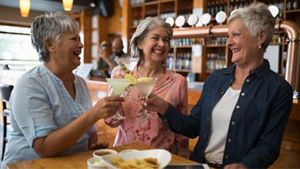 As the guideline for minimum retirement spending is updated to include a Netflix* subscription and more meals out, are we prepared for the true cost of our lifestyle in retirement?
Shilpa Ganatra
In life, what's a need, what's a treat, and what's a luxury? It's a point that needs to be continually considered, because while earmarking money for a Netflix subscription was preposterous 10 years ago, it's now standard practice.
Because of societal shifts like this, the Pensions and Lifetime Savings Association (PLSA) recently updated the Retirement Living Standards, which is a guideline figure of how much we might spend in retirement according to the lifestyle we're accustomed.
Their new sums? A single person is likely to spend £10,900 a year in retirement with a 'minimum' lifestyle, £20,800 with a 'moderate' lifestyle and £33,600 with a 'comfortable' lifestyle, with equivalent figures available for couples (which is cheaper per person) or those in London (that's actually pricier).1
A single person is likely to spend £10,900 a year in retirement...
The PLSA calculations for minimum retirement spending now include a Netflix subscription, £25 every six week on women's hairdressing, and more money set aside for public transport. As a nation of foodies, the budget for moderate living standards has increased from £75 to £100 a month.
'A good tool as a wake-up call'
The figures come with a word of warning: while it's a robust guideline drawn from extensive research, we all have different interests, outgoings and commitments, so it's designed to be used as a ballpark figure rather than taken as final.
Comb through the 'shopping basket' that makes up the PLSA's guideline figure, and it's evident the budgets are fairly generic. Like the monthly £25 hairdressing budget may well fall short of what some people need to maintain their mane, and the minimum lifestyle doesn't include a car – which can dramatically increase retirement costs for those living in rural areas where it's a necessity.
So when it comes to our creature comforts, are we truly prepared for the cost of keeping our current lifestyle? And if not, are we ready to let go of some luxuries?
"The PLSA's figures are a good tool as a wake-up call so people know the type of life they can expect, but once you know what retirement looks like with different amounts of money, it's important to do your own budget," says Christina Aspinall, a financial adviser at Aviva.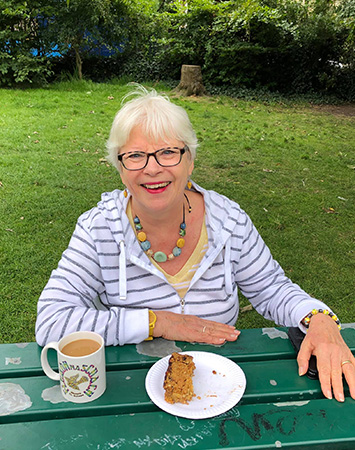 That's exactly what former headteacher Julia Skinner from Bristol did when she was considering early retirement aged 56. "When my husband and I thought seriously about my early retirement, I told him that I didn't want to be in a position where I can't go out for a cup of coffee or we couldn't go out for some supper if I don't feel like cooking," she says. "So he worked it out, and once we knew we could live the life we wanted, that's when I took the step down."
'We're already thinking about increased energy costs'
As a careful planner, there have been no nasty surprises in the 13 years she's been retired, and no change in her living standards, even after she changed her retirement plan to stay active as a school governor and consultant. "We've always had a detailed budget. Early on in our marriage, I had a mental breakdown and couldn't work for two years so we know what it's like to have no money left at the end of the month. Now, we organise our money into five or six different pots for things like holidays, clothes and other expenses. 
"That means in retirement, we can do things like travel across the country to watch the football team my husband supports, or visit my brother in New Zealand. 
"We don't deny ourselves anything because of money, but if we spend more in one pot than we anticipated, we make sure to pay it back from another pot. We're already thinking about the increased energy costs coming in April, and how to shuffle things around to pay for it."
Netflix, however, isn't an expense they have to worry about. "I think we're old-fashioned like that. We signed up for a while, but we weren't using it and it seemed daft to have it – what's on terrestrial television suits us just fine," says Skinner.
Don't forget the cost of birthdays, hobbies and grandchildren
If budgeting proves tricky, getting financial advice can help hone-in on the all-important detail. "The cost of birthdays, weddings and spoiling grandchildren are often forgotten. And I had a customer who began volunteering in her retirement, but didn't think about having to pay for transport to get there," says Aspinall.
The first step to figuring how much retirement will cost you is by imagining the life you want – are you going to go on one staycation a year or spend months on a cruise ship? Will you spend your days taking up a new hobby like golf or painting?
"The clearer the picture is of what you want to do, the more accurate your plan becomes," says Aspinall, although it's also important to bear in mind scenarios such as if you need home renovations or even if your partner dies.
Aspinall recommends people check if they can manage on a single income. "For example, could you manage without your partner's full state pension, which is now £9,339 a year 2 and inflation proofed?" she adds.
Then it's about tallying up how much you spend now, adding on the extra expenses like holiday costs or golf membership and subtracting costs you won't have, like a mortgage or commuting costs for example.
For those unsure about their lifestyle in retirement, there are ways to help boost your pension without paying in any extra, which could give you more return and more options in the long run. However, please remember, the value of a pension can go down as well as up. You may get back less than is paid in.
"We've only recently been given freedom with our pensions, but that means if you don't plan properly, it's unlikely you'll be able to keep the same lifestyle as before retirement. Most people I speak to say they wish they'd started planning it properly sooner," says Aspinall.
While planning might seem like a laborious task, it could be the gateway to a comfortable lifestyle in retirement – whether that means a trip across the globe, spontaneous meal out, or a cosy night at home watching tv.