Equity release: how you could use your family home to boost your retirement income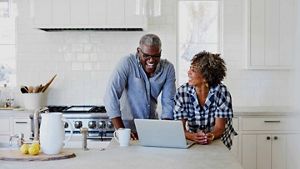 People nearing pension age don't have to make the tough choice of moving somewhere smaller, just to dip into the money tied up in their family home. Instead, they may be able to use equity release to give them that extra income they need in retirement.
By Matthew White, Equity Release Financial Adviser at Aviva 
A recent survey revealed that over a third of people agree that their home is an investment that they could use for themselves – not just a building to live in  – and equity release let's them do just that.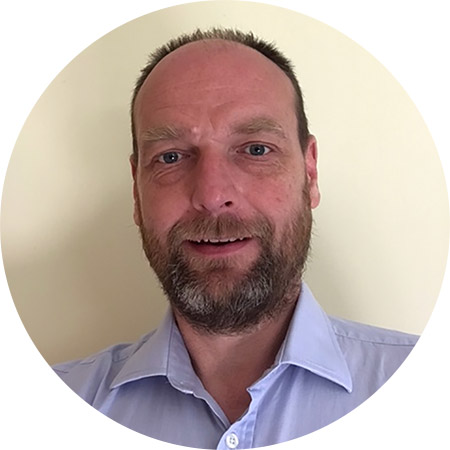 But the survey also showed that only a fifth of people think it's a good idea to dip into their home's value to improve their retirement lifestyle . To find out why this is, we need to look at what it actually means to use your home to help you in retirement – and the reason behind people's nervousness to do so. 
Let's start with the basics – what's equity release?
The type of equity release we offer is a lifetime mortgage - that's a long-term loan that's taken out against the value of your home. You can choose to take a one-off lump sum, or a smaller lump sum with a cash reserve to draw from when you need. You can use the money for whatever you need. 
Normally you just need to be over 55 and a UK homeowner. There'll be other terms and conditions that apply too. 
You don't need to pay small amounts back regularly, unless you want to. Most lenders will let you repay up to 10% of the total loan each policy year at no extra charge. Instead, it's usually only when you (and your partner, for joint lifetime mortgages) move into long-term care or die that your home's sold and the loan's back paid.
There's interest on that loan in the same way there's interest on a traditional residential mortgage. Because our lifetime mortgage has a fixed rate for life, it's likely to be higher than the interest on a traditional residential mortgage. Plus, interest is added each year, both to the initial loan amount and any interest previously added. Because of this, the amount you owe quickly increases over the life of the mortgage. But that does mean there won't be any nasty surprises if the interest rate goes up in years to come, and the sums will be clear from the very start.
It's worth keeping in mind that if you take out a lifetime mortgage, it may affect your tax position. It could also affect whether you're eligible for welfare benefits. There'll be terms and conditions that apply to your mortgage. And you'll also need to pay some fees and charges too.
There are often mixed feelings attached to equity release – so let's clear a few things up.
The myths versus the reality 
There were once horror stories about the product of yesteryear – but it's highly regulated now.
Often people worry about what it might mean for their kids' inheritance. I always suggest that they talk to their families about it, even if they go against their family's wishes in the end (it's their retirement and home, after all).
It's worth noting that we offer an inheritance protection guarantee through our lifetime mortgage – this means you can choose to set aside a percentage of your home's value, just for your loved ones. One thing to think about is whether the property value goes up or down, because that percentage will be based on the property value at the time that it's sold. You should also keep in mind that an inheritance guarantee means you won't be able to borrow as much from us because the loan will be based on the part of your home's value that's not guaranteed.
Another issue that comes up is about ownership. Some customers feel like they're signing their home away. But that's simply not the case – we put a charge against the property, just like with a traditional residential mortgage.
Also, it doesn't stop customers from moving homes if that's what they decide later – we're normally able to transfer the mortgage over to the new property. Or if it's one of the few types of homes that we can't lend against, like age-restricted homes, they can repay the mortgage without incurring an early repayment charge, as long as the mortgage has been going for three years or more, and you've kept to the terms and conditions. 
You can choose to take equity release for whatever you want. It's often a way to bolster your pension income – leaving you free to spend as you please and enjoy quality time with your loved ones through retirement.
Your family home houses all your memories
Often in your home you'll experience lots of firsts and lasts, such as the birth of a child, when a child leaves home or when somebody you love passes away.
So instead of having to move somewhere smaller to give you the financial freedom to make new memories, you can dip into the value of your home instead – and carry on building on all the good times.
Spruce up your home or help your children buy one of their own 
Some people use equity release to do up their homes. Or they use the money they release to gift a deposit for their kids or grandkids to get on the property ladder.
Helping you through tougher times
At the other end of the spectrum, equity release can help people to make ends meet, and this is where it can make a critical difference.
We're at a stage where the cost of living is rising  at the same time as many people find themselves with a pension shortfall (you can use our retirement tools to help you work out what to expect). There's likely to be a widening gap between income and outgoings that many won't have accounted for, and I fear many people will struggle because of that.
But at the same time, house prices have continued to go up . Seeing as our homes are often the biggest asset we own, it can make sense to use its value to help plug the gap in retirement.
Choosing equity release with us
Choosing equity release is a big decision so it's important to think long and hard to make sure it's right for you and your circumstances. You'll need to get financial advice before you can take out a lifetime mortgage with us. There's never any pressure. The most important outcome is that you feel that you have the best use of your assets in retirement – whether that means keeping your finances as is, finding other sources of income, or ticking off items on your bucket list.