Could equity release be right for your parents?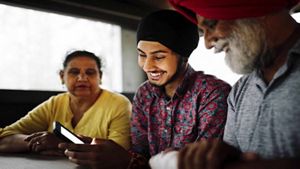 If your retired or retiring parents are mulling over equity release in their golden years, here's how it works.
By Lisa Fox, Equity Release Financial Adviser at Aviva
When equity release is the right option for those in or near retirement, it's generally supported by their loved ones too. We want what's best for our parents, after all – they reared us, and if we're lucky, still offer love and support to this day.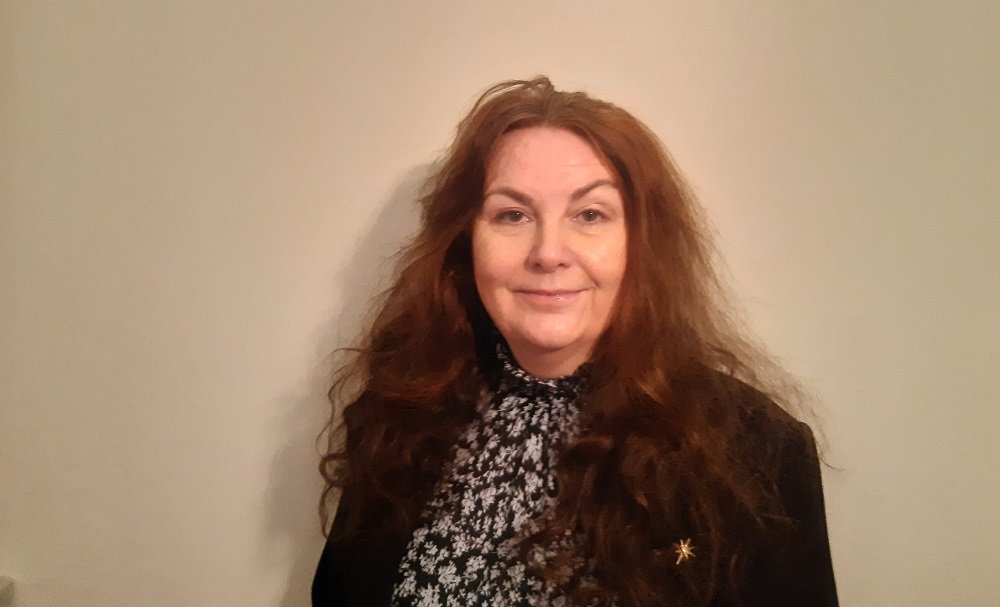 I've been working in equity release for a decade. Now it's more often considered part of retirement planning, which means there's more options and providers available. The idea of equity release is still the same. Your parents might choose the type of equity release where they can borrow money against the value of their home, known as a 'lifetime mortgage'. 
These funds can normally be released as a lump sum. With us, there's the option of a lump sum with a cash reserve available for future use. When the last survivor dies or moves into long-term care, the property is sold and the loan amount, plus interest, is repaid to the lender. If there's any money left, that's returned to their estate – that may be you or whoever your parents have chosen.
We're a nation of homeowners and we form emotional attachments to where we live. So a lifetime mortgage is a way for those aged 55 or over to stay in the comfort of their own home and still own it, while making the most of its worth. 
It's helpful that our lifetime mortgage interest rates are fixed from the very beginning. It means we can give a clear picture of the money your parents will get and the money they'll have to pay back, though aspects like the sale price and interest on the cash reserve can't be known in advance.
It's worth keeping in mind that if your parents take out a lifetime mortgage, it may affect how much tax they need to pay. It could also affect whether they're eligible for welfare benefits. And there'll be terms and conditions that apply to their lifetime mortgage.  
Supporting your parents in the decision-making process

We always encourage parents to speak to their children before making a decision about equity release. The children can even join meetings if their parents want them too. This way, children understand why their parents are making this choice. 
More often, the money is needed to pay off debts or an interest-only mortgage. Debts, whether pressing or in the background, can stop parents relaxing into their retirement. It can feed into day-to-day decisions they make – things like their food budget for the week or how often to go clothes shopping – as well as their stress levels.

Equity release could allow parents to repay any liabilities and remain in their home, while enjoying their retirement with more peace of mind. And I've found that's what many adult children want for their parents after their long and hard-working life.
Alternatively, parents might want extra funds to improve their standard of living in retirement. They might use the money to go on holidays, buy a motorhome, or get the dream car they've always had their eye on. Many of my customers use it for home improvements. Sometimes, customers use it to make their home exactly right for them in their later years – for example, to install a stairlift or a downstairs toilet.
Their nearest and dearest appreciate equity release because, directly or indirectly, it allows parents more quality time with their family. They'd rather see their parents join in on family holidays and nice meals together than keep the money locked up in the property.
What about inheritance?
Of course, equity release will always reduce the amount of inheritance parents can leave behind. That's one of the reasons we thoroughly explore all their options to make sure it's the most viable solution. For example, if the parents can borrow money from their families or another way, that could be a better route for them. Or if it's a small amount, we try to see if they can find that money by other means.
For most adult children, lower inheritance isn't an issue as they don't see the equity as their money – rather, it's the money that their parents earned and should enjoy in their lifetime. In any case, there's an option to safeguard a percentage of the property value using an inheritance guarantee. This means when the house is sold and the loan, plus interest, is repaid, any loved ones who would have received an inheritance will get the chosen percentage of the sale price as a minimum.
The inheritance guarantee means your parents won't be able to borrow as much from us because the loan will be based on the part of your home's value that's not guaranteed. We'd always discuss that with your parents first. 
It's also worth noting that lifetime mortgages come with a no negative equity guarantee – that means no one will have to repay more than their home is worth, as long as it's sold for the best price reasonably possible. So if the house fetches £200,000 when sold at market price, and the parents owe £210,000, the £10,000 won't need to be repaid and we won't look to anyone else to pay that back. So the children will never be out of pocket.
Be part of the conversation
If your parents are thinking about their options and have considered taking out a lifetime mortgage, speak to them to understand the reasoning behind their thinking. Talk to them about your thoughts - and any worries you have. Although it's ultimately their decision (it's their money, after all), it's important to have these honest conversations. It's heart-warming to see children involved, whether they're supporting their parents with the decision-making process, or deciding as a family what's best for everyone's future.