How to cope with redundancy
Losing a job can be a difficult time, both emotionally and financially. Career adviser Charlotte Ashley-Roberts tells us how she helps people cope with redundancy so they can move on to bigger and better things.
Steve Smethurst
First-time buyers Ellie and Scott Jackson moved into their new home on the outskirts of Manchester in December 2019, just in time for the birth of their second child. However, from a feeling of optimism and financial security, things quickly unravelled.
Scott had been working an account manager for a large technology company and was in the process of getting his temporary contract made permanent. Then he got a call to say that all contracts were being terminated. It coincided with Ellie's maternity pay dropping to the statutory amount of £151.97 a week before tax.
"We simply didn't have enough money coming in to support us," says Ellie. "The redundancy was incredibly frustrating."
Universal Credit and payment holidays
The Jacksons had already tightened their belts as they knew from their first child that money would be scarce. They had switched to the cheapest utility suppliers and shopped at the better-value supermarkets. Unfortunately, they now had a mortgage and had recently increased their costs by buying a bigger car.
"I was really worried," says Ellie, who works in marketing. "We realised we'd need to apply for Universal Credit, but that takes a few weeks to come through. Our first step was to get a mortgage holiday as we didn't want to default so early into our 25-year term.
"We ended up taking a mortgage holiday for six months. We could have had a longer one, but I didn't want to carry on much further as the interest accumulates. We also took a 'holiday' with the car finance for a similar period and they worked with me to transition back to normal payments, but at a reduced amount."
A change for the better?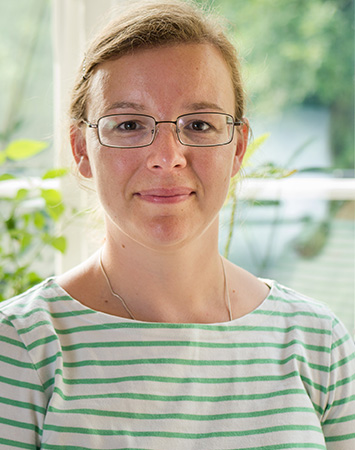 Redundancy is often a worrying time and many people feel under pressure. This is normal, assures Charlotte Ashley-Roberts , who became a careers adviser in 2009 after being made redundant from the pharmaceutical industry. She has since supported more than 5,000 people, almost all of whom have experienced redundancy. 
She says: "My experience is that, with regard to the emotional aspect of redundancy, people go through a change curve similar to the Elisabeth Kubler Ross grief curve following the news that they are being made redundant."
...people go through a change curve similar to the Elisabeth Kubler Ross grief curve following the news that they are being made redundant.
This starts with denial and anger, moving through confusion and hitting a real low point before reaching 'acceptance'. Charlotte explains that people might move through these stages in a matter of days, but for others it could take months. "What's important to remember is that all of these stages are normal. It's just the roller coaster we all go through when we're made redundant. Knowing that this is the process helps because, when you're in the midst of it, it feels unwieldy. People can feel powerless or that it's personal but this is totally normal.
"In some ways, it's an opportunity to try out something that you perhaps wouldn't have had the opportunity to try before," says Charlotte. Although it may not be as easy as you think to pick one up.
When looking for a new job, it's important to challenge the thoughts that you have when you feel like you haven't got anything to give. Think about what skills you are qualified for, and how you can use those transferably, she advises.
Another tip she shares is to find five people who you trust and whose opinion you value. "Ask them what they think your strengths are and why they think you're good at what you do. If you're feeling brave, maybe even ask them about an area that you might improve on.
"I ask most of my clients to do it, especially if they're suffering from imposter syndrome. I can't think of anyone who wasn't relieved and a little bit surprised to discover what other people really think about them in a good way."
A fresh start and a new business

Trying something new certainly worked for Scott, says Ellie. "The job market was quiet and he's always wanted to run a food business, so he started to make pies. It's been so successful that he's even won awards for them. It just shows that good things can come out of adversity."
With Ellie now back at work and Scott's new business thriving, she feels the worst is over. She says: "My advice is to be upfront with your financial providers as soon as possible. I found they were more willing to talk about it than I'd expected.
"It's worth persisting because the mortgage and car-finance holidays took such a pressure off. It was a really difficult situation and if we hadn't had those holidays, I honestly don't know what would have happened."
While it is undoubtedly a worrying time, remember that redundancy expert Charlotte says that a year after they'd be made redundant, "almost everybody" says it's the best thing that ever happened, "because it gave them that kick to make a change".
Financial advice following redundancy
Debt-charity Stepchange has the following advice for those facing financial hardship following redundancy.
Revamp your budget and deal with debt problems as soon as possible.
If you're struggling to keep up with repayments, talk to your creditors.
Stop further use of your credit cards or adding to credit card debt.
Avoid taking out any more loans, particularly any secured against your home.
Try not to increase your overdraft. Many people do this to tide them over between jobs, but overdrafts can be very difficult to get out of, even when you're back in work.
Talk to your bank and see if they can help with any debts you have with them. 
You may be able to apply for Breathing Space, which means you get some time and space to deal with your debts.
Use a benefits checker to see if you're getting all of the benefits you're entitled to.
Talk to Jobcentre Plus about how you can claim benefits to pay your rent and council tax until you're back in work.
Aviva will always try to be compassionate and support people through temporary setbacks and offer payment holidays where possible. Health also customers have access to a 24-hour stress helpline (see below).