How to get mortgage ready for a future move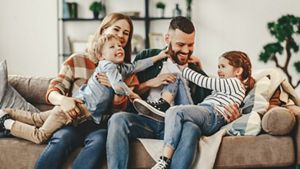 With all the challenges and disruption of recent months, it's easy to forget that the actions you take today will impact your financial footprint tomorrow. Find out what you can do to protect your future mortgage plans.
By Louisa Fletcher, Property Expert  
For those who have suffered a loss of income owing to COVID-19, managing short-term financial setbacks has, quite understandably, been the priority. But there may be unintended consequences when it comes to longer-term plans. 
For the hundreds of thousands of households who will be looking to remortgage over the next couple of years, together with those who plan to move home or get on the property ladder, protecting your financial footprint now will pay dividends later.  
If you've suffered financially over the last few months, there are steps you can take to get back on the road to financial wellness. 
Make your mortgage payment holiday brief  
If you've taken a mortgage payment holiday, you'll be reassured to hear there will be no formal 'black mark' on your credit rating. This is providing the holiday was formally agreed with your mortgage lender and you've stuck to the terms of the agreement that was put in place. Your lender should have put all the information in writing to you so you'll have a record when you need to apply for your next mortgage. 
The mortgage payment holiday scheme was extended in November 2020. This means those who are yet to apply for a break from their payments now have until 31 March 2021 to do so, and those who are already on a mortgage payment holiday agreement with their lender may be able to extend the current period up to the 31 March 2021.
If your circumstances have improved since you applied for a mortgage payment holiday, for example, if your wages returned to normal, it's best to return to making your full mortgage payments instead of taking the payment holiday in its entirety. 
This is for two reasons. Firstly, the money you owe both in terms of the capital you've borrowed and the accruing interest during the period of your mortgage payment holiday will need to be repaid at some point. The longer you don't make your normal payments, the more interest you'll end up paying overall.  
Secondly, it's about thinking forward a few months or even a couple of years to when you need to apply for a remortgage or a purchase a mortgage if you need to move home. 
If you've taken a payment holiday for three months but start making your normal mortgage payments again within that time, it demonstrates to your current and any future lender that you have prioritised your mortgage. This is something likely to count in your favour for any future application. 
Similarly, if you've taken the full mortgage payment holiday but made a subsequent arrangement to repay the amount outstanding over a short period - perhaps making overpayments on your mortgage account - this would also be viewed positively by a lender. 
Reduce or pay off overdrafts and credit cards 
Mortgage lenders will carefully consider your spending and saving patterns as part of a mortgage application, part of which involves reviewing any debt you may have and how you manage it.  
Regularly using your overdraft and making minimum repayments instead of reducing the debt can be a red flag for lenders. It may demonstrate that you are living just outside your means.  
Likewise, having an outstanding balance on your credit card that you're unable to reduce can be another indicator that you're not in control of your finances. 
Either of these could be an understandable last resort if you've suffered financially from the impact of COVID-19. However, once you're earning again it's important to prioritise paying these down as much as you can. If you've reduced or totally repaid the outstanding balances as soon as you were able, it will help your case when you apply for a mortgage. 
Evidence a strong savings habit 
For those lucky enough to have remained employed through lockdown, the chances are that you'll have managed to save some money, simply as a result of not going out. If that's the case, put those extra pounds to good use by opening a savings account (if you don't already have one). This will work in your favour when it comes to applying for your next mortgage because lenders love savers. It demonstrates sound money management skills, which is exactly the sort of borrower that lenders like.  
With the bank rate at a historical low, there won't be much interest to be earned, but you may find opening an ISA will make the most of any cash you put in. Find more how much your money could grow on the Aviva ISA investment calculator.
Avoid using payday loans and 'easy pay' schemes 
A significant red flag for mortgage lenders is the regular use of payday loans and 'easy pay' schemes like Klarna.
Although a payday loan may seem like the only way to find the funds you need, these really can significantly impact the chances of you being accepted for a mortgage further down the line. In fact, some lenders will not process a mortgage application by anyone who has taken out a payday loan in the last 12 months.  
Buy now, pay later schemes can also really damage your credit score if you miss a payment and fail to repay what you've borrowed, also known as defaulting.  
A default can be noted on your credit report and the mark can stay there for six years. It would be flagged on any future mortgage application and visible to any lender reviewing your finances. 
Even if you don't default on the payments, frequent use of 'buy now, pay later' schemes can indicate to a lender that you perhaps spend outside your means. 
For all these reasons, if you're going to be applying for a purchase mortgage – particularly if you're a first-time buyer or moving home – it's best to avoid these sorts of payment schemes completely. 
Help to get your finances back on track
The last few months have been challenging for many, taking a toll on both mental and financial wellness. But, with the right help and planning, it's possible to get back on track and minimise the impact in the longer term.    
Start by understanding where you are with your credit report. You can check it for free with the three main credit agencies: Experian, Equifax and TransUnion (previously known as CallCredit). This will help you to understand how you might be able to improve your credit score, a key factor that lenders review when assessing a mortgage application. 
Finally, if you've accumulated significant debt it may be worth speaking to a debt advice organisation such as the National Debtline or Stepchange. Both provide free, confidential and expert debt advice, and can talk you through the debt solutions suitable for your circumstances.