How does insurance excess work?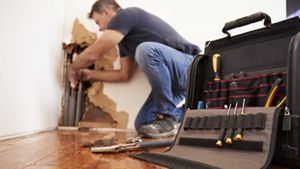 Opting for a higher excess level on your cover may reduce the price of your premium. But what is excess insurance and when does it apply?
What is insurance excess?
Insurance excess is the defined amount you agree to pay towards any claim you make. It applies to general insurance products such as motor, travel, pet, health and home cover, but not life policies. 
There are two types of insurance excess: compulsory and voluntary:
Compulsory excess is determined by your insurance company and is the minimum amount they require. It can be decided by several factors

–

for example, if you're buying motor cover, your provider may consider your driving history and claims profile.
Voluntary excess is optional and is in addition to the compulsory level. Usually, the higher the voluntary excess, the lower the overall insurance premium. If you choose this option, make sure you can afford the excess should the worst happen.
And remember, you're liable for both the compulsory and voluntary excess if you make a claim. So, if the total repair bill is £1,000, your compulsory excess is £150 and your voluntary excess is £150, you'll pay £300 and your insurance company will cover the additional £700.
Usually, you pay the excess at the start of an insurance claim. However, if you're not at fault and the other party's provider is liable, it'll usually be returned to you.
Can I change my insurance excess?
You have no control over your compulsory excess as the insurance company sets this and it's non-negotiable. It's determined by a variety of factors, for example, if you're a young driver your car insurance compulsory excess may be higher because you're considered a riskier driver. 
Your voluntary excess is exactly that – voluntary. You can choose what you'd like to pay from a predetermined range when you take out your policy or when you renew.
How do I check what excess I need to pay? 
Your excess amounts will be shown on your policy schedule, but you should also check the terms and conditions.
If you are an existing Aviva customer, you can review your excesses in MyAviva. Once logged in follow the below steps:
Click "Your policies" > the "Details" button on the policy you wish to view > then click "Policy excesses".
Home insurance excess explained
For home cover, the excess can vary for each insured event. This means you may have different levels for a fire, leaking water or subsidence. 
Our standard amount is £200 but you can choose different excesses for both buildings and contents insurance, the minimum being £100. You can select these in MyAviva in the "Tailor your policy" section on the "Your quote" page.
As an example, if the damage to your property is £1,500 and your policy excess is £200, we'll expect you to pay the first £200 of the claim and we'd pay the remaining £1,300.
For a subsidence claim, the standard excess is £1,000 but this figure can change depending on the history of your property or area.
For Aviva Home Insurance policies, if you make an 'escape of water' claim the standard excess is £450.
Car insurance excess explained
For car insurance, your excess can vary based on a few factors: for example, if you're under 25 or drive a luxury car, you may have to pay a higher excess because younger drivers are considered higher risk and luxury cars may cost more to repair. 
There's also usually a small separate excess for claims on a damaged windscreen, which may be waived if it can be repaired rather than replaced.
For Aviva Motor Insurance policies, your excess depends on the level of cover you choose. With third party, fire, and theft cover, the standard excess is £250. If you opt for a comprehensive policy, you can choose an excess between £150 and £1,050, but the default excess is £350 1. 
Normally, you'll only have to pay the excess if you're at fault – but you usually have to pay upfront. It'll be refunded if your insurer finds that you're not legally at fault for the damages caused in their investigation.
You should assume you have to pay the excess upfront to start any claim, so make sure you can afford it.
You likely won't pay any upfront excess when: 
you're in an accident with an uninsured driver
when someone else claims against you.