By Joy Persaud
With the festive season done and dusted, Valentine's Day takes centre stage for many consumers, with spending on gifts rising by 5.5% in 2018. 
But while you may still have to find a hiding place for those heart-festooned presents, fewer people now need to squirrel away their bank statements to hide the amount they've spent, as increasing numbers of adults have their own accounts.  
The trend for separate finances is growing, with those in their mid-30s leading the way for independent bank accounts. This autonomy could be particularly helpful in relationships where individual approaches to spending are different. 
That said, there's no single way to manage finances, as people's situations vary depending on myriad circumstances and - often, are influenced by their parents' attitudes to money. We speak to 3 couples to see how they balance their books. 
Jeremy Davies and Paolo Barbieri
It's good to have one person who's financially cautious
Manchester residents Jeremy and Paolo have different attitudes to money, but know their strengths and weaknesses and manage their finances accordingly. They own separate bank accounts and collaborate on any big expenditure.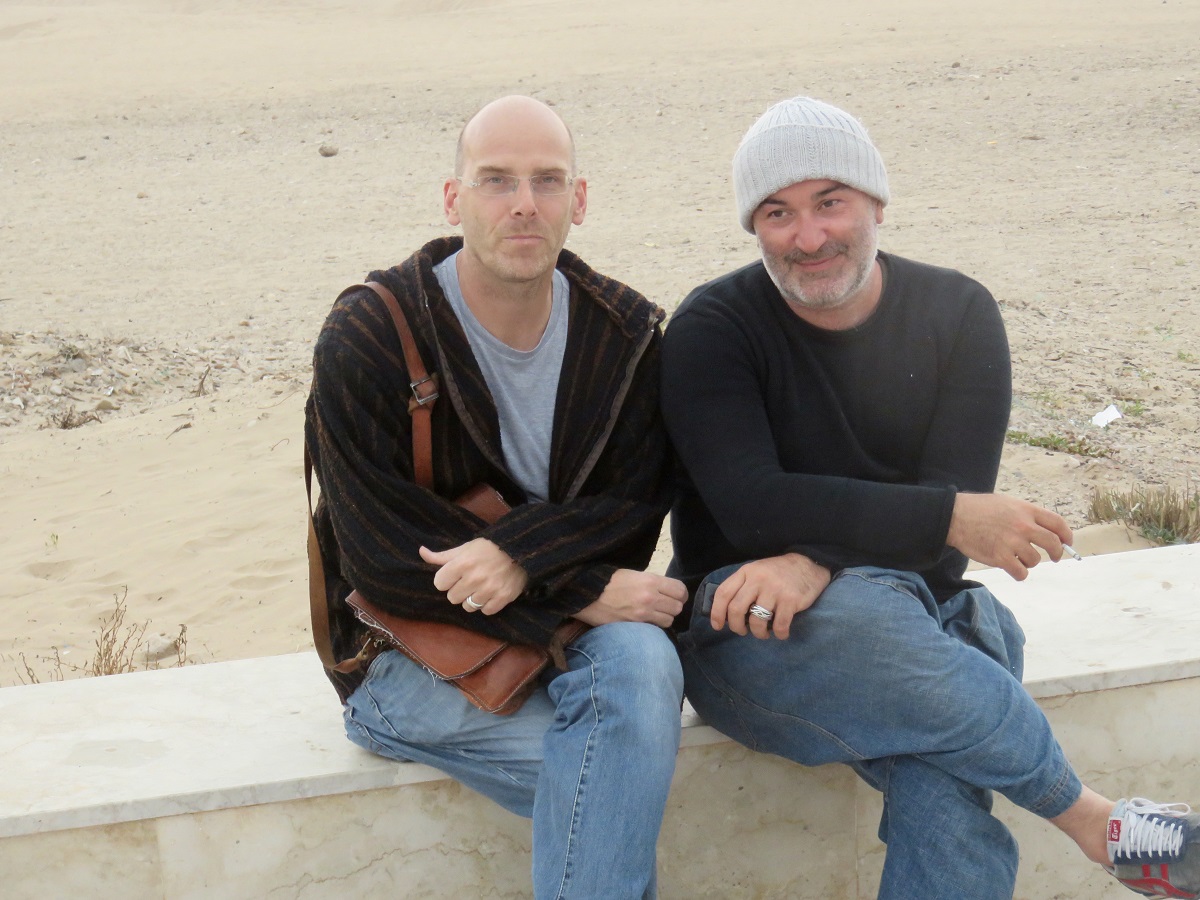 'We never seem to have a massive amount of money knocking around, so we do sensible things like put money away for tax,' says Jeremy. 'Also, I'm renting my house out at the moment and am putting money away because I am a bit paranoid that the boiler is going to break fairly soon – I know that when it goes, that is going to be a chunk of money.'
Jeremy, 50, who has been a freelance writer for most of his working life, took out a stakeholder pension early in his career but stopped paying into it 3 years ago.
He says, 'The amount I had to save into it was to go up by a certain percentage each year and it was starting to feel a bit expensive. I suppose our pension really is our property. If I had any spare money, which I don't, I would probably have started paying the mortgage off quicker instead.'
Neither Jeremy nor 48-year-old Paolo are fans of credit cards but keep them for emergencies. 
Similarly, Paolo, who runs a gallery, prefers not to use his credit card, as he believes 'they encourage you to spend more than you can afford'. 
However, the couple differ when it comes to spending. Jeremy describes himself as 'a bit tighter than Paolo', explaining that he talks himself out of spending money, whereas his partner 'is quite happy to spend money and then find a way of finding it afterwards'.
'It's not like he's a madly big spender,' explains Jeremy, 'but whereas I would put myself off from buying or doing something, he would do it and then come up with some clever little way of making it less painful. 
'He's probably a little bit better with money in the sense that he is more creative with it. Money can be a source of stress and arguments within a relationship for sure but my view is that, like with everything else, we tend to be the product of our upbringing. 
'My parents were from relatively poor backgrounds and I certainly would not want to throw money around or waste it and that has translated into a kind of quite sensible, reasonably cautious – verging on the tight – attitude to money.'
'It's not that Paolo's massively rich but both his parents worked whereas my mum didn't so … he's grown up with a looser attitude to it.'
Indeed, Paolo says he 'hates' money and sees it as a 'terrible addiction', which he says is why he spends it. His biggest temptations are houses and art. 
'If money was no object, I'd probably buy more,' admits Paolo.
'I think it's good to have at least one person in a couple who is financially cautious. Jeremy is more diligent and efficient, and more cautious – although I do more of the day-to-day running of the finances.'
Ian and Diane Nichols
Pensions make us feel safe and secure
The former schoolteachers from Cranleigh, Surrey, each have a separate bank account and share a joint account for household spending. When it comes to larger purchases, such as holidays, they both make contributions to the cost. 
Additionally, the married couple, who have 2 adult sons, recently downsized the family home they'd been in for more than 30 years.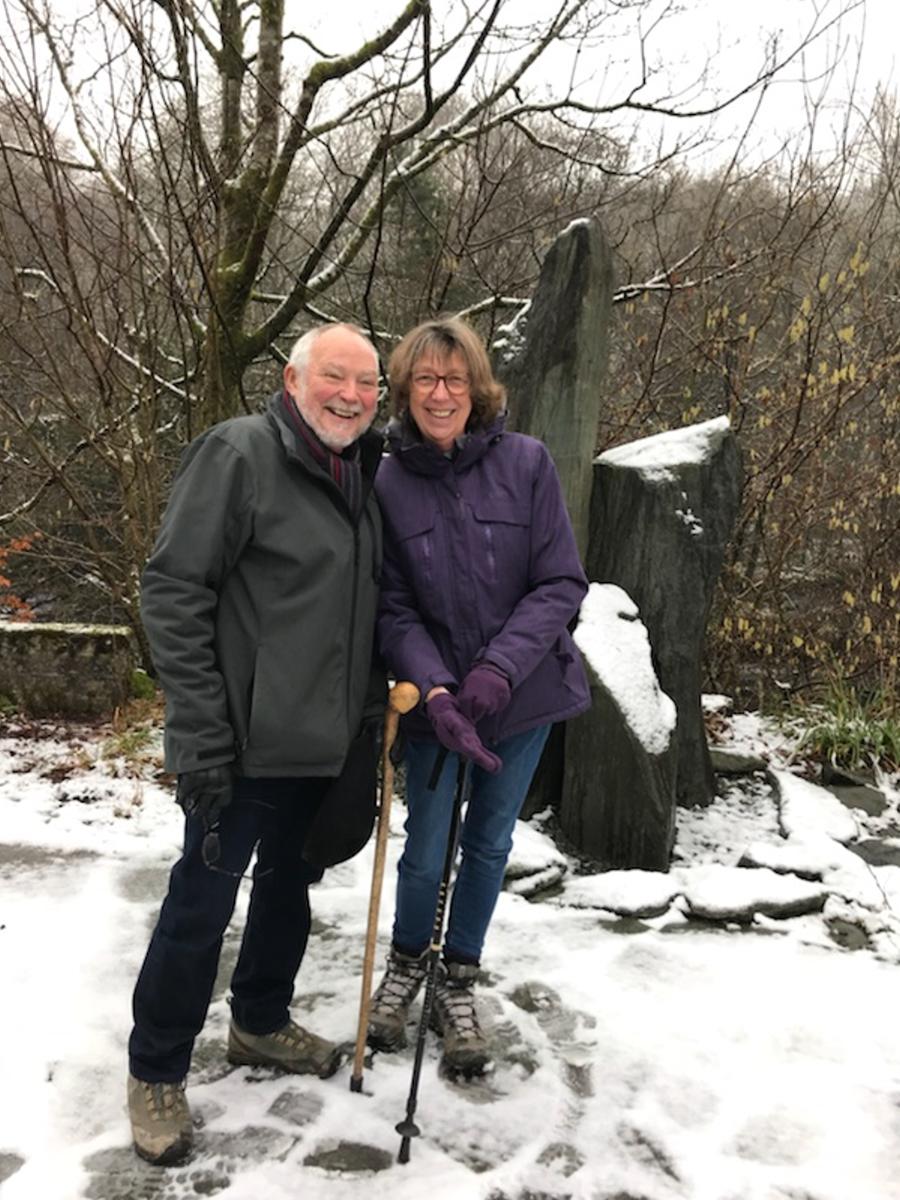 Ian says, 'We are both in receipt of pensions that we have contributed to all through our lives and for both of us it is something that makes us feel safe and secure and has provided quite a few of the extras.
'However, we are both in a position where we want to do far more travelling – we do a fair amount of travelling but neither of us, at the ripe old age of 73 and 60-something, have never been outside of Europe and really we'd like to spend some time and some money travelling in the next few years, which is why we downsized.'
Apart from travelling, the couple spend money on visiting the theatre. It's a passion they share and they are both happy to pay the price. Any personal expenditure comes out of either Diane or Ian's own account. 
But are they diligent savers? Ian says he's better than his wife. 'Yes, definitely,' she laughs. 'Between us, our biggest outgoing is theatre trips which we spend an awful lot of money on by the time you've got a train up to town and there is usually a meal out as well. But I have to watch myself with shoes, I can't walk past the shoe shop... When I do buy a pair, it's from my personal money and not from the joint.' 
Ian and Diane say their pensions give them security but they are aware that the fixed amounts they receive need to be used with care. 
'We have credit cards but we pay them off in full every month so we never occur incur any interest,' says Diane. 'I think that's just one of those things with being careful – you know there's only so much pension coming in each month and we don't want to accrue any debt.'
Sally and Ian Halper
Saving for the future has always been a priority for Sally, 47. She says that her approach to money is similar to that of her husband, Ian, 51, and that while they have separate bank accounts, their system works well. 
Ian says their attitudes to finance are so well matched that they rarely talk about money. Ian and Sally, who live in Bushey with their 8-year-old son, Terry, seldom use credit cards and tend to pay them off immediately when they do.
Sally says, 'We are very separate financially – we have separate main bank accounts – and we do have one joint account, but to be honest it has only ever got about £30 in it and we have never really used it. 
'We divide up the spending so it is a permanent arrangement. For example, the mortgage comes out of my account and Ian pays money into my bank account each month. We discuss and make sure that it is fair in terms of who pays for what. It saves poring through another load of bank statements, which is one of the things that we didn't want to have to do.'
Ian, 51, agrees, saying they 'can't be bothered' to sit down and work out what they may owe each other after buying something, preferring to have a more relaxed approach. As a self-employed managing director of a property company, he pays into a pension, life insurance and critical illness cover .
'It gives me peace of mind,' says Ian. 'When you are 25 or 30 you think you are never going to be old but suddenly you get to 40... I like to future proof my finances as much as anybody can but there are certain things you just can't bet on.'
Similarly, Sally, head of research services and content strategy at The British Library, regularly transfers money from her salary into a savings account, and has had a pension throughout her working life. 
'My views about money are very much shaped by my experience as a child growing up and my mum and dad not having a lot of money, and being council tenants rather than owning their own home,' she says. 'So, to me, it's always been something that you need to do.
'The other thing is that I am more acutely aware that being a woman on your own when you're old and relying on your pension means you might have to eke out your money for many years and I don't want to be left in poverty. 
'Women are more affected by poverty in old age because they tend to live longer and they tend not to have the opportunity to earn the higher salaries with childcare and one thing and another, so I've always been quite wary of trying to counter that myself.' 
Love and money
Read more from Lucy in a divorce lawyer's guide to sharing accounts, if you're already co-habiting find out how to protect your loved one financially and don't miss our feature on how real couples split the finances in their household.