By Sarah Lewis
The average woman set to experience a shortfall of £223,000 in earnings 1 and £106,000 in pensions 2 over her lifetime. Things are changing – we're seeing more women take steps to close the gap and take greater control of their financial lives.
But there's still room for improvement.
Why is there a savings gap?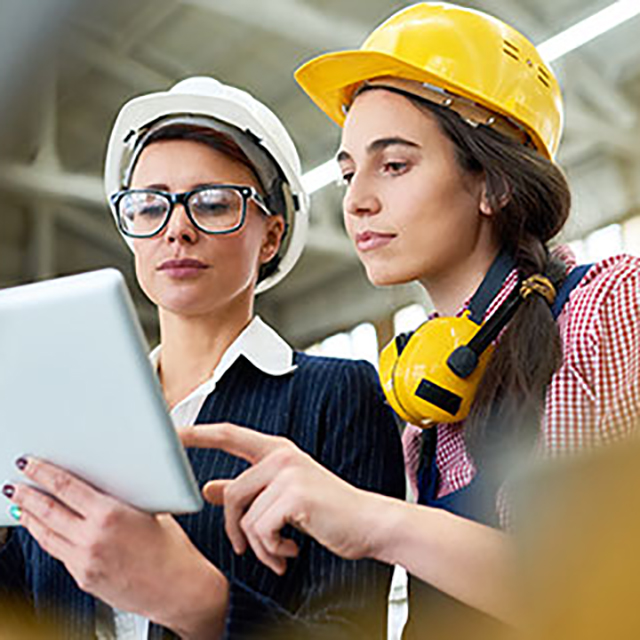 We have equality, don't we? So why is there still a gap? 
Financially, the odds are still stacked against us. Despite greater equality in both the workplace and society, there are many specific challenges which affect women's ability to earn, save and build a healthy pension. 
For a start, women earn on average around 9% less than their male peers, making it harder to find the cash to save and invest in the first place 3.
Women are much more likely to be care-givers too – taking time out from a career to raise children and look after relatives – meaning they are also more likely to work part-time to juggle these responsibilities.
The impact? Women have far less in savings. By 65, the average woman has just £13,400 in savings and £35,700 in a pension. That's one fifth the size of the average man's pension at the same age 2.
Those who are single, widowed or divorced are far more likely to be under-funded in retirement and most separated women have no pension wealth at all, relying solely on the State Pension 4.
For too long, finance has been seen as a man's world, and the upshot is that women have less confidence when dealing with financial products – particularly investments – just 12% of women hold a stocks and shares ISA compared to 19% of men, according to Boring Money.
How can we close the gap?

The situation is challenging, but it's never too late to boost your savings and pensions.
Invest in yourself
One way women can boost their finances could be to move some cash from a current account to an investment account, according to Michelle Pearce-Burke, founder of online investment platform Wealthify. 
She explains: "although it's sensible to keep some of your money in a regular savings account, over the long-term you won't get much back on it because of low-interest rates. 
Evidence shows that in the long-term, money invested in stock markets outperforms regular savings.
"While investments can go down as well as up, evidence shows that in the long-term, money invested in stock markets outperforms regular savings – you just need to stick with it."
"We know that women are slightly more risk-averse than men, but investing isn't necessarily as risky as you might think." 
"Most investment accounts will diversify your investment between thousands of companies worldwide to help tackle the risk. You can even choose what level of risk you're most comfortable with."
Pension pointers
Although more workplaces now offer equal parental leave for parents of either gender, women continue to be more likely to take time out to care for children or relatives .
If you are taking a career break, think twice before stopping your pension and National Insurance contributions. 
You need to have made 30 years' worth of contributions or credits to get a full state pension, meaning some people – like stay-at-home parents and carers – won't qualify.
If you care for children under 12, registering for child benefit will help you qualify for those all-important credits. You'll be entitled to them even if your household income means you don't qualify for child benefit payments.
A little saving goes a long way
If you're working, top up your pension if you can afford to. 
Our Head of Savings and Retirement, Alistair McQueen, says: "every employer in the UK must provide a workplace pension into which you can save and, if you do so, your employer must contribute too."
"If you saved an extra £40 into your pension every month from age 30 until the state pension age, this could add an extra £40,000 to your pension, excluding the additional money your employer would add. A little saving can go a very long way 5!"
And if you're not working? "You obviously won't receive any pension money from an employer, but you can still save into a pension. And you'll benefit from a boost from the government in the form of 'pensions tax relief'.
"This means you can save up to £2,880 every year on top of which the government will add up to £720. Your £2,880 can come from your own funds or someone else, like a partner," says Alistair.
Pay fair
We still need to close that gender pay gap. Fortunately, employers are more aware of this than ever, with many companies voluntarily making this data public and taking action to address the imbalance. 
Make sure you're paid fairly by speaking to other professionals doing the same role or checking salaries on websites like LinkedIn and Glassdoor before you raise the issue with your employer.
Small changes that make a difference

It's never too late to turn your finances around. Here are some ideas to get started:
Increase your monthly pension contribution if you're working. If you're not working so you can care for children, protect your state pension by registering for National Insurance credits
Track down old pensions. If you've been employed, you likely had a workplace pension at some point
Make sure you have savings in your own name, even if you live with your partner
Potentially beat inflation by investing your money – some accounts let you start with as little as £1. If you're new to investing, consider a fund which manages the investment on your behalf
Check you're being paid fairly. If you're earning less than others with the same job title and experience, make a case for a raise
Don't forget pensions if you're negotiating a settlement. With 40% of marriages ending in divorce, you mustn't lose that buffer for your future as a divorcee
The value of your investment can go up as well as down and you could get back less than you have invested.
This article was originally published in January 2019.