Investing in property for beginners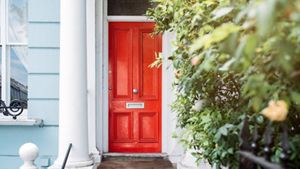 For those who are considering entering the buy to let market for the first time, property expert, Louisa Fletcher, shares her top tips for beginners.
In the not too distant past, buy to let was considered a relatively straightforward way to make money. Both as monthly income from rent payments and, longer-term capital growth.   
However, within the last five years or so, many legislation changes for landlords, buy to let borrowing criteria and taxation on investors, means it's now more complex to navigate. 
That said, demand is strong. The Royal Institution of Surveyors (RICS) notes in its most recent Residential Survey Report 1 that there's been a decline in private rental properties over the past 12 months, but tenant demand has remained steady.
The near-term expectation is that rents will, on average, increase with RICS suggesting rental growth of 2% throughout 2020, and with average growth projections of 3% over the next five years.  
What type of property do you want?
Make sure that your property acquisition strategy is in keeping with both the rental yield you expect to achieve and your 'target audience'.
When considering investing in property, ask yourself what area of the rental market are you interested in, both in terms of type and location of the property? This all may seem obvious, but you'd be amazed at the number of people who don't consider these basic aspects of their buy to let strategy. 
For example, a new build apartment potentially means a lot less maintenance but may come with a significant annual service charge that you need to factor into your budget. On the other hand, that 'chocolate box' thatched cottage you think will be a popular holiday let will probably need a lot of upkeep, particularly if it's Listed.  
Next, it's important to think about the type of tenant you'd want to attract, to make sure that your property acquisition strategy is in keeping with both the rental yield you expect to achieve and your 'target audience'. 
From student towns to holiday hotspots
Student lets in towns and cities where a University has grown quickly can still prove a profitable enterprise. However, these types of properties rarely fall into the 'hands-free investment strategy' category.
Think four or five (or potentially even more) young adults who've left home for the first time, getting to grips with all aspects of living alone. Student lets are also generally categorised as Houses in Multiple Occupation (HMOs), meaning that they fall under different legislation and borrowing criteria.  
Holiday lets have seen a boom recently, particularly since the emergence of online platforms for short-break bookings. However, these are rarely something one can manage at arm's-length.
Aside from different legislation, taxation and health and safety considerations to a normal long-term rental contract, holiday lets usually also involve a degree of hospitality; think 'owner ratings' on the various websites out there.  
Of course, if you have the time, flair and creativity to make your holiday home stand out from the crowd, you could have a very profitable venture on your hands. If not, it only takes one not-so-great review online to spell disaster for your future marketing efforts. 
The alternative is to use a specialist holiday let agency, but then you'll need to factor their fees into your overhead costs as well as the housekeeping and cleaning services you'll need to arrange if you're not on-hand to do this yourself. 
Then, there are the more straightforward buy to let strategies that most people are familiar with, for example, a flat or house which is marketed and managed via a letting agent on a long-term basis. 
If you decide to go this route, you'll need to include your letting agent's charges as part of your annual budget, as well as your maintenance costs and allowance for voids in rental income.
Learn the law for landlords
Legislation for tenants and landlords is a complex area and one that you need a comprehensive knowledge of if you decide to self-manage without the help of qualified and experienced letting agents. 
In addition to several new pieces of legislation the government is currently reviewing the rights landlords must end an assured shorthold tenancy agreement with two months' notice. This is commonly referred to as a 'Section 21 notice'. 
At the time of writing, it's suggested that this will be abolished to introduce 'open-ended tenancies', although little detail is available in terms of when this will happen and what the legislation will contain.
This is important for those considering entering the sector as, depending on what these new rules say, it may impact investors who later decide to sell any of their property portfolio in the future.  
Have a taxation strategy
In 2015 the then Chancellor George Osbourne announced a change of rules, colloquially known as 'Section 24', which have meant that the previous areas of tax benefit for landlords have gradually been reduced. This means that overall, landlords who own rental properties with outstanding mortgages are paying more tax than they were previously. 
Also, for those purchasing a rental property, at the current time of writing there is an additional Stamp Duty levy of 3% in England (with local variations to Stamp Duty in Wales and Additional Dwelling Supplement in Scotland) on all buy to let purchases. 
To legally mitigate some elements of taxation, landlords can use limited companies, called Special Purpose Vehicles (SPVs) to purchase and hold ownership of their properties.
However, this isn't an appropriate strategy for everyone and can mean that, should you need to raise a mortgage to purchase a buy to let property, then the application process is more complex. 
That's why finding an accountant or specialist tax adviser who can review your circumstances and provide relevant recommendations is essential if you don't want a very large and unexpected bill from HRMC at some stage. 
Borrowing criteria is different depending on if you're buying the property in your name, or via a Special Purpose Vehicle.
Buy to let mortgages 
The rules around buy to let mortgages changed in 2016, and the criteria for landlords seeking a mortgage, either to purchase or refinance existing properties, is now more complex.
As a result, investors with four or more properties are classed as 'portfolio landlords', which means that a specific set of mortgage underwriting criteria needs to be applied.
For would-be landlords looking to purchase just one property, borrowing criteria is different depending on if you're buying the property in your name, or via a Special Purpose Vehicle. 
As you can imagine, this can be a potential minefield for those with no experience of a buy to let mortgage application, which is why using an experienced mortgage broker or adviser to guide you through the process can pay dividends.
They'll also be able to advise you on relevant specialist insurance products, such as Landlord's Rent Guarantee insurance, and Landlord's Buildings and Content insurance policies. 
Is a REIT right for you? 
If all that sounds like hard work, then you might perhaps prefer to consider a Real Estate Investment Trust (REIT). These are run by companies who own income-producing property portfolios, which normally include a mix of commercial (such as offices, retail, healthcare and) or residential (for example student accommodation and private residential units). 
The third type of REIT is those which invest in mortgages, mortgage-backed securities and other mortgage-related assets. Regardless of the type of fund, some REITs are traded on the stock exchange – but not all. Therefore, it's incredibly important to research in advance and take professional advice to understand what you're buying into and the risks involved. 
My final word of advice is this. Investing in property isn't something to be taken lightly, so approach it the way you would any other start-up business plan. Don't skimp on the research and take as much time as you can to seek the relevant professional advice before you start.