Save, impulse buy, repeat: are our lockdown money habits here to stay?
Lockdown taught Britons the art of saving, but also revealed how fond we are of spur-of-the-moment splurges.
By Christian Koch
As the clamour for post-Christmas bargains showed us, the UK is a nation of spontaneous spendthrifts who can't help succumbing to wanton acts of buying. Want an inflatable rhino half the size of your living room? Sure. A Tom Jones-themed jigsaw? Naturally. A handcrafted Negroni "exploration kit"? Add it to the cart!

Although spur-of-the-moment sprees aren't unusual for the Christmas shopping period, the impulse buy has also been one of the defining financial behaviours of 2020. Ever since the UK entered its first national lockdown in March last year, pandemic puppies, entertainment subscriptions and even goldfish have entered our lives as people seek reassuring pick-me-ups amid the hardships of the pandemic. And we've gone on a chocolate binge apparently, spending millions more than usual. According to Aviva, 36% of us have become bigger spenders during lockdown.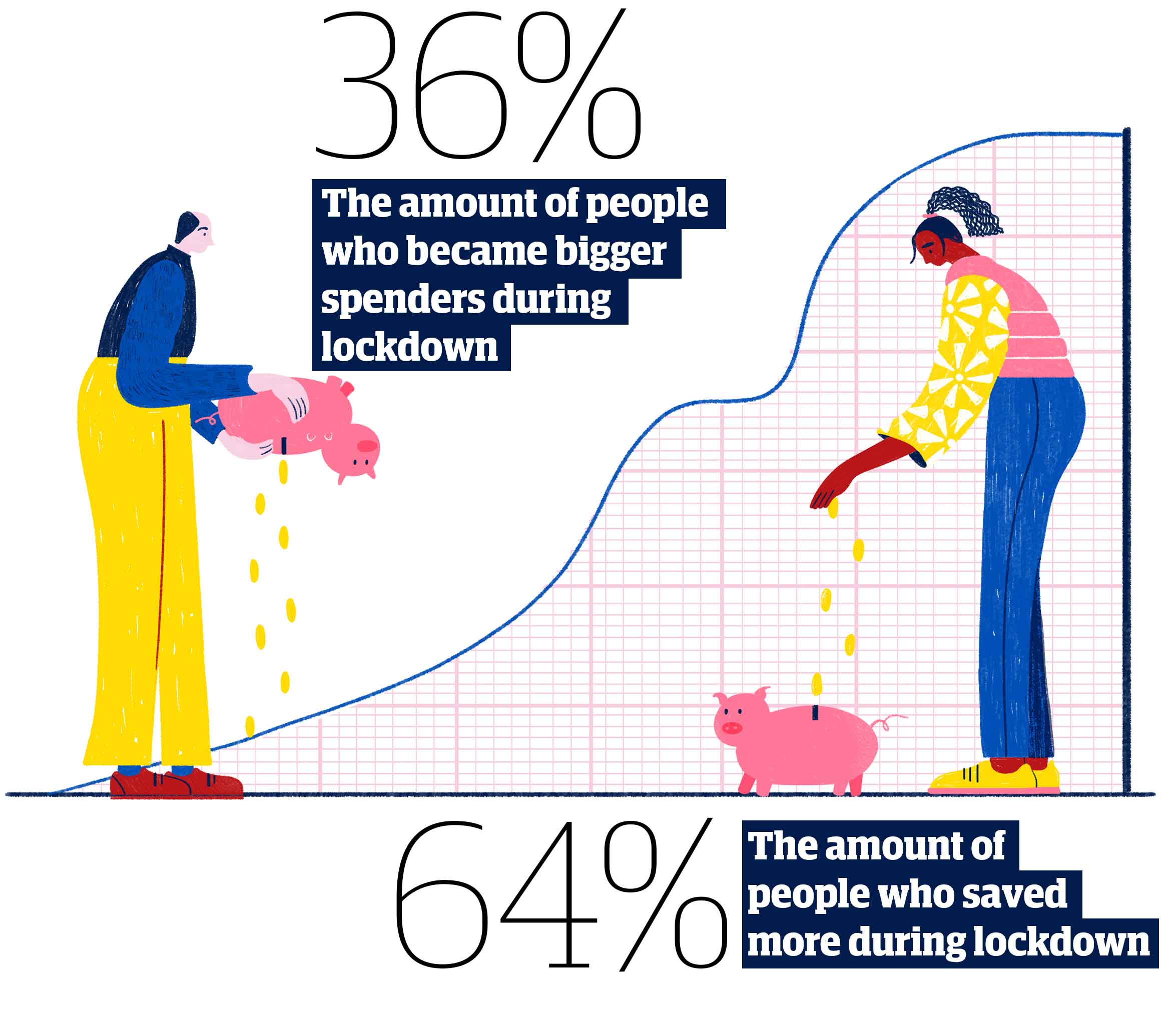 "Spending on trivial expenditures such as buying coffee, snacks or even quirkier items definitely adds up," says Alistair McQueen, head of savings and retirement at Aviva. "Of course, it's important to have fun and buy a coffee if you want one. But it's worth spending with your eyes open, and realising it could make a massive difference to your long-term future if you cut back and saved the money instead."
If we're spending more impulsively, it's because we also have more disposable income to play with. The things we'd usually splurge on BC (before Covid) — think mini-breaks to Bratislava, £9-a-day lunches or pound-hoovering commutes — have been unavailable because everything's been shut or cancelled. As such, nearly two-thirds of us (64%) have squirreled away a larger nest-egg than normal, with Aviva finding that the typical UK household spent 29% less in lockdown than we did before the pandemic (an average saving of £171 a week).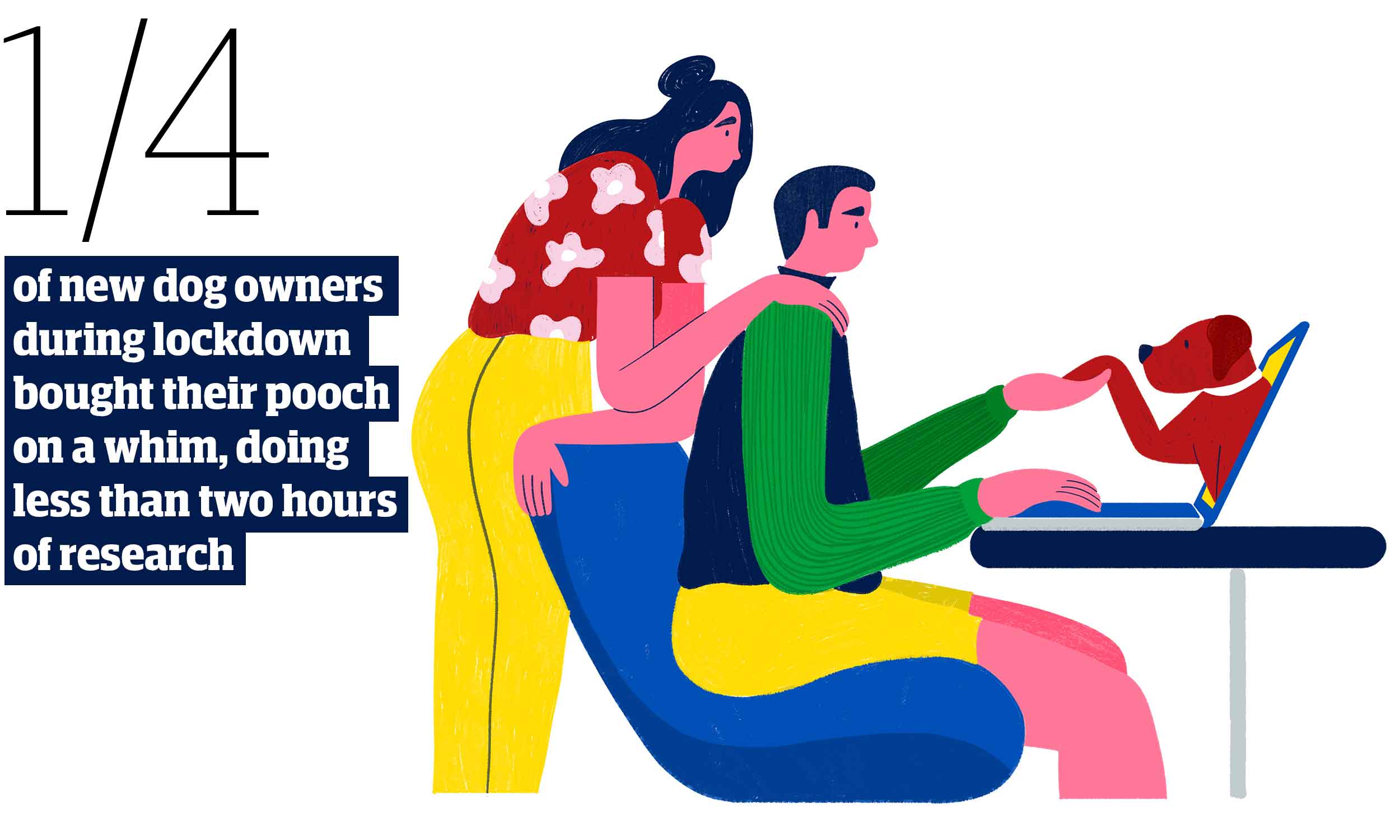 It's a phenomenon that McQueen calls "enforced savings", noting that "the shops, pubs and travel that previously made up disposable expenditure have been shut, forcing people into a saving situation".
It isn't just our new cooped-up lifestyles that are prompting us to curb our spending; people are also saving to help buffer their finances against any future recessions or other shocks.
"We're surrounded by headlines of economic hard times ahead, which has resulted in precautionary saving and people instinctively battening down hatches," says McQueen. "They're adopting a prudent nature as the world faces uncertainty."
A little prudence now can make a big difference to our future financial health. In 2015, Aviva calculated that the average individual spent £948 a year on "invisible" buys, such as coffees, lunches and treats. If a 20-year-old started investing this amount annually today in, say, a pension pot, that could generate something like £159,000 for their retirement.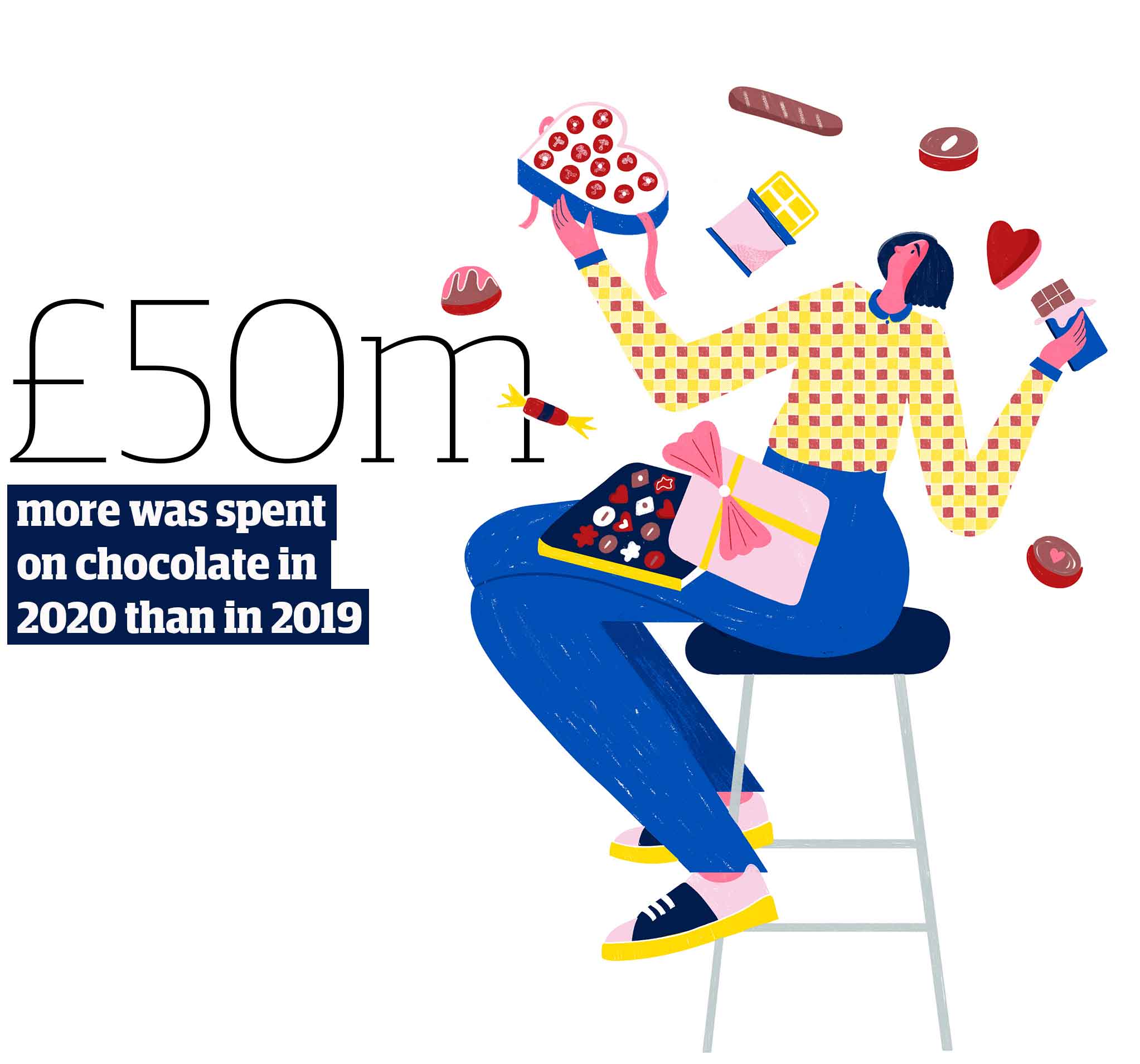 Some might argue that impulse buys are an act of comfort-buying: an emotional fix to help soften the gloom and anxiety many of us are experiencing right now. They also deliver dopamine — the brain's feelgood chemical. This is what makes us constantly refresh our Instagram feeds or feel the urge to "add-to-basket" on online retail sites. "The act of going to our phones and impulse buying are similar: they're short-term, immediate hits," says McQueen. "The internet is a powerful means of impulsive shopping. It's right in front of us, so you suddenly find yourself buying something you never knew existed five minutes earlier."
For all the instant thrill they provide, our off-the-cuff buys don't necessarily bring happiness: over the summer, Barclaycard Payments research found people had been buying items as random as a cardboard cutout of Mr Bean, a piece of the moon, a horse-hair T-shirt and an inflatable pub.
Unfortunately, not everybody has managed to save during this period. Furloughing, redundancies, a loss in income or salary, plus an increase in household expenses due to more family members staying at home (12% say their adult children have become more financially dependent on them as a result of coronavirus) have all contributed to mental health issues. Recent Aviva research has found that almost one-third of 45-54-year-olds said they are concerned that the financial strain of the pandemic is negatively impacting their mental health, while 38% are having trouble sleeping because of financial woes.

The growth in online shopping may have exacerbated this: the Money and Mental Health Policy Institute recently found that shopping online is pushing some with mental health problems into debt because of the personalisation, algorithmic nudges and "buy now, pay later" options of e-commerce sites.
"It's easy to slip into a situation that's out of control and have debt build up," says McQueen. "The first step is to recognise there's a problem, before seeking some support. The good news is that today there's more help than ever, with organisations such as Money Advice Service offering free advice on savings, budgeting and debt.
"Also, don't think that it's only you who doesn't understand financial issues. Try to take some comfort from the fact most people in the UK feel exactly the same."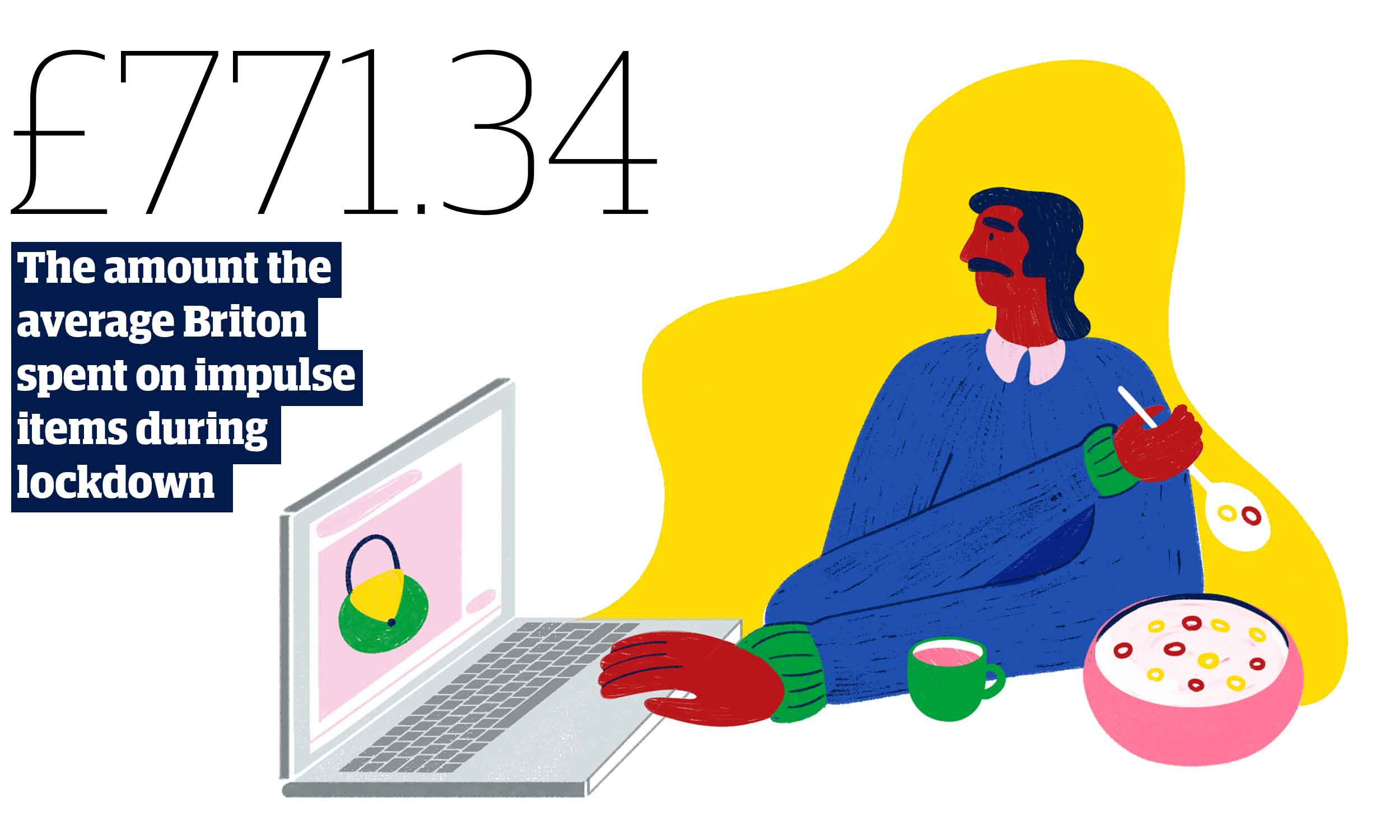 Although smartphones might be responsible for some of our more reckless spending, they could also help combat the UK's notoriously poor financial literacy (our understanding of monetary tasks is among the lowest in the developing world, according to a UCL/University of Cambridge study).
As it happens, Aviva has seen more people managing their pensions or investments online during lockdown; and households repaid £7.4bn of consumer credit during the first national lockdown, according to the Bank of England. "One of the reasons we've got such low levels of financial literacy is that we haven't encouraged people to take control of their money — in the past either employers or the state did it for you," says McQueen. "Lockdown has accelerated people's adoption of digital technology, and forced companies to up their game. It's now much easier for people to do it themselves."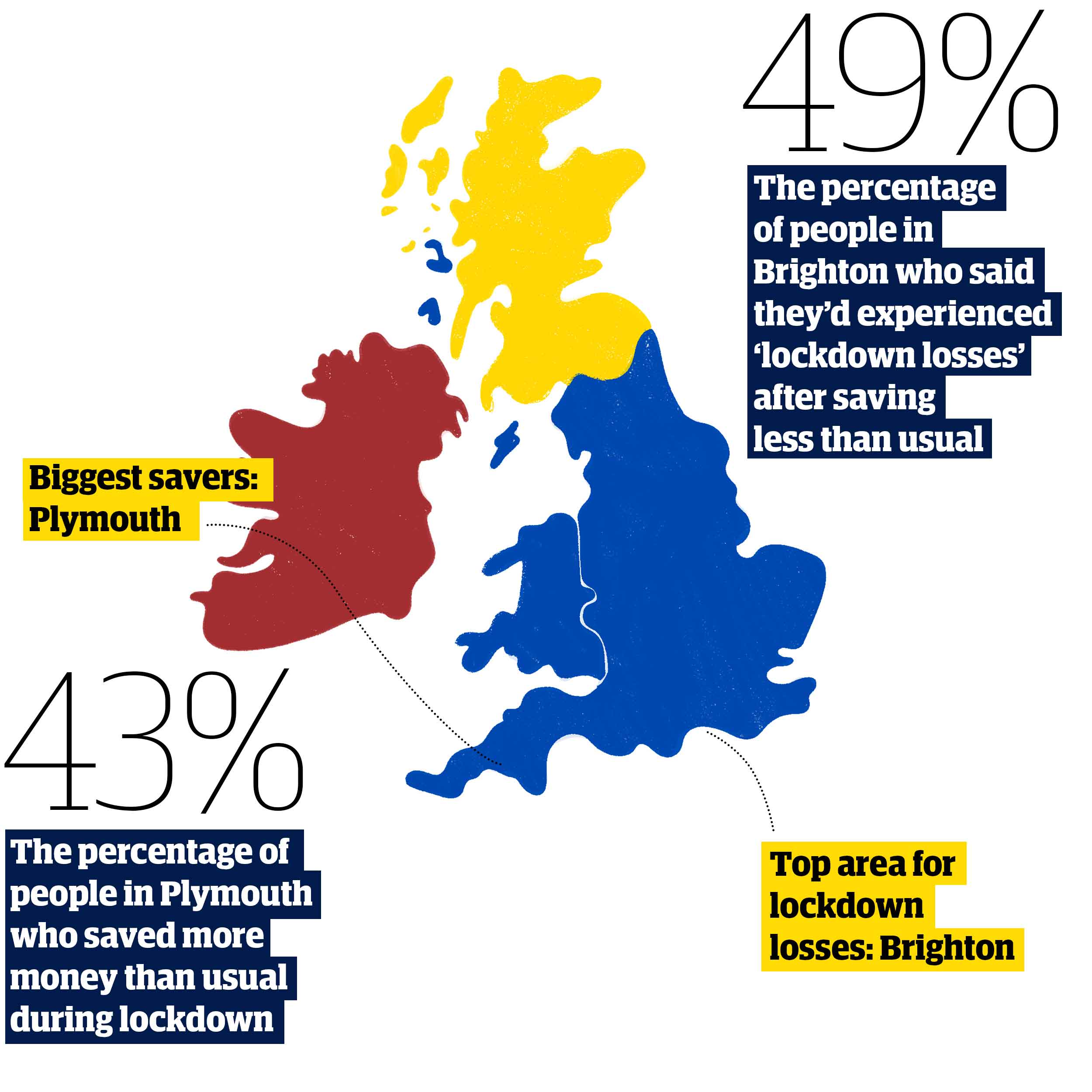 "Our spending habits and incomes changed radically last year," he adds. "But if you get a spare moment to sit down and revise your budgets, such as working out how much money is coming in and whether you are spending on compulsive purchases, you'll be in a much better place to ride any waves that come up in 2021."
Find out how to harness your money superpower with tips, tricks, and information on managing money in today's ever-changing world. Read more here.
The views expressed in this article do not constitute financial advice. The value of investments may go down as well as up and you may not get back the amount you invested.
This article was originally published on theguardian.com as part of the Aviva and Guardian Labs 'Be a money hero' campaign.