By Holly Mackay, founder of financial advice website Boring Money.
Saving money and the planet, one share at a time
You don't have to be an eco-warrior to fight for the future of the planet. In fact it's as simple as backing the companies you believe in and hoping the profits come in. So why aren't more of us investing ethically? Here, 3 inspiring women investors share their successes and tips on how you can get started.
It's striking that in an age where gender equality is a hot topic, the world of investing remains largely ignored. While more than a third of men (35%) have investments, under a quarter of women (23%) do. Without nest eggs to fall back on, and only a smattering of 'risk-free' cash savings that don't typically keep up with the cost of living, this doesn't bode well for future generations of retirees.
But increasing numbers of women are bucking the trend  and taking their financial futures into their own hands – what's perhaps even more interesting is how they're doing it. While men tend to invest bigger amounts into shares of the global giants – according to research by financial advice website Boring Money – women are more interested in having a positive impact, looking at social returns as well as financial ones. Compared to 25% of men who cite ethics as important to their investments, 33% of women see it as a priority.  
This isn't just a rose-tinted stance on 'doing the right thing.' There's an emerging belief that long-term sustainable businesses will be a better financial bet too.
Brigitte Small, finance consultant and nature lover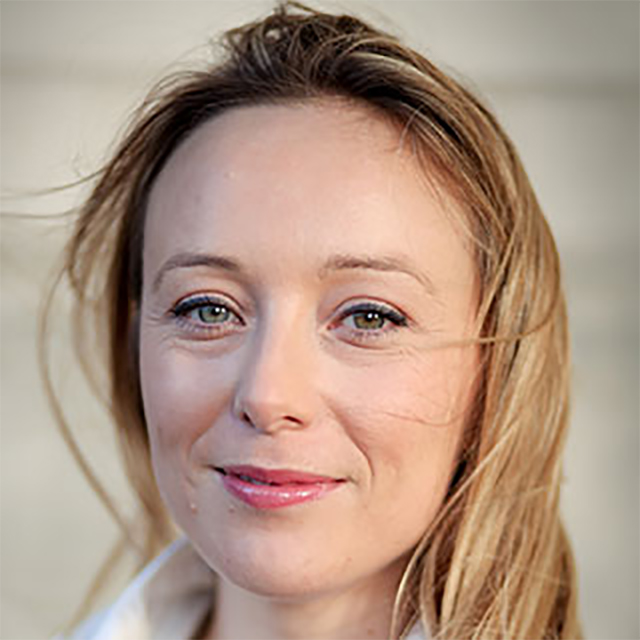 With one foot in the world of finance and the other trekking through nature, Brigitte brings two worlds together on a daily basis. And although she believes "humans are meant to live in harmony with nature", her reasons for investing ethically and sustainably are far more rational than ideological.
"Mine's not really a moral argument. I think that's a really difficult one to make, but I think on a social level it's very clear that we need to change a lot of things.
"The world doesn't have infinite resources, as is often assumed in financial models, and this changes everything about the decisions we make. 
"We're now entering a phase where growth is slower. In the past, if we look at our parents' generation for instance, they were able to put money into a pension and it would grow quite well over time into multiples of itself. 
"But general long-term growth projections for shares are now lower than they've historically been. If we think about young people today, the outlook in terms of financial security is, I think, absolutely terrifying. So I'm interested in ways we can connect young people's finances more directly to sustainable impact. If your investment manager isn't mindful of and investing in line with that then they aren't going to make the right choices for you or the planet.
"Humans are amazingly resilient and ingenious, so as long as we manage to set the goal for ourselves and say that's what we want to do, I believe we can get there. If you're investing and not thinking about it, you're going to miss out."
Hannah Sloggett, ex-council planner and regeneration hero
Whereas Brigitte's position at the business end of finance means she can look at the industry on a global scale, Hannah and her business partner Wendy bring ethical investing down to street level –  Union Street to be precise, where their local regeneration project has rallied a community of investors – including many first-timers – to improve their local area. With investments from as little as £5 a month to as much as £5,000 lump sums, they're turning Plymouth's empty buildings into sustainable businesses.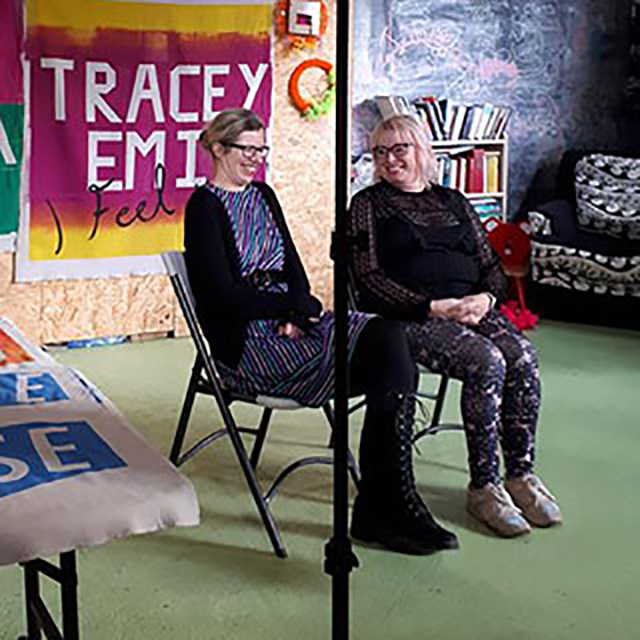 "We're two bright, colourful women not fitting the profile of people who usually offer shares. People in the business community were saying you need to put on grey suit but we said no, we're going to be really authentic," says Hannah.
She continues, "Through the process of finding investors we realised our real market, as well as local supporters, were investors around the country looking for ethical opportunities. They didn't meet us, they just paid online and loved co-ops. Lots of them were people approaching retirement and quite risk-averse, with money sitting in bank accounts that they needed to keep accessible. They were only getting 1% interest, so they could easily put in some money and get involved. 
"Most of the people who came in were women, who wanted to invest in things they can connect with. Generally it was people who were new to investment.
"What's important is to think about what your interests and passions are and how an investment could help with that. Because there's something about being genuinely interested in what you invest in to make it a more rewarding experience." 
Jane Ripley, science teacher and mum
Our third and final inspiring investor has been backing ethical investments for years. Like Brigitte, she thinks that endless growth in the same old mould just isn't realistic, so sustainability is top of her list. And like Hannah, she loves to see that her money is making a real difference to real people. 
"As a student I didn't have much in my pocket but there were a lot of boycotts – Nestlé and the baby milk thing in South Africa – so it was quite evident that, when you put your small amount of money with everyone else's, we can make a big difference. And my mum was a nuclear protestor, so I was brought up to look at things differently, take an outsider's view and be happy to stand up for what you thought," says Jane. 
 "At first I suppose I was on the first of 3 investment tiers – the ethical tier – avoiding companies like armaments and animal testing and fossil fuels. As time went on I realised there were more tiers to it. The next one was sustainable, where you're not necessarily avoiding companies but, you're going for kind of benign ones that have decent human rights. In the last few years I moved onto the impact investing tier and started going for things like crowdfunding and solar projects.
"There's a company I invest in now that helps people who can't afford to buy their own solar panels. I've invested in 2 companies like this which have done really well. But it's risky because you've got 2 emerging markets – renewable energy and developing countries – so you're taking a double risk. I think it's worth it because you're investing in your own future as well as theirs and I quite like that feeling.
"I lived through that whole 'me first' 90s generation and 25 years of individualism. And I think it's nice to feel that you've got a common purpose and you're rebelling against that selfishness. Certainly, once I became a mum I realised I don't want to leave a planet to my children that they're going to have to deal with." 
How to start your ethical portfolio

Inspired by Brigitte, Hannah and Jane's stories? Then follow their lead and start your own ethical investment portfolio.
Brigitte says:
"The first thing is to not be afraid of investing. It's never too late to look into investing for yourself and it's really important. Also, I think women could share much more with their friends about what they're doing and influence one another." 
Hannah says:
"Just start! Start small and see what happens. A couple of people who started with us are now looking at other opportunities. Start small and manage the risk around that. Feel comfortable."
Jane says:
"Do your own research first. I would look at an investment article and if they've given any tips for funds or bonds, I would stick that company into Google alongside 'pollution incidences' or 'court cases'. That being said, I wouldn't hold a court case 10 years ago against a company that's made efforts to green up since."
The value of your investment can go up as well as down and you could get back less than you have invested.
Find out about investing ethically with Wealthify.
Managing your money
It's never too late to turn your finances around. Check out our articles and interviews to help you manage your finances this year.
Find out how the gender divide really affects your bank balance, meet the savvy women who are investing ethically, discover the money resolutions you'll want to keep and read our investing tips from the pros.