Mid 40 and 50s are losing sleep over their finances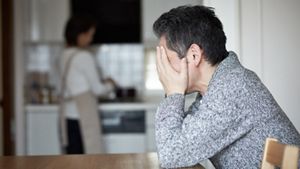 With so much up in the air at the moment, it's no surprise that money worries and niggling thoughts about retirement are keeping people up at night.
By Monique Crockett, Aviva Financial Advice 
Recession. Boom and bust. Political uncertainty. You'll be very lucky if these haven't impacted your finances in some way. And now there's the pandemic to worry about too. If all this is getting to you, don't worry – you're not alone. 

Our research found that two in five of us (38%) are having trouble sleeping because of financial worries. And over half of those (55%) aged between 45 and 54 agreed that they're more worried about their financial situation than ever before. 
The future's playing on their mind 
Around age 45, people may start to think about how they'll be able to fund their retirement. By this 'mid-career' time in life, your earning power and career might be just warming up. You have a better idea of what you can do – and how much you can earn and put aside each month.  
When you take a closer look at today's 45-year olds, you'll see their experiences – the challenges their generation faced – impacted their finances in a different way to today's 55-year olds. Yet the end result is the same – both age groups are worrying about money and how this may impact their retirement ambitions. 
Every decade has faced some sort of financial hurdle
It's important to remember that each person's pension history is unique – a 45-year old's pension portfolio will differ from someone 10 years older, partly because they have lived through different times.     
Let's look at the 45-year olds 
Today's 45-year olds were born into runaway inflation and industrial strife, so faced financial hardship from a young age. However, as the years went on, they benefited from better job opportunities than people born in the previous decade and home buying was eventually easier for them, thanks to the crash in house prices. They also managed to swerve student tuition fees, which didn't start until the late 1990s. 
Given these circumstances, they may have managed to build up healthy pension pots based on personal and workplace pension schemes. 
And now the 55-year olds 
In contrast, today's 55-year olds would have started working in the 1980s – a time of high unemployment, with a huge shift from manufacturing to service industries. 
Not only was it a struggle for them to find work – they faced a huge housing price slump too. This left many with mortgages bigger than the market value of their homes. 
But luckily for them, they were more likely to be included in the generous defined benefit or 'final salary' pension schemes. See more about what these pensions mean. 
So both of these groups faced different financial highs and lows over the years, yet money worries are still keeping them up at night. And the financial burdens that come with COVID-19 certainly haven't helped this. 
Taking control of your financial future might help you sleep better
With so many aspects of our lives out of our control, getting tailored advice from a pensions expert might help ease some of the nagging worries you have going round in your mind.  
Taking some time out to understand the money you could potentially bring in from your pension plans for retirement or semi-retirement could help ease the pressure, give you financial security – and even bring on some precious sleep.
Pensions can be complicated, particularly for those aged between 45 and 55. By speaking to our team of expert advisers, you'll be able to get the best financial outcome and confidently make plans for your money in the future. The best part is there's no charge for your first meeting and no obligation to work with us. We can give you the expert support you need.
The less time you spend worrying about your finances, the more time you can spend doing the things that make you happy. 
So if you're interested in getting some bespoke advice on your retirement plans, speak to our team. You don't even need to have all your pensions with us. And just so you know, Aviva's financial advisers can only recommend Aviva products