An expert answers eight popular equity release questions
Choosing to release money from your home is a big decision. So it's inevitable that you may have lots of questions around the topic – questions that others before you would have asked too. These answers should clear a few things up for you.
By Beverley Ager, DipPFS (MP&ER), Equity Release Financial Adviser at Aviva

People have all sorts of questions about equity release – and it's no surprise.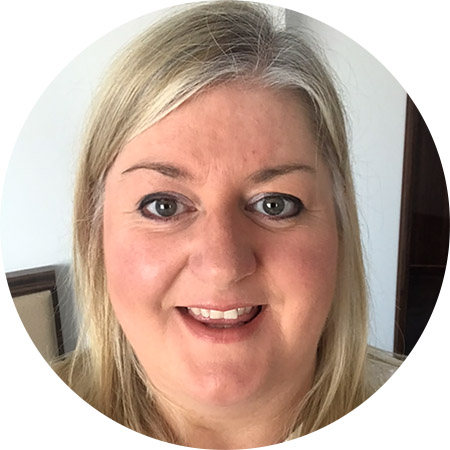 The type of equity release we offer is a lifetime mortgage – it's a long-term loan that's secured against your home. It's usually repaid when you (and your partner, for joint lifetime mortgages) die or go into long-term care. To take out a lifetime mortgage with us, you need to be over 55 and a UK homeowner. There are other terms and conditions involved too. 
Taking out a lifetime mortgage can affect lots of things - how much money you can leave behind for your loved ones, whether you can move home, as well as many other things. To help you with any umms and ahhs that might be going through your mind, we've answered the questions we hear most. 
1. Is equity release a good idea?
Equity release is a good idea for the right people, but it's not for everyone. When giving advice, I'll always explore alternative options to make sure that equity release is appropriate – which is what any adviser you speak to should do. 
I've seen customers take equity for many reasons. Often, it's to make the most out of their later life – more holidays, new cars or gifts to family. For others, it's because they've run out of savings or are facing financial difficulties and considering it as an option.
It can be as basic a need as changing a bathroom into a shower room, so that they can carry on living in their home comfortably for as long as possible. There's no right or wrong reason to take it out. It's just a case of making sure that it's the best option for you. This is why we don't offer equity release until we've covered every alternative. 
People often ask 'is it a last resort'? No, it's a perfectly good option, but we want to make sure that we've looked at every alternative, including bank loans and other types of lending. We'd rather keep costs down where possible and because of the nature of the compounding interest (which we'll go into a little later), it can be a more expensive product.
Getting the wider family involved in financial decisions like this is important. Your family might find that they can afford to support you financially instead, so you don't have to take equity release. And it's also so they'll understand what their future is going to look like from an inheritance point of view – that's because dipping into the property's value will reduce how much money you can leave behind for your loved ones. 
We do offer an inheritance guarantee which allows you to set aside a percentage of your home's value for your loved ones. But because your loan amount will be based on the part of your home's value that's not guaranteed, choosing an inheritance guarantee will lower how much you can borrow.   
2. How much equity can I release from my home? 
You can use our equity release calculator to get an idea of how much you can borrow. You must own your home to take equity release and then it depends on your age, health and the value of your property. Depending on the provider you go with, they may also look at other factors, such as your property's location. 
3. How does interest work with a lifetime mortgage?
A lifetime mortgage can be expensive – interest is added yearly to your initial loan amount and any interest already added. It's known as compound interest. It can be offset if house prices continue to rise, but there's a risk. If house price inflation continues, it helps to offset the interest, but it's important to realise that there are no guarantees. 
Our lifetime mortgage comes with a no negative equity guarantee. That means we'll never ask you, your loved ones, or your estate, to pay back more than your home can be sold for, as long as it's sold for the best price reasonably possible.
The loan and interest are usually repaid from the sale of your home, when you (and your partner for joint lifetime mortgages) die or need to go into long-term care.
4. Should I downsize or choose equity release? 
There are many alternatives to equity release, it depends on what's right for you. Many of our customers have been in their homes for a number of years – that often means decades of happy memories and good neighbours, so downsizing doesn't feel as appealing. 
Other options might be to get a lodger, to tap into savings, investments or maturing policies. This is why it's important to speak to a financial adviser about your decision – it's their job to help you look at all your options. 
5. How can I take the money out?
Depending on who your provider is, you may be able to choose to release equity as a lump sum or you can choose a smaller lump sum and set up a cash reserve to draw from when you wish. This second option is known as drawing down equity. 
With our lifetime mortgage, the initial lump sum would go directly to you, via your solicitor, to spend straightaway. The rest of the money sits in a reserve until you're ready to take it. It doesn't build up any interest until you take it out of the reserve. 
 6. Can I make payments towards the mortgage? 
This all depends on the provider you go with and their terms and conditions. 
With our lifetime mortgage, you can make voluntary repayments of up to 10% of the original value of your loan each year, without any extra charges. This also applies to any additional borrowing that you make. 
7. Will taking equity release affect my means-tested benefits?
Yes, it's a possibility if the money sits in a bank account once it's released. Most customers who take equity release while on means-tested benefits do it with a view to spending it, so it wouldn't affect means-tested benefits. If you're worried, we'd recommend speaking to your local authority. 
Just so you know, if you take out a lifetime mortgage, this may affect your tax position. 
8. Why do I need to take advice? I know what I want. 
An adviser will talk about what's best for you and any alternative choices you may have. Speaking to an expert will mean that you get the right product and understand exactly what it means for you. They'll make sure that you're able to make a fully informed decision. Also, in taking advice, you'll be protected if you've been advised incorrectly.
I've seen instances where speaking to an adviser has dramatically improved the outcome of a customer's finances. Not necessarily through equity release – sometimes it's the realisation that they have entitlement to benefits, because advisers check all of that too. 
You'll also need an independent legal adviser for any initial borrowing. With a lifetime mortgage, the money you borrow is secured against your property. You can find an equity release solicitor through the Equity Release Council or you can use your own legal representation.
Just so you know, there'll be fees and charges for you to pay as you go through the process.