How to recession-proof your life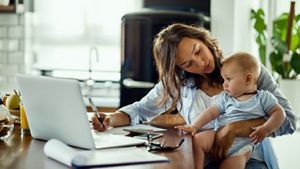 With so much in flux – from the pandemic to recession – how can we strengthen our finances so we're as prepared as possible for what's to come?
By Joy Persaud 
While there are no guarantees as to what will happen to our economy, careful planning and prioritisation can help to lessen worries. Here are some ways to help you keep control of your finances:
Act now
Paul Green, CEO and founder of Over50sMoney says "Families should look at their budget now, making sure their finances are as strong as possible for when the storms start to hit. If you're younger than 50, this might mean you're looking at the possibility of losing your job, supporting your family and tackling other financial hurdles."
Those who are retired or nearing retirement need to make their money work as hard as possible, he adds, particularly as the pandemic has hit the stock market, meaning pension income will be lower – as will savings rates.
Laura Stewart-Smith, Head of Workplace Savings and Retirement at Aviva, agrees. She says "By looking at areas of spending, you might find ways that you can reduce your outgoings – perhaps by cutting back on services you don't use or changing service provider. If you're expecting to struggle financially in the next few weeks or months, do it sooner rather than later."
Tackle debt first
If you owe money on credit cards or have an outstanding loan, it usually makes sense to pay off the debt that charges the highest rate of interest first, says Stewart-Smith. 
"It's rarely in your interest to be saving if you have debt building interest. If you're worried about debt there are a number of organisations and charities available that can help. A first step would be to talk to the companies that are involved to see what help they may be able to give."
If you're struggling with debt, consider contacting National Debtline or Citizens Advice, which offer impartial, free advice.   
Look for better deals 
Pay less for the same things, urges Green. "For services like gas and electricity, phone, broadband, car insurance, and home insurance, try using a price comparison service and switch to a cheaper deal. Now is the very best time to do it."
Try swapping to cheaper options such as own-label products rather than more expensive brands, he adds. Buying in bulk is often cheaper than repeatedly buying products regularly in smaller amounts.
Also, he adds: "Reduce the number of times you eat out or get takeaways, and drink less alcohol each week."
Emergency savings
"Saving isn't always the easiest thing but your first savings goal might be to have some money set aside for emergencies – this will allow you to handle unexpected bills and events without leaving you in debt," says Stewart-Smith. Learn why having emergency savings is important and how to start.
Stewart-Smith recommends trying to get three months' worth of expenses together and putting it into an easy or instant access account. The simplest way to do this is by saving what you can afford on a monthly basis. 
You could also use your ISA allowance – some are easy access, so you'll be able to withdraw money when you need it.
Get organised
Green suggests thinking about how you work best when it comes to keeping records. "Find all the documents that'll help – like bank and store card statements," he says. "Look through a minimum of the last three months to form a solid view. If you have time, look through the whole year."
He recommends putting your typical spending into the following categories: 
Home/accommodation (mortgage or rent, council tax)
Utilities (gas and electricity, phone, broadband, water)
Insurance (car, home, life, pets)
Transport (car, fuel, train tickets)
Food and groceries
Clothes
Holidays
Entertainment / socialising (trips to pubs, restaurants, cinemas, gym and so on)
Savings
Any other categories that reflect your spending patterns
Round up your spending to the next £5 to give you a little bit of wiggle room when you come to a new budget, says Green.
"For big lumpy expenditure – like holidays or annual insurance payments – look back at your statements over a longer period of time and make sure you don't miss anything. Divide annual numbers into a monthly amount and round up again to the nearest £5."
List how much you have coming in
This is easier than working out what you're spending as most of us have fewer sources of income than types of spending, says Green. Note down things like salary, bonus payments, pension incomes, property incomes, dividend payments and interest on savings.
Agree a budget
Unless you live alone, do this with your partner and possibly other household members, says Green. "There's no point in trying to cut back spending drastically in one area if the rest of your household doesn't agree."
Ideally make your goals 'SMART': Specific Measurable Achievable Realistic Time-based.
So something like pay off £10,000 credit card debt by April 2022 or avoid using the credit card until it's paid off. 
"Once you're clear about your goal," says Green, "you can use this to keep focused and to stick to your new budget."
Review monthly
A budget will only work if you keep an eye on your outgoings, so make sure that you don't become lax, warns Green. 
"You may need to be extra disciplined to rein in any unnecessary spending that breaks the budget and will stop you from reaching your goals."
If you're not hitting your targets, Green says it's best to be honest with yourself. "If the budget really is too tight you should revisit it," says Green. "Otherwise make sure you justify every bit you spend until you're confident your spending habits have changed."
Think pension
"If you have any spare money at the end of the month you might want to think seriously about any workplace savings pensions that are available to you," says Stewart-Smith. You could also think about setting up your own self-invested pension too.
"At some point, you're likely to want to stop working, or at least reduce the amount you work, and workplace pensions can be a great way of supporting you at this time. Pensions can be a tax-efficient way to save for your retirement – plus workplace pensions come with the added benefit of your employer giving you a helping hand too."
The value of your investments can go down as well as up and you may get back less than has been paid in.