Starting over: surviving divorce, debt and disruption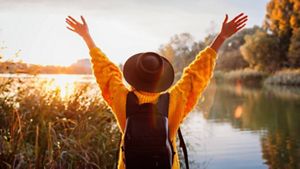 Real life is complicated and when the unexpected happens it can be tough to see a way out. We speak to two people who have navigated separation, the loss of their home, and money troubles – showing that it's not only possible to survive life's curveballs but thrive from them.
By Sarah Lewis
"As far as I was concerned, her debt was my debt"
Electrician and father of one Jamie McDonnell, 46, was left with debts of more than £30,000 after divorce.
"I'm not the type of person who would easily get into debt, but now understand that sometimes people's circumstances mean they have no choice.
Before I met my first wife, I had around £25,000 in savings. Not bad at 26-years-old. She wanted a big wedding, so I paid for it, using up almost all of them.
Just before we got married, I found out she had a £25,000 loan that she was paying around 17-20% APR on because of poor credit. We were getting married, and as far as I was concerned her debt was my debt. I moved the debt to a different lender with a better interest rate, under my name. I also moved the money in my personal account to a joint one so she could access it. This was perhaps a mistake.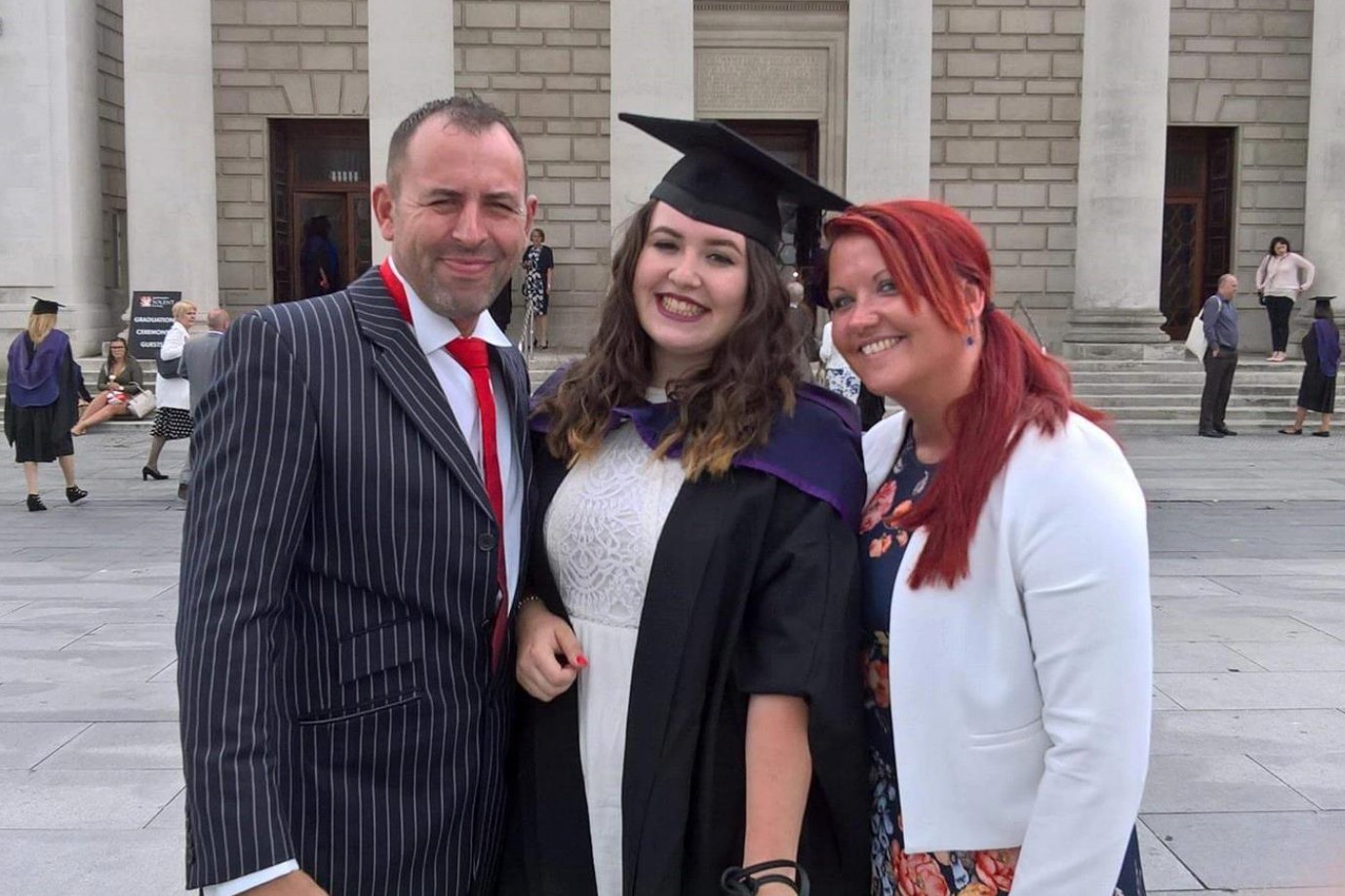 My ex-wife wanted a bigger house, so we bought one. The repayments were a lot at £1,313 a month. I also paid child maintenance for my daughter, Amy [from a previous relationship], who wasn't living with me at the time.
Until debt do us part
Within months I'd gone from having £25,000 savings to having none, a loan and a huge mortgage. Then we separated. 
It was her decision and it was actually a very amicable split, leaving me with the mortgage and loan. She had originally agreed to pay the loan – but, of course, she didn't. I ended up giving her even more money.
Even though I switched the mortgage to interest-only, my wages alone were not enough to cover everything. I didn't have anyone to go to for help so started using credit cards while waiting for the house to sell. At first, it was for essentials like food but then it was easy to use them for other things. Little bit by little bit. You get a monthly statement, but you don't have to open it. It creeps up on you.
It took the best part of a year to sell the house and I got nothing out of the sale. Maybe around £250. By now I owed around £8,000 on credit cards as well as most of the original £25,000 loan.
Two years of struggle
I moved into a cheap bedsit and started to pay off my credit cards one by one, but the monthly payments were annihilating me. I got rid of my TV package and didn't go out at all. It was two years of real struggle. There was one Christmas when I had to buy my daughter the games console she wanted second-hand. The disappointment in her face killed me.
I met my current wife, Clare, during this time and what a wonderful woman she is. Clare and I split our money from the beginning and, once I managed to pay off my credit cards, started saving.
You get a monthly statement, but you don't have to open it. It creeps up on you.
By 2015 we could afford to put the deposit on a house. We've carried on saving and will have enough to move to Lanzarote in the next few years. When Clare and I got married, our wedding cost less than £1,000 – but it was a better wedding, a truer one. I'm the happiest man in the world now with an amazing wife and daughter.
I've always felt everything should be honest and open. I know people who have huge debts and their partners have no idea. My advice is not to pretend the debt isn't there, and to speak to people about it."
"Not once have I regretted leaving"
Lucy, 46, a front-of-house school secretary, escaped an unhappy marriage to start over in a new area with her children.
"I'm evidence than something positive can come out of a horrendous situation.
Nine years ago I finally did it. I'd tried to leave a few years earlier but the thought of my two girls, then aged three and five, spending every other weekend away from me was too painful. Looking back, I was selfish, thinking too much about my own feelings. So I stayed in a bad marriage longer than I should. 
It was Christmas Eve 2010 when I couldn't take any more and told him I was leaving. He agreed to move out of the family home in Bradford, but then came back and wouldn't go. I needed to get away but had no home and no income. I hadn't worked for six years as we'd both decided I'd stay home while the children were small.
New city, job and home
I applied for jobs in York, where I had friends, and found a term-time job in a school. I also got the girls into a primary school there, but no house!
For the first month I was commuting from Bradford to York every day, which meant getting the girls up at 5 am to go to their new school, then driving to my new job for 8 am. It felt awful but then I finally got keys to a rental house.
Renting has been tricky. We've moved six times since I left as the rentals keep going up for sale. That's not been fun, not feeling settled and finding deposits. I've been turned down for a house for being a single mother. At one point I was sleeping on friends' sofas. But not once have I regretted leaving.
Looking back, I should have planned better instead of just leaving. I had no idea what I was doing. I was so desperate to get the process over with I signed away any profits from the family house and received a very small settlement. But I had my children with me, that's what I always wanted, and I got us all away from a stressful and miserable existence.
My ex-husband did have the kids every other weekend at first but hardly sees them now. At one time he didn't see them for over a year. It brought tears to my eyes when they were waiting for daddy to collect them one weekend and I had to tell them he wasn't coming. It's happened more than once and has permanently damaged their relationship with him.
At one point I was sleeping on friends' sofas. But not once have I regretted leaving.
They've settled in York, but it's taken a long time. My eldest daughter really struggled at first. 
My advice to anyone thinking of leaving a marriage is to really plan before you do it. Take it slow. My self-esteem was low, I had zero confidence, and I just kept pushing forwards too fast. I also made the mistake of asking my girls' permission for everything rather than just telling them. They were too young, and it put pressure on them. 
No regrets
Although my future is still wobbly because I rent, I'm in a much better position mentally now.
I feel so lucky as if I had not done what I did then I would not live in a beautiful part of the country or have such amazing friends. This experience has made me realise what friends are all about! I love my job and the girls are thriving in a fantastic school. I'm determined to settle here long-term and will fight to do so. 
It's been a truly mind-blowing and crazy experience, leaving me stronger and more resilient. My girls make me proud daily and I think the experience we went through has been truly positive for us all."
Starting over?
Get expert advice before making a big decision like ending a marriage or leaving your home. A family law solicitor can tell you what you may be entitled to
If you are in danger, contact the police or women's refuge
Once you've separated, update your will and don't forget your life insurance and pension beneficiary. If you're an Aviva customer, you can update them here
Look after your mental health. If you're struggling, visit your GP. Speaking to a therapist or friends can help
Read our article on living alone and loving it
In debt?
If your income has changed or you're struggling to afford repayments, speak to your bank and insurers to see if you can temporarily freeze payments. You may be able to switch your mortgage to an interest-only one
See what payments you can cancel. Many subscription-based services have no cancellation fee
If you're in a lot of debt, find out if you can consolidate or reduce the debt. If your situation is severe, you could consider bankruptcy
Read our article on why it's so easy to get into debt and how to get out of it