Does sustainable investing mean low returns?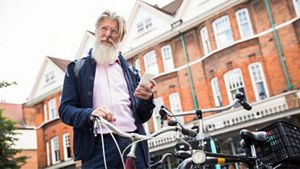 The choice as to where to put your funds is widening, but myths still abound, with many believing that sustainable investing means lower returns.
By Joy Persaud
With companies now striving to hit sustainability targets - Aviva, for instance, plans to become a net zero carbon emissions company by 2040 - you have to ask, what's the reality when it comes to putting your money into sustainable funds? And does it mean having to accept lower returns?
More demand, more opportunity 

It's all down to supply and demand, according to Daryl Dunnigan of Seed Financial Planning. He says 'Investing sustainably no longer requires a sacrifice of returns because consumer demand for sustainable products and solutions continues to gather pace.'
This momentum to be greener, he believes, will propel world leaders, company bosses and fund managers to deliver solutions that will meet this demand. 

'In turn, this will play a big part in driving the future economy and inevitably create investor opportunity across all asset classes. Portfolios, funds and companies that are ahead of the sustainability curve should reap the rewards for their investors.'

He adds that, as the world's population continues to grow and there's more demand for sustainability in areas such as energy, water and healthcare, fund managers will need to continue to develop new sustainable investment strategies that are in line with investors' values – while providing positive returns . 

Investments that mirror your values 

...fund managers will need to continue to develop new sustainable investment strategies that are in line with investors' values – while providing positive returns.
There are other benefits to be had by being mindful about where you invest. Jeannie Boyle, director at B Corporation EQ Investors, believes that investing sustainably forges a stronger connection between a person and their money. 
'I think this leads to better financial outcomes for the individual – their pension fund is no longer something abstract that sits outside of their values system, it's something they are actively engaged with,' she says.

But she cautions that choosing investments can be difficult and says it's vital to look at each company's own commitment to sustainability too. 

'Some investment management companies, such as Aviva, are serious in their commitments to running their own business sustainably,' she says. 'For other companies, this is simply a marketing opportunity. It can be hard to avoid the greenwash.'
While it's impossible to predict how any fund might perform long term, says David Hayman, campaign director at Make My Money Matter, backing well run, sustainable, environmentally conscious businesses can be a 'smart investment decision'. 

Boyle echoes this, saying that Environmental, Social and Governance (ESG) investing, broadly speaking, avoids companies with more unsustainable business operations. 

[Investors are] capturing possible financial growth opportunities perpetuated through positive public sentiment.
'Through doing so, investors are effectively decreasing the downside risks of their investments, but also capturing possible financial growth opportunities perpetuated through positive public sentiment,'  she says. 'Through investing in better-run companies, investors are also less exposed to potential scandals.'

Put your money where your planet is 

Another benefit of checking where your money is going is that you can be sure that you aren't unwittingly funding something you don't support. 
'This needs to change, so individuals have the power to align their money with their values,' says Hayman. 'By unlocking the power of sustainable investment and alerting investors to exactly what their money may be funding, savers can arm themselves with knowledge around how to make their money matter, and ultimately ensure the trillions of pounds invested on our behalf builds a better world.'

Net zero by 2050 is the benchmark 

In terms of planning, Hayman says investors who want to see their savings do good should make sure that their pension scheme is committed to being net zero by 2050 at the latest – including a halving of emissions by 2030. 
'This means that their money will gradually move away from funding the worst polluting industries in line with the Paris Climate Agreement, and move towards those invested in climate solutions,' he says. 

If you have a pension with Aviva, the investment and pension assets they control are already included in their 2040 Net Zero ambition.

Hayman acknowledges that bureaucracy can be a huge obstacle for savers who wish to move to a sustainable pension scheme or who want to encourage their provider to 'go green'. 

'Furthermore, the absence of clear and consistent metrics to measure the sustainability credentials of investment products makes it much harder for savers to tell green from brown, and feel confident that their money is having a positive impact,' says Hayman. 

Finally, sounding a note of caution, David Macdonald, founder of The Path, recommends checking what 'sustainable' investment means in practical terms. He says it's vital that investors consider the language that is being used. 

'To my mind, "sustainable investing" or "positive impact investment" means making investments in companies and funds whose products and services align with the United Nations' Sustainable Development Goals,' he says. 'Within this area, money is only being applied to investments contributing to causes that have a positive impact.' 

Whatever you decide, be mindful that, as with all investment decisions, you should seek reputable advice before making any changes to your portfolio, as situations can change. The value of your investments could go down as well as up and you may get back less than invested.