By Sarah Lewis
To celebrate Father's Day, we asked 8 successful people to share the best money lesson they learnt from their dad. 
The author
Money expert and author of Open Up: The Power About Talking About Money Alex Holder is grateful her father taught her to look beyond brand names.
"I grew up in Liverpool where having the right brand on your coat and even on your packed lunch crisps mattered. I know this sounds ridiculous now, but I remember as a 12-year-old feeling intense shame about not having the right trainers or car registration.
My dad was always patient with my teenage stresses about brand names but at the same time would explain to me about the capitalist machine at work. Even now he will still walk for an hour passing three premium supermarkets to get to a cheaper store, and I'm often inspired by him to look past all the brands trying to tell me my life will be better if only I bought their yoghurt, car or shoes."
The CEO
Sometimes tough love is the best kind, according to David Mills, CEO of business technology company Ricoh Europe.
He says, "The best money lesson I learnt from Dad was how to stand on my own two feet. When buying my first flat, I needed a little extra money for the deposit. I asked my dad. He said that if I can afford to buy a flat in London I should be able to raise my own deposit.
"At the time I could not quite believe it, but it was a great lesson. I had to go away and resolve the problem. I renegotiated the contract to be at a level of deposit I could afford."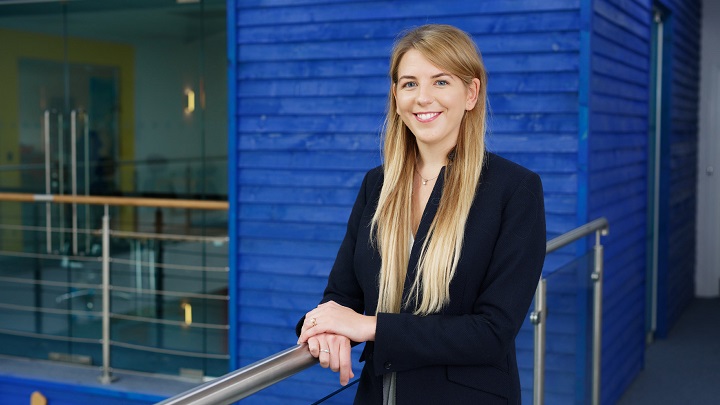 The investing pro
Michelle Pearce-Burke, co-founder of the Weathify investment platform, credits her father for teaching her the basics of investing.
"My dad taught me a lot about investing and gave me tips on how to mitigate risk," she says.
"He would always say: 'don't put all your eggs in one basket'. My 11-year-old self completely ignored this wise piece of advice and invested in a single biotech company. Needless to say, my first attempt at investing didn't end as well as I wished.
"If you're looking to invest, it's important to spread your money across investments and regions. By putting your eggs in different baskets, you're less likely to lose everything."
The financial advisor
Just as valuable is learning what not to do, as Julie Lord, Chief Executive of Magenta Financial Planning, explains.
She says, "My father was hopeless with money – overgenerous and a poor planner.
"At an early age I realised it was important to save my pocket money and wages from my waitressing job.
"I learnt 3 things:
1. To pay myself first. This means I put money in my savings before spending what was left over, rather than saving what I didn't spend (which is never a good strategy)
2. Save the pennies too. It doesn't matter how much we start saving when we are young – pennies in a jar soon add up. The most important thing is to develop a saving habit
3. Only buy things when you have the money. Dad was always in debt
because he bought things for us that he couldn't afford. This inevitably meant family stress."
The innovator
Joe Cohen, who founded Seatwave in 2006 and served as its CEO until 2013, has been on the receiving end of advice from 3 generations of his family.
"My grandfather used to tell me all the time, 'It's not a deal until the cheque clears', meaning a deal is not a deal until you have cash in the bank," he says.
"He was a very pragmatic, hard-nosed man who built up a multi-million dollar business by himself. He was not trusting to say the least.
"My brother told me to 'loan money to people who you don't want to hang around with. It's the cheapest way to get rid of them'. He has a point although I did once loan him money and he's still part of my life.
"My father once told me: 'when money's involved, people's true character is revealed.' I think he's right because you find out how much money matters to others and yourself.
"All this advice is rather negative but has served me pretty well."
The entrepreneur
Multiple business owner Jackie Robertson of www.knoydarthide.co.uk, luxury honeymoon accommodation on the Knoydart Peninsula, recalls how her father inspired her to take risks.
"Dad led by example," she says.
"The family engineering business was the pivot of our family life growing up, and when the occasion arose, we rolled up our sleeves and got stuck in at all hours from an early age. He taught me that you have to speculate to accumulate and risks are totally fine, so long as they're calculated.
"I think I was 10 when he sat me down and explained about having a buffer in business, 'a contingency fund', and I remember thinking back then if you're going to take some risks then I suppose that's not a bad plan."
The pensions expert
"When it comes to saving for my retirement, the best advice I was given by my dad was, bizarrely, 'don't follow my lead'," says Alistair McQueen, Aviva's Head of Savings and Retirement.
"My dad was typical of his generation: he had one job for life; enjoyed the rewards of a final salary pension scheme; and he benefited from the rising tide of house prices. He was also able to retire before his state pension age. So, my temptation to follow his lead was strong. But as we say in pensions, past performance is no guide to the future.
"Most of us today will have multiple jobs in our career, few will have final salary pensions and it's unlikely we'll see property prices repeat the boom of the past few decades.
"Blindly expecting my retirement experience to follow that of my dad's is a sure route to disappointment. I aspire to achieve the same outcome as my dad, but my journey to this destination will be very different. To achieve this outcome, I recognise it is my responsibility to take control of my retirement, from today."
The money blogger
Finance writer Charlotte Burns of award-winning blog Lotty Earns says: "My dad's favourite saying was 'look after the pennies and the pounds will look after themselves', which properly used to wind me up. It was a response to me usually (and harshly) accusing him of being cheap. We laugh at my dad now for splashing the cash on his grandchildren but would be very careful with money around his actual kids.
"It's a lesson that small changes and considerations matter. You don't necessarily need to stress about big picture things such as deposits, pensions, savings, mortgages and retirement if you spend your day-to-day life concerning yourself with small consistent good financial decisions."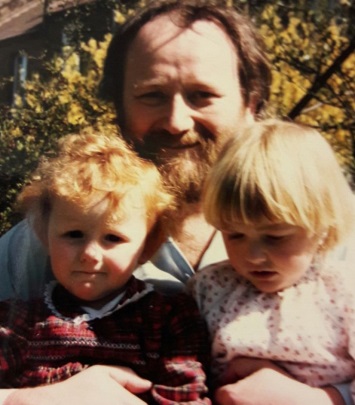 A note on my own dad
My father, a retired tax man, has a sensible approach to money (as you might expect). Yet he's always been incredibly generous when it comes to those that matter most – family and friends.

He taught my sisters and I that, ultimately, it's only money. Whether you save it, spend it or share it, do it wisely.