A new lease of life: What to consider when leasing a car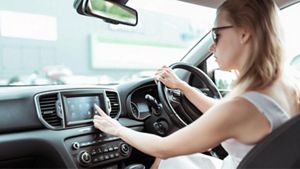 Thinking about leasing your next car rather than buying it outright? We look at the pros and cons of leasing and why it's becoming the preferred option for many drivers, particularly those making the switch to electric.
Dee Pilgrim
Personal car leasing is becoming one of the best ways of getting behind the wheel of a brand-new car. And while the size of business fleets of leased cars has been falling recently, the personal leasing market is growing rapidly, as Toby Poston, Director of Corporate Affairs for the British Vehicle Rental and Leasing Association (BVRLA) explains.
"The total lease market in the UK is around 1.3 million cars," says Toby. Of that, 60% is business hire and the rest is made up of personal contract hire – where people lease a car themselves and not via their employer.1
"The personal lease sector (personal contract hire) is growing quickly at around 14% year-on-year," he adds.

To lease or not to lease?
The lease market is clearly growing, but is it for you?
If you like to change your car regularly, leasing allows you to rent a vehicle from a leasing company for an agreed term of usually two, three or four years. You'll normally pay an initial amount, usually the same cost as three monthly payments, at the start of the lease, and then pay a monthly fixed fee.
As the UK's leasing market is so buoyant, there are plenty of companies offering a range of models, many online, making it relatively easy to find a vehicle that suits.
There should be no concerns about how much the car has depreciated at the end of the contract, because you don't have the hassle of reselling it. You simply hand back the vehicle and can then lease another new car.
Wear and tear, mileage and credit ratings
There are a few things to consider before you sign that contract. Think about what you'll be using the vehicle for and your own personal circumstances, as these will affect the type of vehicle you choose.
You have to work out how much mileage per year you expect to do. This is taken into account in your lease and, if you go over your agreed mileage, you may have to pay for the excess.
While you can worry less about depreciation, you'll have to take good care of a leased vehicle. Lease companies will accept ordinary wear and tear on the vehicle when you return it but if the car is damaged, you'll have to foot the bill for repairs.
You'll also usually need a good credit history to apply for a lease, as, if your rating is poor you may be unsuccessful.
Insuring a leased car
Standard insurance isn't usually included in a car leasing contract, so you'll have to organise cover with your own insurance company. 
You'll need to tell your insurer that it's a leased vehicle, registered with the leasing company and not you. You'll also need to take out a fully comprehensive insurance policy for your lease vehicle, otherwise you would need to cover the full cost of any damages to the vehicle if involved in an accident.

Most people who lease are recommended to take out Asset Protection (GAP) insurance, which is an optional policy that covers the difference between the current market value of the car and the amount you owe for the lease agreement. Although not mandatory, some leasing companies prefer that you have this type of insurance as further protection against damage or theft.
Leasing a petrol car
Lorna Welsh, 24, is a Private Medical Insurance Advanced Customer Expert living in Hampshire. She's currently leasing a Vauxhall Viva and the contract is across four years.
"I understand when you buy a brand-new car you will never get the full money back when you sell it. With leasing, I know I can always give it back at the end of the term and trade in for another car.
"I've never felt restricted with vehicle choices for leasing. I love my car. It's inexpensive to run, I know it's reliable and it does what I need it to do. I find it comfortable to drive and it's the perfect size for me.
"I've insured it through Aviva, which is like any other insurance, but I have also got GAP insurance so if the car is written off for whatever reason, I have the protection of the insurer to pay the remaining difference between the actual cash value of the vehicle and the balance I still owe on the finance agreement.
"I'll continue to lease as I have not encountered any problems yet. I always find that it's something I do not have to worry about for a long period of time."
Leasing an electric vehicle
Leasing is particularly attractive if you've decided to switch to an electric vehicle. The BVRLA estimates that by the second quarter of 2022, across business and private contract hire, battery electric vehicles and plug-in hybrid vehicles will account for 25% of the market. 1

Mat Thomson is the co-founder of Love My EV, a company helping consumers work out how well leasing (and other flexible models like subscription) can help them in terms of total cost of ownership of an electric vehicle.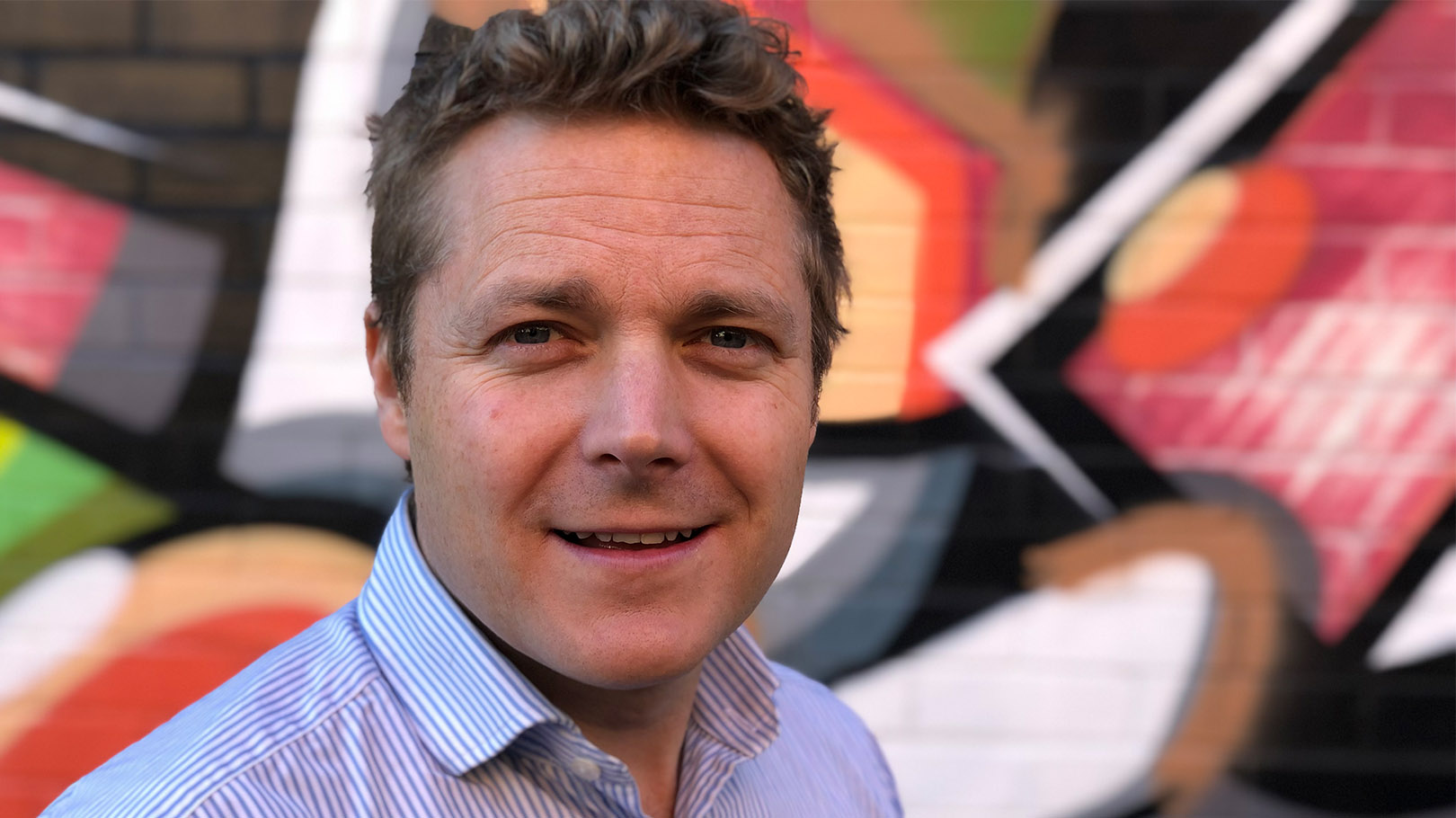 He says: "Electric cars aren't the same as their petrol or diesel counterparts. The costs of ownership are very different, so many motorists find 'going electric' with a lease or subscription can often be the best option in terms of the total cost of ownership. These flexible forms of ownership also remove the risk of prices falling or technology improving dramatically in a few years.
"We compare lease and finance costs, aiming to make the best route to savings easy to see for anyone looking to go electric. A big part of that 'bigger picture' is exploring the clean household energy that can charge the vehicle."
You can use Love My EV's free tool to discover which electric vehicle would be right for you.
Vince Heilbron is the CEO of zeVie Cars, an electric car leasing company committed to helping people make responsible car choices more easily. 

He observes that shorter leases are becoming more popular with drivers: "
"The most popular used to be four years, but now two-year leases are normal because it means you have a fresh car, it's more flexible and people can experiment with different electric models. After two years, if it isn't for you, you can choose a different vehicle."
The electric leaser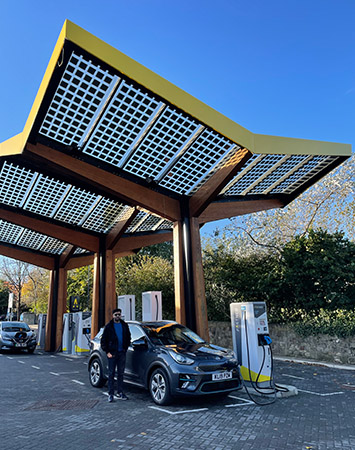 Mazhar Shar is 27 and lives in Milton Keynes. He decided to lease in September 2019. 
"I'd been a fan of electric vehicles for a long time and always wanted one, but the huge upfront cost put me off – it was impossible. Someone made me aware of a deal for a Hyundai Ioniq 38kWh for £240 per month, including maintenance. All-in I was paying around £150-200 per month for my 10-year-old manual petrol car (petrol, tax and maintenance), so it became a no-brainer.
"I found leasing was easier than purchasing a used car to be honest. You know you're going to get the right car and at the agreed price. The hardest parts are looking for the car you want, picking the colour and waiting for the car to arrive. Mine took roughly three months to arrive but for others it took even longer. I have since ordered another car through a salary sacrifice scheme.
"I've recommended leasing to my father, sister, uncle and mother-in-law and all are currently leasing an electric car, whereas before they'd never leased. For anyone thinking of leasing an electric vehicle I would say consider the mileage – look at what you've done previously based on MOT records. Also, think about affordability and credit score; remember that this is a loan and you may no longer be able to afford the car later on. 
"Leasing has been a godsend for me and others like me as it offers me the option to drive greener at a slightly lower monthly cost. Even if it costs more overall, I'm happy to bear the cost for the sake of the planet."