Carbon monoxide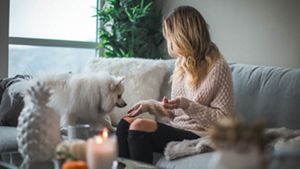 A well-functioning boiler will reduce the chances of you being affected by carbon monoxide poisoning. Learn how to prevent and spot it in your home.
Is your boiler working as it should be? Taking care of your boiler during the year could not only save you the headache (and the costs) of a breakdown, it could also save your life.
What is carbon monoxide poisoning?
Boilers can produce carbon monoxide gas, which – if it builds up in an enclosed space, like your home – can be fatal. The first symptoms of carbon monoxide poisoning include headaches, dizziness, nausea and breathlessness, but it can lead to collapse and loss of consciousness too.
Warning signs of a leak include symptoms that occur when you're at home, but disappear or get better when you go out – like a headache. If the fumes can't vent from the boiler, they could make your family very unwell. To protect yourself against carbon monoxide poisoning:
Check your air vents, ventilation grills, airbricks and outside flues. Make sure they're not blocked and you haven't covered them by accident
Check for sooting or staining around your boiler. Take action if you have a lazy orange pilot light rather than a sharp blue one
Fit a carbon monoxide alarm near your heating system. These small alarms are fairly inexpensive (costing around £15), and could save your life
Get a professional to check your heating
If you think your boiler has a problem and you've spotted the signs of a carbon monoxide leak, don't try to fix it yourself. First, make sure that you and the members of your household are safe:
Open all your windows
Seek medical advice if you or your family are feeling unwell
Turn off your appliances, don't use them at all
Don't smoke
Don't turn lights on (or off)
Next, call a registered engineer to check your heating. It's much safer than checking things yourself - you could invalidate the warranty or insurance and potentially make the situation worse. 
Depending on which kind of heating you have, call one of these numbers:
Gas Emergency Service 0800 111 999
Solid Fuel Advice Line 01773 835400

Oil (OFTEC) 01473 626298