Paris voted most popular overseas destination as a third of Brits plan a 2022 city break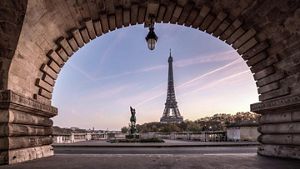 Almost 20 million of us are set to wave au revoir, adios and vaarwel to staycations in favour of city breaks this year with Paris, Barcelona, Amsterdam and Dublin the most popular overseas destinations with Brits.
By Sarah Lewis
We're after the bright lights of big (European) cities
Less is more when it comes to post-pandemic holidays with city breaks proving one of the nation's favourite types of holiday – second only to beach vacations – according to a study by Aviva [1]Footnote 1.
A poll of 2,000 people revealed the top 10 most visited overseas city locations are [2]Footnote 2: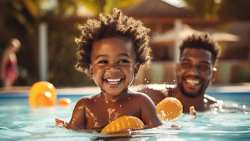 Our Single Trip or Annual Multi-Trip cover, and optional cover, could help you with unexpected events in the UK or abroad.
Paris, France
Barcelona, Spain
Amsterdam, Netherlands
Dublin, Republic of Ireland
Rome, Italy
Bruges, Belgium
Brussels, Belgium
Venice, Italy
Alicante, Spain
Florence, Italy
People are most likely to choose a city based on sights, landmarks and architecture, followed closely by food and drink.

UK cities haven't fallen completely out of favour, with London, Edinburgh, Cardiff and Glasgow all featuring in the top 10 most-visited cities across all locations.
Booking, check – insurance should be next on your list 
Some of those dream holidays could be at risk, however, as a third of travel insurance customers admit leaving cover until the last minute and some not taking it out at all.
Four out of five holidaymakers feel travel insurance is important with 82% of those planning a break in 2022 saying they intend to take out cover.
Worryingly, this means up to 3.4 million people risk travelling without insurance. In fact, nearly 9% of city-breakers say they won't buy insurance for their trips, while a further 8% are unsure about doing so.
And among those who plan to buy travel insurance, almost a third could risk missing out on their holiday by buying insurance at the last minute, or even at the airport, rather than as soon as they book their break.
It's generally considered a good idea to take out insurance as soon as you book your holiday.
Kelly Whittington, Aviva Property Claims Director, says: "Travel insurance can provide valuable protection against a whole host of holiday emergencies including medical expenses, lost or stolen possessions and travel delays.

"It can also offer cover in case travellers need to cancel their trip, due to unforeseen circumstances such as an illness or injury, a bereavement or even redundancy. For this reason, it's vital that people take out cover as soon as they've booked their break, in case their situation changes before their trip begins.
"For shorter breaks, it's important that people check the terms of their travel cover, particularly if they're staying in the UK."