Save money on your property: how to overcome downsizing hurdles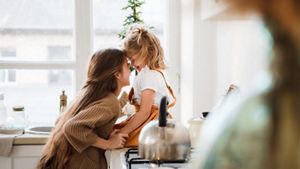 Moving to a smaller property can be a hard decision – and a tricky process to navigate – but it has a number of benefits.
By Steve Smethurst
You may have noticed the increasing array of super-sized versions of many of the UK's favourite snacks in recent years, from the KitKat Chunky to the 4.5kg Toblerone 1. Interestingly, some of those that have gone the other way by making the bar smaller have tried to cover their tracks by keeping the wrappers the original size (yes, Frusli, we have noticed).
The same conventions seem to apply to housing, and there are certainly barriers to overcome when it comes to downsizing. As people leave their 20s, they typically want more space and if they have a family, that becomes imperative – whether by moving home or getting the builders in for an extension loft conversion.
Moving to a smaller property, however, isn't something people normally shout about – but there are many valid reasons for doing so and a lack of advice about how to do it well.
Research from the independent thinktank the International Longevity Centre 2 (ILC) suggests that several benefits shouldn't be overlooked.
The first is financial. By downsizing, people can save money and we've noticed that it's increasingly something parents and grandparents are looking to do to give their offspring a foothold on the housing ladder. Releasing funds from a property can also help retirees make their pensions go further.
Large properties also require a significant amount of upkeep. As the ILC notes: "Having fewer rooms and space to care for can be a relief to people in later life, especially as they start to experience age-related physical changes but also as they consider how else they could use their time in retirement."
There are associated health and social benefits for this group too, as they move into properties and communities better suited to their needs.
Think carefully 
"I downsized for several reasons," says Shelagh Hemelryk, "not least because I had a huge garden, which was costing me a fortune.
Another was work, I do role play for the medical profession in London. I used to stay overnight after travelling from Devon, which was fine, but it was getting expensive. So, I looked around Brighton and Hove, which is where my son's family lives. 
"I did have reservations because it's a much more expensive area and it meant I've had to move into a one-bedroom flat, which I certainly didn't want after living in a four-bedroom house, but I'd been gazumped about five times and finding anywhere was getting frustrating."
Make sure you know an area well before you move, one thing I hadn't factored in was how expensive the parking is around here.
Shelagh says that her house-hunting was very much driven by price. "I did look at one flat which had all kinds of facilities for sports and that sort of thing, but the trouble was that you had to pay so much in service charges."
Shelagh's advice is to think carefully about any possible moves. "I've lived here for more than three years now and I like Hove.
My family's much closer, but I did think I'd see people a lot more than I have done. I don't actually miss the house because I know how difficult looking after it was getting, but I do miss three or four really good friends.
"It's also essential to make sure you know an area well before you move, one thing I hadn't factored in was how expensive the parking is around here. Looking back, I'm confident I made the right decision, but it's not an easy thing to do."
Family and friends
Mary Drew was approaching her 80th birthday when she started to seriously consider downsizing. She had lived in her three-bed home in Penzance for 19 years before moving to a smaller property in June 2019. Why the move? "I'm getting older and I'd had a couple of falls," she says. Like Shelagh, she chose to move closer to her family. "My two daughters live on the Isles of Scilly and I wanted to be nearer to them."
Mary now lives in sheltered accommodation on St Mary's, a two-hours and 45-minute ferry ride from her old home. "I put my name down for a flat and it took a little while to come through. But now there's someone I can call and a button I can push in an emergency."
How much smaller is her new home? "Let me put it this way, I don't think the whole place is much bigger than my old lounge!" she says. "I could only bring some of my furniture over. I've gone down to a single bed, for example, and had to buy a smaller settee and chairs."
Choosing what to keep and what to get rid of is a key challenge for most people who downsize and Mary was no different. "It's hard to get rid of things with sentimental value," she says. "To be honest I could probably do with getting rid of a few more things, but I'm hanging on for the moment."
How did she approach it? "My daughters nagged me into making sure I got rid of everything. That certainly helped," she jokes. "Although I must admit some things they took out, I put back in again. Even so, I do sometimes look for something – ornaments or personal things - and realise I must have got rid of it. It can be frustrating."
Best intentions

For one of Mary's daughters, Maria Davey, the lessons of having a good clear-out was fresh in her mind, having downsized herself just five months earlier with her two children, aged eight and six at the time. 
"We were renting a four-bed, detached house, with two lounges and a big garden front and back, plus a garage. I'd lived there for eight years, but when I broke up with my partner I needed to downsize to save money," she says.
We were renting a four-bed, detached house, with two lounges and a big garden front and back, plus a garage. I'd lived there for eight years, but when I broke up with my partner I needed to downsize to save money.
Moving to a two-bed flat owned by a housing association allowed Maria to cut her rent in half. "Plus," she adds, "because it's a newer building and well-insulated it's much warmer. My electric bill has gone down by at least 50% too."
Having overseen her move and her mother's in recent months, she advises people to be realistic in their expectations. "It's hard getting rid of things – especially when you discover things you hadn't seen for years. That and trying to organise a move while working and looking after two kids," she says.
"You always start with the attitude that you're going to be methodical and organised with all the boxes labelled for the rooms they're destined for, but when you get to that last week if it does get chaotic."
Maria warns that there's always going to be something that will trip you up, whether it's updating your insurance details or getting your post redirected. "For me, it was remembering passwords for websites that I hadn't used for a while. That was a bigger challenge than getting rid of things." 
With the benefit of hindsight would she have done anything differently. "Probably not," she says. "You try your best. My advice would be to not be too hard on yourself – you'll get there in the end."
Feels like home

Mary certainly feels like she's starting to settle into her new accommodation. "It has taken a while. I moved in June 2019 so it's coming up for a year. "I had very good friends and neighbours where I used to live, but in the 12 months before I decided to move some of them had passed away, which made it an easier decision.
"I've found it easy to make new friends, although having my two girls over here has been a big asset and my new neighbours are very nice. Most of my family are here now, the only one that isn't is my son who's in Exeter.
"There are gardens here too, which is very nice because I didn't have one in Penzance. There are beautiful trees and birds and somewhere you can sit and enjoy the afternoon and read a book. It's lovely."
Five downsizing barriers to overcome
Emotions. The emotional attachment people have to their homes can be a substantial deterrent when it comes to downsizing
Nuisance. The hassle of exploring the housing market then packing up your belongings and moving isn't to be underestimated. Nor the sheer amount of updating of addresses you have to do, from pensions to insurance to utility suppliers
Pride. The prestige and pride people take in their homes discourage some people as they worry how downsizing might be perceived by others
Hospitality. Some people value having additional space, seeing it as essential to have a place to accommodate guests and family
Costs. While most people save money by downsizing, there are still moving expenses and for those buying and selling there are fees from estate agents and solicitors and potentially stamp duty to factor in