Home insurance helped save my money - and my floors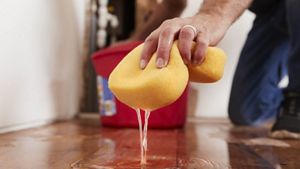 My floor was flooded, but at least my home insurance had firm foundations.
By Sarah Lewis
It's Saturday morning, 8am. There's water all over the floor and a huge hole in your – now stained – wall. Part of your floor has been stripped out revealing wet, rotten floorboards below. You and your two young children can't use the loo, sinks or shower. Oh, and you've just chipped a front tooth.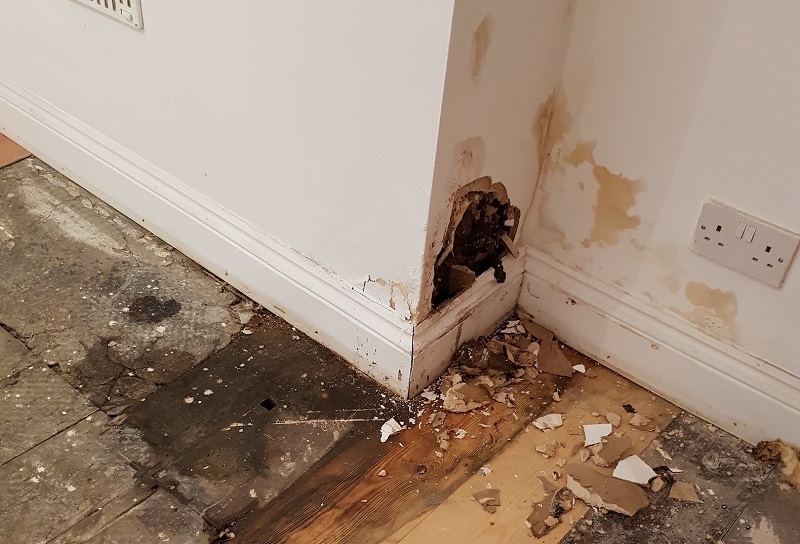 This was my Saturday a few weeks ago.
While laying a new floor, the builders discovered a damp area of wall and wet floorboards. Said hole in the wall was a by-product of those investigations. As for the chipped tooth – don't ask.
The problem turned out to be a leaking soil stack. If you've not heard of this essential bit of plumbing, let me enlighten you. It's the pipe that takes waste water from your bath, shower, sinks and toilet away from the house. Only mine had broken and the 'waste' was now leaking onto my dining room floor.
It was a coincidence I was getting a new floor fitted at the time, which revealed the full extent of the problem. Had I not chosen to renovate my kitchen, the leak may well have festered for longer, causing further damage.
This is what insurance is for, right?
Working for an insurance company, you'd think I knew the insurance process inside out and be less sceptical about the whole thing. Yet I hesitated before making a claim.
How long would I have to wait for the damage to be assessed? How long would it then take to complete the repairs? And how long until me and my children could use the sinks, shower and toilet again? I needed to get the problem fixed urgently. With two small children living in the house, waiting simply wasn't an option.
Doubts in my mind
I wanted to use a trusted contractor, someone I'd used before and who I knew was available, but I wasn't sure if this was an option with my policy.
I was also worried that my excess would be huge – which I've heard it can be for 'escape of water'.
All my worries were unfounded. I called Aviva's claim line and the colleague I spoke to reassured me that I could use my own contractor and that I wouldn't have to wait for a surveyor to check the damage; that it could be done from photos. Once I uploaded photos and a quote to the website, my claim was assessed and processed online. My excess was the standard amount, too.
Using my own plumber meant I was happier leaving him a key to my house, essential when you work full time.
Surprisingly full coverage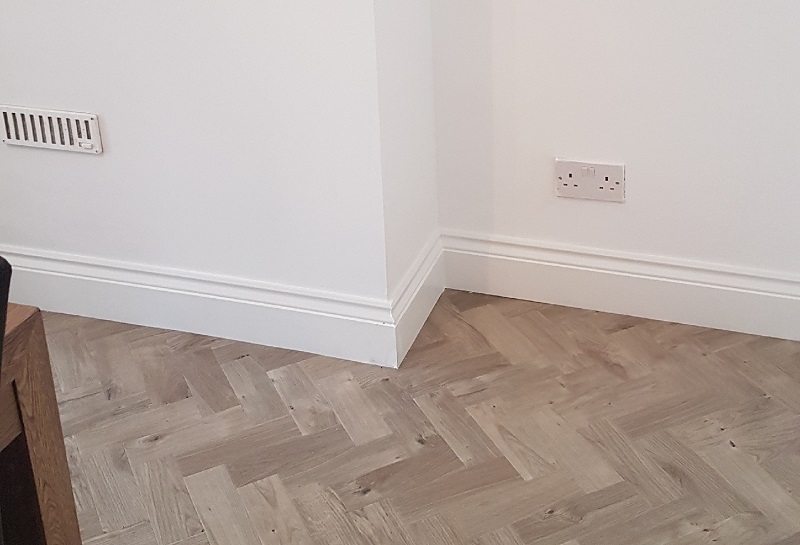 My claim was more complicated than I thought. I needed a plumber to find the source of the problem. This is covered under the policy term 'trace and search', which means the cover included the time spent locating and diagnosing the problem, as well as repairing any fixtures damaged in the process. I then needed the wall boarded back up, plastered and skirting board reinstated. Covered? Check.
I was surprised to learn that I could also claim for the cost of repainting the entire room.
In fact, everything was covered apart from my £200 excess fee and the cost of replacing the small part of damaged pipe – this was classed as wear and tear and therefore not included.
Fortunately, none of my belongings were damaged but if they had, I would have been able to claim for them under my contents insurance.
Time and money
It took a few weeks to obtain quotes and upload all of the information to MyAviva, but once that was done I received the money I needed on the same day.
The million dollar question: was it worth making the insurance claim? The value of my claim was not far off £2,000, so in my case it definitely was, despite the £200 excess.
What have I learned from this experience? If you have an expensive buildings repair like mine, don't be put off. That's exactly what home insurance is for – to get us back on our feet in the face of the unexpected. Bear in mind, if the cost is less than or not much more than the excess fee, there may not be any value in making a claim.
And my chipped tooth? That got fixed as well. Although it sadly wasn't covered by my home insurance.