Eight things you need to think about before you travel abroad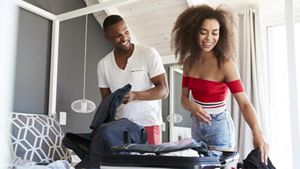 Foreign travel, we've missed you. It's been a while, so it's worth brushing up on the cover you need if you're planning a trip away.
By Steve Smethurst
Insurance can help to give a little assurance
While there are fewer countries with border closures than there were in Spring 2020, there are still restrictions in place on incoming travellers in the majority of countries, says Nye Cominetti, senior economist at Resolution Foundation. This kind of uncertainty makes it hard to plan international travel with any confidence. And it makes taking out effective travel insurance more important than ever. 

Eight travel tips if you're jetting, sailing or driving off

If you're planning on putting your passport to good use after its prolonged break, here are eight things you should think about sooner, rather than later:
1 There are two things to check before you book your trip. Check the FCDO website for entry requirements for the country you're travelling to because you won't be covered for any restrictions that were in place at the time of booking your trip or getting your cover (whichever is later).
And if you're planning a trip to Europe, the Government website recommends that you have at least six months left on your passport. We can't cover you if have to cancel your trip because your passport has run out. 
2 Buy cover as soon as your trip's booked. This helps to protect against any change in circumstances that might mean you aren't able to travel – such as illness or a bereavement.
3 Consider buying Travel Disruption Cover. If you buy Aviva Travel Insurance, this provides extended cancellation or abandonment cover if an unexpected event, such as the FCDO advising against travel, means your trip can't go ahead or is cut short. 

4 For those travelling to the EU, it's highly recommended that you carry a valid EHIC or GHIC. European Health Insurance Cards (EHICs) are valid until they expire. They last for five years and the expiry date is printed on the front. Once an EHIC has expired, it can be replaced with a Global Health insurance Card (GHIC). This will give you access to treatment in some EU countries at the same cost that residents in that country pay. If you have valid travel insurance, you may be able to claim back this cost from your insurer.

5 When buying insurance, if you suffer with existing medical conditions, it's vital to check if they're covered and tell your insurer about them if needed. This allows the insurer to appropriately assess the medical risks each customer poses, along with any other risks, in order to provide cover at a fair price. If you have travel insurance through your bank or as an annual policy which renews automatically, you'll need inform your provider if anything has changed.

6 If you're taking your vehicle overseas, remember that the UK is part of the Green Card Free Circulation Area (GCFCA) again, which is made up of all 30 European Economic Area (EEA) countries, as well as Andorra, Bosnia & Herzegovina, Serbia, Switzerland, and the British Overseas Territory of Gibraltar. This allows UK motorists to drive their vehicle in these countries without the need for a Green Card. However, you still need valid motor insurance.
For more information on Green Cards and where you might need one, see the government website.

7 Always check what's covered by your policy. Don't assume that your baggage is automatically covered, for example, and factor in any holiday activities. If you're taking your bicycle abroad, you might consider pedal cycle cover as either a stand-alone policy or an add-on. Likewise, if you're thinking about taking to the ski slopes or swimming with the fish (we mean literally), you may need to purchase additional cover.

8 Finally, always carry key contact information for your insurance provider. If you need to call your destination's local emergency services, you will need to inform them that your insurance provider must be contacted before you receive treatment. Aviva's travel insurance policies provide cover for overseas medical emergencies, up to the value of £10 million.

Old favourites or new adventures, we just want to go

Vik Krishnan, partner at the global consultancy McKinsey notes that as the worst effects of the COVID-19 pandemic start to ebb, "most indicators point to travel coming back with a vengeance as people look to reconnect, explore new destinations, or revisit reliable favourites. Many just want to get away from the confines of their homes and a McKinsey survey reveals traveling to be the second-most-desired activity among respondents (after dining out)." 1

This ties in with research commissioned by Aviva, which shows that more than a quarter of Britons (28%) are planning a holiday abroad. 2 But as the Government's website notes: "If there is a sudden change in conditions, a country or territory may be moved between lists without warning." With the travel situation as it is, you need to understand the cover you get with your travel policy.
What we cover for COVID
The traditional requirement of insurance – an extra layer of protection before and during trips that ranges from stolen baggage to costly medical expenses – has now been expanded to cater for COVID-19. Policies vary, but Aviva's Travel Insurance policies provide cover and reassurance for the following scenarios:

Cancellation if you're diagnosed or test positive for COVID-19, or you're advised to self-isolate via the NHS App or Test and Trace

Cancellation due to lockdown restrictions in the UK, provided these restrictions were not in place at the time of booking your trip or purchasing your policy
Medical treatment if you're diagnosed with COVID-19 while abroad
Additional travel and accommodation costs if you must quarantine or self-isolate unexpectedly due to catching COVID-19, or coming into contact with someone who has tested positive while abroad.
But Aviva Travel Insurance doesn't provide cover for any claim if you decide to travel against government advice.
Aviva spokesman Jonathan Marsh says: "Due to the COVID-19 pandemic, many people haven't been able to travel abroad for several months, so it is an exciting time for those who have trips booked or are thinking about travelling.
"However, we are encouraging customers to check that they have the right travel insurance in place to cover them for unexpected situations; that it meets their holiday needs; and that they have cover in relation to COVID-19."
More information on Aviva's travel insurance policies can be found at https://www.aviva.co.uk/insurance/travel-insurance/.
And if you have any questions about how COVID affects our travel insurance, see our COVID FAQs.