Three people reveal their hidden gift blunders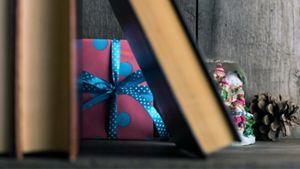 Stealthily hidden gifts show ingenuity. But some hiding places are a little too good. You can't remember where you've stashed the pressies – or you completely forgot you bought something in the first place. Three people share their gift-hiding dramas and what happened next.
By Steve Smethurst
There are certain places children learn to look for presents. Under their parents' bed and at the back of the wardrobe are top on the list. The more adventurous will also explore the loft.
Sneakier present-hiders, meanwhile, stash their gifts in tins and boxes and put them out of sight at the back of cupboards. But that's when it starts to tricky, because sometimes the hiders forget where they've put things. According to a recent Aviva survey 1, 38% of gift-givers have forgotten where they hid an item. Thankfully most people (74%) found the missing presents in time, but 25% didn't and 8% were never found.
Finders keepers, forgetters weepers 
Research for this article uncovered a child who discovered a gaming console hidden away. He subsequently played it every night after his parents had gone to bed, then reboxed and re-wrapped it so they wouldn't find out. For him, feigning surprise on the big day was a small price to pay. We also found parents who bought their children a drum kit several months ahead of Christmas, hid it in their garage, and then forgot about it entirely. It languished there for five years.
Why too much chocolate can be bad for you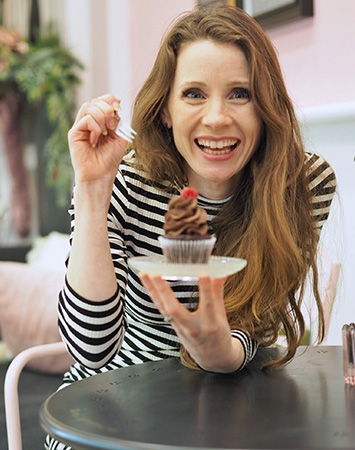 Chocolate expert Jennifer Earle is a senior judge for the International Chocolate awards and leads chocolate tasting tours in London. You might think this would make it easy for her to buy presents for her loved ones, but it isn't always that simple.
Jennifer takes up the tale. "It was in 2018, I'd been to the Salon du Chocolat trade fair in Paris. I bought these amazing, huge chocolate bars to give as Christmas presents to family and friends. When I got home I put them into a plastic container to make sure that they stayed in good condition.
"Unfortunately, this was at the end of October and by the time it got to December and when we were discussing what we were going to buy family for Christmas, I'd forgotten I'd bought them.
...when we were discussing what we were going to buy family for Christmas, I'd forgotten I'd bought them.
They turned out to be a hot mess
"It wasn't until many months later that I found the box. Suddenly I had eight massive chocolate bars. By now, it was late summer and they'd clearly got hot at some point, so weren't in a fit state to give to anybody. It was such a shame. We opened them up when friends came over. They were still delicious, but not quite as nice as they should have been and felt like quite a lot of money wasted!
"We have a spare room where I can stash things. The box was in there with other chocolate bars that have bought for research or I've been sent for sampling. It got buried underneath all the other boxes.
"Unfortunately, these lost chocolate bars weren't an isolated incident. It's frustrating that whenever I try to be less last-minute it backfires and ends up costing me more time and money! I think I will just have to resign myself to being someone who buys gifts just before I plan to give them."
The case of the vanishing vouchers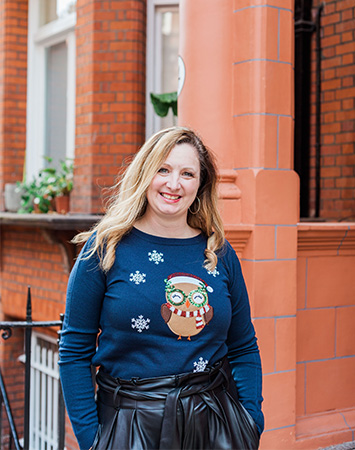 Business mentor Shelly Shulman was perplexed when she couldn't find the £200 in gift vouchers that her mother-in-law had bought for her daughters, then aged six and three.
Shelly explains: "I put the vouchers with the rest of the Christmas gifts on top of my wardrobe. But when it came to Christmas I couldn't find them. We looked in the wardrobe, even under the bed in case they had fallen down. Eventually, I was convinced they had been thrown away by accident. I couldn't think of any other explanation.
"I was devastated when I couldn't find them. I felt so bad for my mother-in-law but also that my girls would miss out. I made my husband tell my mother-in-law.
"She was upset, understandably. But she did very kindly replace them so the girls didn't go without."
It was four years later, when the family redecorated the bedroom, that the mystery was finally solved.
"It was a real OMG moment when we found them," says Shelly. "They had fallen done the back of the wardrobe. We had a good giggle about it. We called my mother-in-law and said: 'You won't believe what we just found.' I offered to give them back, but she declined and, as we were still able to use them, I let the girls choose some new outfits."
A piece of advice – keep small bits boxed up
My advice for people hiding presents would be to keep small items in a box so they don't get lost.
Shelley says: "My advice for people hiding presents would be to keep small items in a box so they don't get lost.  And also keep a list of what you have bought and where you have put it – either on your phone or in the back of a diary.
"Luckily, I am a lot more organised these days and this year my presents are all already purchased and wrapped and ready to go. I'm not making the same mistake twice!"
A new pair of socks every day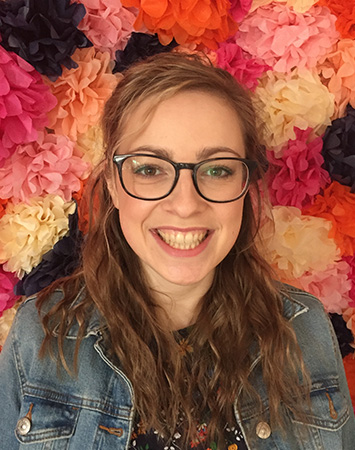 Charlotte Russell is the founder/director of Pawprint Family, a business and charity which offers young people access to adventure through badges, trails, books and free activity ideas.
Several years ago, she received her dream Christmas present, but part of it was missing. "It was when my cousins were still quite young and a conversation started around 'What are you going to ask Father Christmas to bring you?' I said I was a little bit old for Father Christmas. But if I could ask for anything, it would be a pair of socks every day."
"Unknown to me, my mum made a mental note and wherever she went over the following year, she'd pick up pairs of socks and put them away. She stashed them all over the house and the next Christmas, there were three huge boxes waiting for me.
"I was made to wait until the very last moment to open these boxes. All the time I was wondering what on Earth was in them. All my mum would tell me is that it was something that I'd asked for.
"When I opened the first one, I asked if all the boxes contained socks and, when she said yes, I did actually cry. I was overwhelmed."
Charlotte organised them into seasonal collections and kept them under her bed. "Every day, I'd take new pair out. After I wore them, I washed them and kept my favourites. The others I bagged up and donated to a lady who made sock monkeys."
There was a socking great load forgotten about
No one had realised that not all 366 pairs (it was a leap year) were there. "Mum's sneaky and hides things all over the house," says Charlotte. "So, the next April, as she was doing a spring clean, she called down from the loft: 'Look what I've just found!' emerging with another giant box of socks."
This year, Charlotte was able to design socks for her brand. "We introduced four pairs and I felt like my dream had been realised. I'm a massive sock fan. If anyone asks what they should get me for Christmas, I still say: 'Just buy me some socks.' I'd be more than happy."
Check if your pressies have protection 
It's always wise to check whether any gifts you've purchased are covered by your contents insurance. This is particularly the case if you've bought expensive items such as jewellery, laptops and or bicycles, and doubly so if you're using outbuildings – garages, sheds and the like – to keep them away from prying eyes. It's a good idea to choose gift-hiding spots that burglars might not think to check.
Aviva's GI Data Analytics Lead Sarah Applegate warns: "Sadly, burglaries tend to increase during the darker months, and if presents are stored in 'traditional' places such as in wardrobes or under beds, they may be easier for burglars to find.
"There are also important considerations if people store presents outside the main home. Insurance limits for items in outbuildings and vehicles are often lower than for possessions inside the home. This could mean if items are stolen from these spots, people may not be able to claim for the full cost of their gifts."