Planning a move? Gardens and parking spaces could sell your house in 2021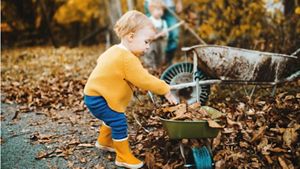 After a tumultuous year, many people are keen for a change, according to Aviva's How We Live Report — but there's more to it than just location, location, location.
By Remy Maisel
Four out of the five 'must-haves' for people shopping for a home are to do with the property itself, not where it is 1.

A shift in priorities
One in 10 people said that they want to move because they're getting or planning to get a dog — this might help explain why forty-three percent of homebuyers think a garden is essential, followed by a parking space (29%) and good broadband speed (22%). These things make sense in the context of the last year, but interestingly all come in higher on the list of priorities than a low crime rate, at just 20%. 
"We can see clearly how people's priorities are changing with regard to what they want from a home," says Gareth Hemming, MD Personal Lines at Aviva. "A garden is by far the biggest deal-breaker and broadband speed is hugely important — something which would not have been a consideration for past generations."
Other things that potential homebuyers are prioritising include:
number of bedrooms (23%)
being close to friends or family (18%)
a large kitchen (17%)
Lower on the list are distance to local shops, privacy from neighbours and good transport links. Working from home does also factor in, with six percent of people saying a home office would be vital, and some looking for separate rooms for multiple people to work in. 
 "If people are looking to move house or make changes to how they use their property — for example, if they wish to set up a business from home — it's a good idea to speak to their insurer, to make sure they have the right cover in place," says Gareth. 
Town or country? Weighing up the pros and cons
The reasons people want to move depend on where they want to move to. People are more likely to believe that rural (42%) and semi-rural (36%) locations provide a better quality of life for their families, or that there are health benefits to living in those sorts of areas because of lower pollution. 
On the other hand, a little over one in five people might move to an urban area for a better social life, facilities, or transport links.
Where would people in different locations like to live?
|   | All locations | Currently living in suburban e.g. residential area / small town | Currently living in urban e.g. central to city / town | Currently living in semi-rural e.g. small village | Currently living in rural location e.g. countryside |
| --- | --- | --- | --- | --- | --- |
| No plans to relocate to a different type of location | 57% | 61% | 61% | 47% | 48% |
| Considering moving to a semi-rural location e.g. small village | 13% | 15% | 9% | — | 31% |
| Considering moving to suburban location e.g. residential area / small town | 12% | — | 20% | 30% | 13% |
| Considering moving to a rural location e.g. countryside | 10% | 9% | 10% | 16% | — |
| Considering moving to an urban location e.g. central to city / town | 8% | 14% | — | 7% | 8% |
More than half of people who live in rural areas are considering moving, compared to just two-fifths of city dwellers, though experts predicted an exodus to the country driven by coronavirus and widespread working from home.