Moving in later life: housing options for older people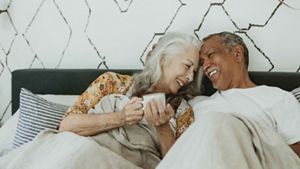 We take a look at what housing options are available for older people and what you need to consider before making a move.
By Louisa Fletcher
We're living longer than ever. Figures from the Office of National Statistics 1 suggest by 2030, one in five people in the UK will be aged 65 or older, with 6.8% of the UK population anticipated to be over 75, and 3.2% predicted to be aged 85 and over.  
While it's great we can expect to live longer, healthier lives, finding safe and affordable housing can be a challenge.
The best housing option will vary according to physical health, mental capacity, family support and finances. These issues can be complex and require careful consideration.
So, how do you weigh up the alternatives to determine the right solution? 
Make a housing plan before it becomes a problem
More often than not, living arrangements aren't usually thought about until something happens, such as serious illness or the loss of a spouse. It goes without saying that making a life-changing decision at such a stressful time isn't ideal, so discussions should happen before a crisis occurs.
Staying in the family home
Most people want to stay in their family home for as long as possible. While moving can be especially stressful for older people, living in a property that's difficult to maintain, heat and move around can become a significant challenge for older inhabitants. 
In particular, where a property hasn't been adapted for those who are less physically able, there's a greater risk of an older person suffering from a fall and subsequent injury. 
On the other hand, the right domestic environment can help to maintain good physical and mental health, helping older people live independently for longer, thus reducing the requirement for either social or private care. 
Home help
If the aim is to stay in the family home for as long as possible, think about what adaptations and home help are needed.
If the person is physically frail but mentally well, it's possible that with some assistance - such as help around the home and garden, pre-prepared meals and personal care - they can stay in their home.
Think about what physical adaptations be made to the property, such as a stair-lift, downstairs bedroom or accessible bathroom, which could make day-to-day living easier. Again, these changes should be made as early on as possible.
Finances
If adaptations would help, the next question is to weigh-up if finances are available to update the property and put in place the care required. In some cases, equity release or Later Life Lending can provide the funds required for both changes to the property and ongoing private care. 
This could be an alternative to selling a cherished family home to pay for private residential care, but it needs to be discussed with an independent advisor as well as any relatives who may be affected by the decision.
Family and friends
When deciding to stay in the family home, it's important to think about what support is nearby and if loneliness might become an issue.
The devastation of losing a spouse can be overwhelming, particularly if your immediate family don't live close by. 
If this is likely, it might be worth considering moving nearer relatives, who can provide practical and emotional support, rather than adapting a home you'll be isolated in. Or you could think about moving into a retirement flat.
If there's a pre-discussed and agreed plan for next steps should the worst happen, then a change of living arrangements won't be an added stress in addition to bereavement. 
Multi-generational living
Many families decide the best option is to live with relatives. This can save money, combat loneliness and reduce care costs. For this to be an option, all family members must be happy with the decision, agree how living costs will be split fairly and what will happen should care needs increase in the future in advance.
Retirement flats
If loneliness is an issue or the family home is no longer practical, sheltered housing or an assisted living retirement community are good alternatives to moving into a care home. 
Sheltered housing tends to consist of independent flats you can rent or buy, which provide some support like a 24-hour emergency alarm. There's often communal areas and social activities for residents.
Assisted living provides more support than sheltered housing. While you'll be in a self-contained flat, staff are usually available 24-hours a day to help with personal care like washing, and domestic help like laundry. 
Retirement flats are likely to be much smaller than family homes, but there are many benefits of downsizing, for example, a smaller property might be cheaper and easier to maintain. 
Care homes will be the last resort for many, and only suitable for people who are very unwell or frail and who need a great deal of care and support. If a care home is the best option, you may need to pay some fees yourself. Age UK has lots of information about paying for residential care. 
Coping with change
Moving, whether to a relative's house or smaller flat, can be stressful. Especially for people who haven't moved for decades.
Little things, such as finding the same wallpaper (or one very similar) for a new home, or ensuring that the birdbath in the garden finds its way onto the patio of their next property, can all help to make sure that those important reminders are still part of their daily life. 
Ensuring a sense of familiarity can help older movers settle into their new home more quickly, as well as providing much-needed comfort and reassurance. Sometimes, the smallest gestures matter the most.