By Sarah Lewis
As renting becomes a reality for some of us, we find out what life is really like for people renting today.
The long-term renters

Content strategist Mark Avery, 40, and his wife Esther rent a three-bedroom house in Coventry with their three children.
"Around 15 years ago, when I was an eligible bachelor with no long-term plans, I bought a house in Coventry with my brother.  
Life quickly changed when I met Esther and got married. In short, neither my brother or I could afford to buy each other out so we decided my brother would stay in the house while Esther and I rented in Dalston, London. When we were expecting our first child, we decided to rent in Coventry to be near Esther's mum.
We rented that house for eight years until our landlady needed to move back in. Our neighbours were renovating a house around the corner and when Esther suggested we rent it from them, they agreed. We moved most of our things straight through the garage and into our new house, which was directly behind!
The house is perfect for us. I disagree with the idea that a rental can't 'feel like home'. We've been able to paint rooms and do what we want with the garden. Our landlord is really good.  Any problems have been fixed and there have been no hikes in rent.
There's so much pressure to buy, I think it's a middle-class notion. People say renting is 'dead money', but I find it liberating. There's no stress of making mortgage payments and if we travel in the future, which we'd like to do, we can.
It helps being out of London. The price of property is all my London friends seem to talk about, but I'm not interested at all. I feel like I'm free of the addiction to property."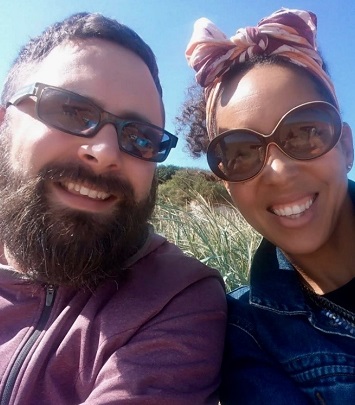 The 'boomerang' renter
Business owner Graham Major, 38, rents a two-bedroom flat in Bromley which he shares with his daughters, 3 and 6.
"I've been renting my flat for 15 months now. I chose it because of the proximity to my daughters, who live with my ex-wife five days a week. I liked that it had a big living room and an underground garage. If it wasn't for my daughters I would have rented somewhere in central London or nearer friends – but being near them is more important.
I've been a home owner twice before. I bought my first property in my early 20s, a small house in Kent for £80,000, with an ex-girlfriend. I bought her out when we split but I couldn't afford the mortgage payments on my own and sold it.
I rented for a few years with my ex-wife before we bought our house in Bromley nine years ago. Renting was quite a bad experience: one flat was riddled with damp and the other was literally falling apart – a beam fell on my ex-wife and there was a hole in the roof. We were asked to move out of that one after just six months as the owner decided to sell.
My ex-wife bought me out of our Bromley house last year, so I'm renting again. It's the best property I've rented so far. If anything breaks my landlord will repair it the same day and has let me paint walls and radiators – he even provided the paint.
I hope to buy again in a year or so. I started my own business recently and need two full years of accounts to get a mortgage. I could do with the time to save up a decent deposit too.
Is there a stigma against renters? Yes and no. Older people and people who have never rented say I'm throwing my money away, but people my age and younger see it as the norm."
The new-to-renting renter
Radiography student and part-time receptionist Eloise Morris, 20, rents a one-bed flat in Rotherhithe with her boyfriend, Matthew.
"I've been renting for three weeks and honestly, it's been awful so far.
We had some things written into our tenancy agreement – that some blinds would be put up and the bathroom door handle fixed – but we are still waiting. We've had to put brown paper over our front window for some privacy.
Our shower doesn't work properly and there's a problem with flies. I'm really scared of flies. I can handle one or two, but we've been killing 100 a day. I can't use the living room because I'm so on edge.
We've logged the problems on the maintenance system but so far have had lots of excuses: the handyman has gone AWOL and the blinds delayed. The property manager came to spray a room, but it hasn't fixed the fly problem.
We're considering calling the council about it.
We are aware of our rights as tenants and my boyfriend is always on the Shelter website. We offered on 29 May, just before the new laws banning unfair fees came in on 1 June, so were not sure if we'd have to pay them. We didn't. But we did have to pay quite an expensive security deposit and a month's rent in advance.
I think the flat itself is actually quite good value for the price we pay – £1,300 [per month], excluding bills. We have a separate kitchen and living room and a garden, which is rare in London.
I like the location. We're near Southwark Park and are a short walk away from two Tube stations and bus routes. But we know it costs more than some people pay for their mortgage."
The landlord renter
HR professional Michelle, 38, rents a one-bed flat in Chiswick and owns a mortgaged property in Leicester.
"I'd owned my house in Leicester – a cute terrace that I'd done loads of work to – for just two years when I took a leap of faith and moved to London with my then-boyfriend.
My mortgage provider was understanding and gave me consent to let my property for 12 months. This worked for me as it meant I could come back if I wanted to. But I've been renting in London for three years now and they've extended twice.
Renting with my partner didn't work out but I decided to stay in London after we split and I'm so glad I did. I moved to a shared flat in Chiswick for a year before moving into my current one-bed flat. Sharing with my flat mate was just what I needed after my relationship ended. My housemate and I went from being total strangers to close friends quickly, but it's been great having my own place again.
I love the area. It's leafy and green and reminds me of home. But expensive. I pay much more for my small flat than my mortgage in Leicester.
Being a landlord and a tenant gives me a different perspective, I see both sides. If something goes wrong, like living with no hot water, landlords often expect you to put up with it for no compensation. You have to chase it. I always try to get the work done as quickly as possible or knock some money off the rent if this happens to my tenant.
I try to do something to my own property every six months – like a new carpet or boiler – to keep it in good condition. I know a lot more about the law now too. I used to have to pay fees to the lettings agents as a tenant and a landlord, but unfair fees are illegal now.
Rental properties always feel a bit transient to me. My current flat is very vanilla and I haven't put up any artwork or decorated because the contracts are always for 12 months.
Although I love where I am I can't see myself buying here. I can't afford the deposit."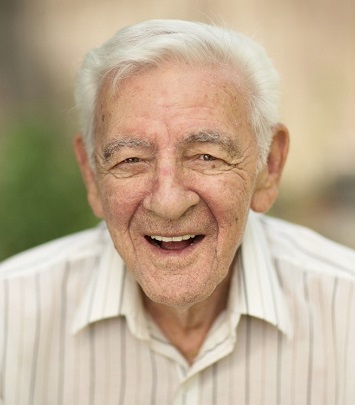 The retirement renter
Stan, 87, a retired father of two, decided to rent a Birchgrove assisted-living apartment in Sidcup after his wife died.
"I never would have considered moving out of my family home until I saw the Birchgrove hoardings.
Something triggered me to take down the number and start making enquiries. Nothing else came anywhere near the apartments, unless you wanted to buy – and word on the street is they [retirement flats] are extremely di¬fficult to get rid of.
One of the first hurdles I had to get over was renting. The word 'rent' indicates nothing at the end and that's not the way people of my generation think. We were taught, 'save for your future.'
However, I put it to my two boys and once they got over the initial shock and we'd looked at it together – they've got more expertise in finance than I have – they said, 'yes, it's a good idea.'
They get the benefit of not having to worry about me, whereas when I was living on my own that wasn't the case.
I am in a diff¬erent world now, very happy I moved here. I didn't want the hassle of buying, selling and all that e¬ffort that goes with a house and garden.
The irony was she [my wife] would have loved this place. The facilities are here for people to get together – in fact I was just talking to a resident who doesn't know the area and I have arranged to show her around a little bit."
Stan's story was shared courtesy of Birchgrove, Queensgate Apartments.