The pros and cons of owning an electric car
From the joy of driving in silence to worrying about range, six owners share what it's really like when you have an electric car.
By Dee Pilgrim
In November 2020, the Government announced plans to phase-out petrol and diesel cars by 2030. All new cars and vans must be fully zero emission at the tailpipe from 2035.
That means we'll all be driving electric vehicles — or EVs — in the future. But what are the pros and cons of 'going electric'? Does it affect how far you can drive? Are there enough chargers? And, most importantly, how much do they cost?
We talked to electric car drivers to find out what owning an EV is really like.

The older driver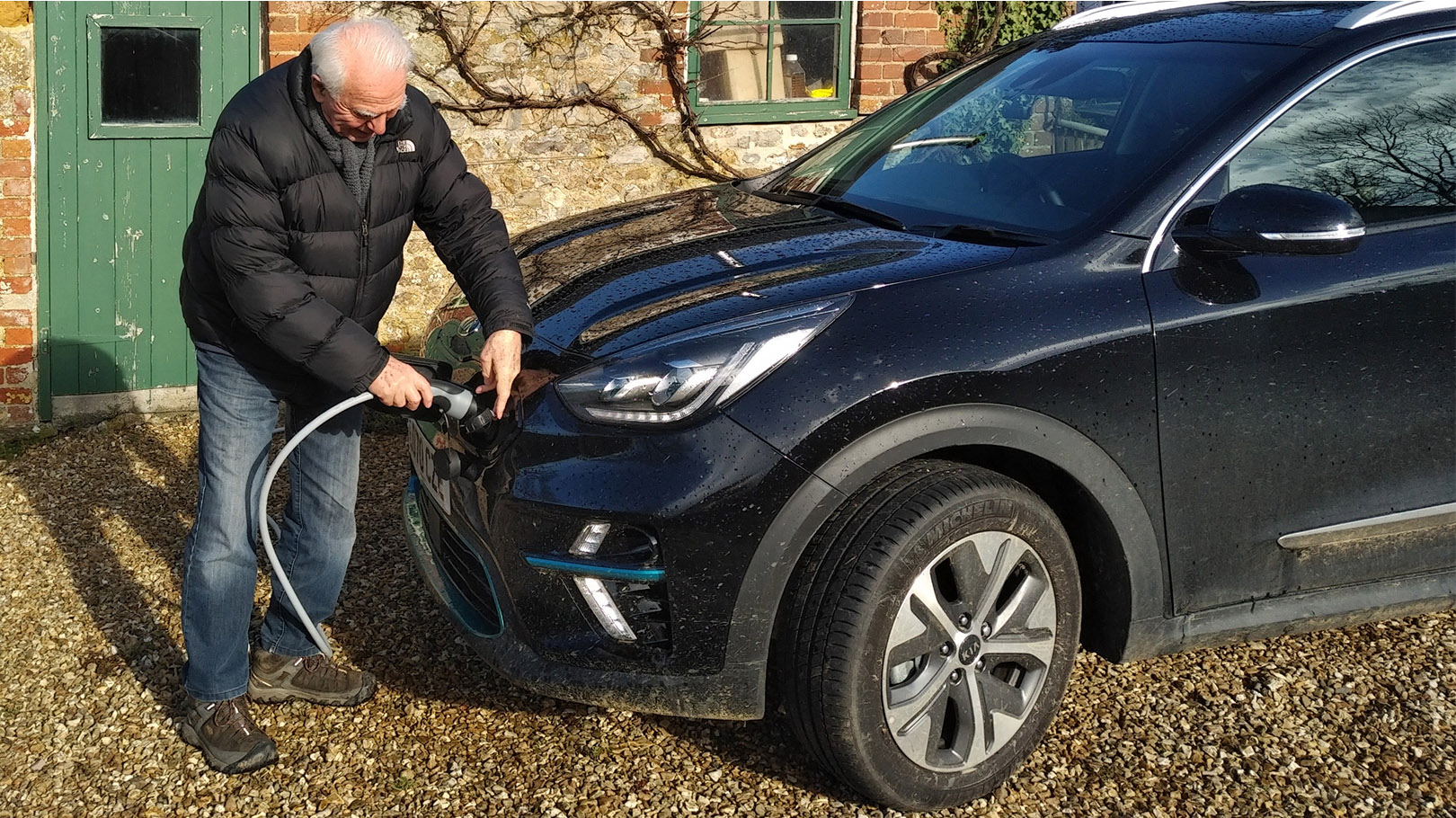 Retired doctor Alan Cooklin, 81, from North London has always been interested in renewable energy and wanted to buy electric as soon as there was a reasonable choice of vehicles on the market. 

Four years ago he bought a BMW i3 and has just switched to a Kia e-Niro 4plus after reading rave reviews. He says: "The Kia has a long range — 260 miles on a single charge — which allows me to drive from London to Dorset without charging. My wife has had to give up driving and as a passenger had found the i3 quite bumpy on poor roads. She finds the Kia much more comfortable."
Alan bought the car new, part exchange, and was happily surprised by the trade-in value of the i3. He's also impressed by the driving aids of the Kia e-Niro including enhanced cruise control, lane assist and the different levels of regenerative braking, so he can slow to a standstill without using the brakes and at the same time charge the battery. He says he has occasionally suffered from range anxiety when he's very nearly run out of charge because public chargers have been out of order.

The serial electric buyer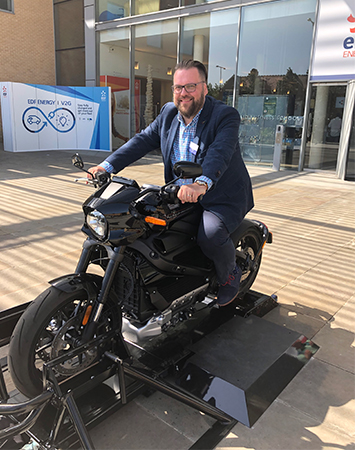 Rolle Nieminen, 47, is now on his fifth electric vehicle. He's owned a Kia Soul, BMW i3, Kia e-Niro, Renault Zoe and currently a Hyundai Ioniq. He got the car through a subscription service, which doesn't guarantee a new car, although this one was delivered new. 
He usually charges the car overnight at home with a 7kW private charger, which usually works fine but he recalls one problematic journey to his office 50 miles away from his home in Surrey. "The charging cable wasn't connected so the car didn't charge overnight. I didn't realise until I was on the M25, and there are no charging stations between home and office on the M25-M1. I had to head to a nearby town and the first charger I found was only a 7kW, but gave me enough charge to get to a 50kW charger, where I was able to charge enough to get to the office."

The cost of charging is one factor he feels drivers should investigate fully before buying electric. "I think the primary concern is the transparency of the pricing," he explains. "Having different methods and measurements clouds the picture somewhat."

The money saver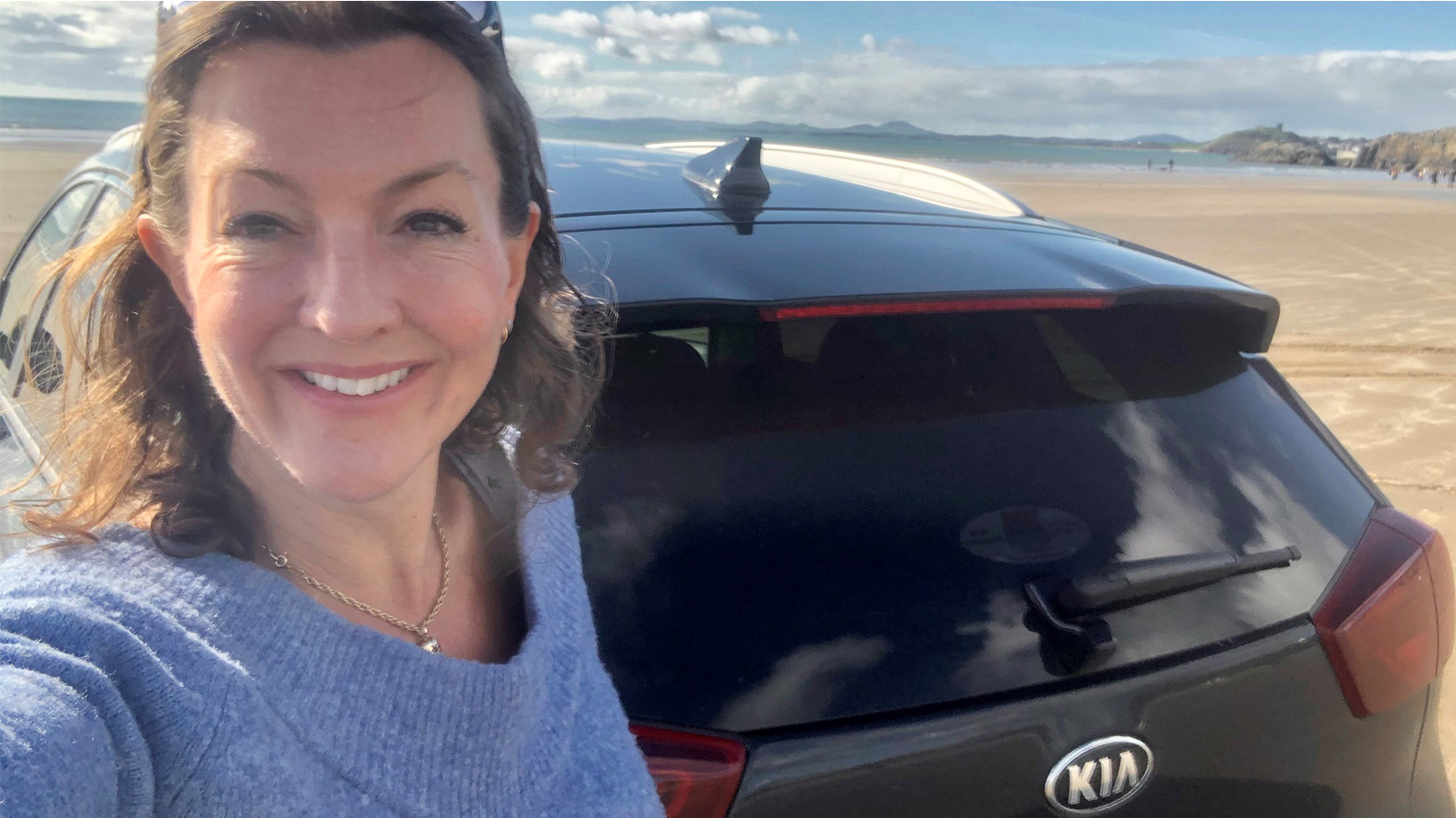 When her SAAB 93 diesel was written off in December 2018, Gill Nowell, 47, bought a second-hand Nissan LEAF. She has since sold that and bought her first ever new car, a Kia e-Niro, in September 2020. She loves the fact that EVs are zero tailpipe emissions, so better for air quality and health.

Like Alan, she bought the Kia e-Niro after reading rave reviews online. Says Gill: "It's fully electric, a great range (262 miles in summer, a little less in winter), it's well built, spacious and I love the drive experience."'
It's also proving very economical. "It costs me around 1p per mile to charge my car using the Ohme smart charger at home. I even get paid to charge when it's very windy, thanks to Octopus Energy and its Agile tariff. I was paying around 13p per mile in diesel costs, so in that regard, making the switch to an EV is a no-brainer. Plus, maintenance costs are so much lower owing to far fewer moving parts in the car itself. And, with zero per cent road tax, the savings start to stack up very quickly."

However, like Rolle, she has encountered problems with public charge points. "I've found chargers were out of order, or on one occasion I used the wrong charging connector, as the signage was unclear."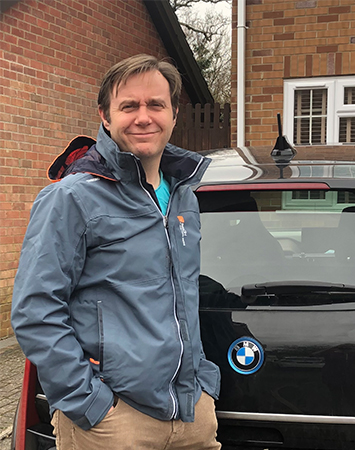 The first-time electric owner

Andrew Page, 43, lives in North Hampshire and bought his BMW i3S in December 2019. He recalls: "It was the first electric vehicle I tested and I loved it immediately. Reviews on the websites were very complimentary and the styling was great.

The instant acceleration was the first wow, but driving along in near silence was pretty cool. The cost difference is astonishing — for a journey to the south coast, I estimated that it's one-sixth of the fuel cost of a conventional vehicle."
The only drawback with the car as far as Andrew is concerned is that it has less range than other EVs — just slightly short for a round trip to his parents without a top-up charge. He usually charges at home and adds: "Thanks to lockdown, I've not needed to use other chargers. But when I have, finding car parks with chargers has been straightforward, although it's a bit of a pain managing a range of accounts needed for the different providers, even on a pay-as-you-charge basis."

The keen camper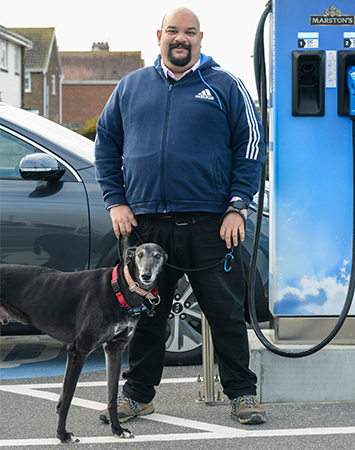 Warren Philips, 45, got his first electric car (a Renault Zoe) on a cheap lease, which worked out £50 a month less than just the fuel he was spending on his previous car. He then bought a second-hand Zoe, which he still has, and in 2019 the family replaced its second car with a Kia e-Niro.

"We bought the e-Niro because we needed a car with a 200-mile motorway range that was big enough for our camping gear and large greyhound. We tend to holiday in the UK and it can carry everything we need for camping trips with a roof box and we can still take the dog in the back."

He says both cars are quiet and cheap to run, especially as they have solar panels at home allowing them to charge for free in the summer. "The Zoe has a small (22kW) battery so takes about four hours to charge at home if completely flat. The e-Niro takes about 10 hours to charge from completely flat, so easily overnight if I need to.  The cars are very rarely that empty so the charge time is usually a few hours. The e-Niro can also rapid charge and in an average stop on a trip for my family to have a toilet break, some food and walk the dog, it can easily add 150 miles, usually faster than we can get our stuff done!"

As far as downsides are concerned, Warren wishes the Zoe had CarPlay, and the e-Niro had an app to allow pre-heating and check the battery status, both of which are available on newer models of the cars. 

The celebrity fan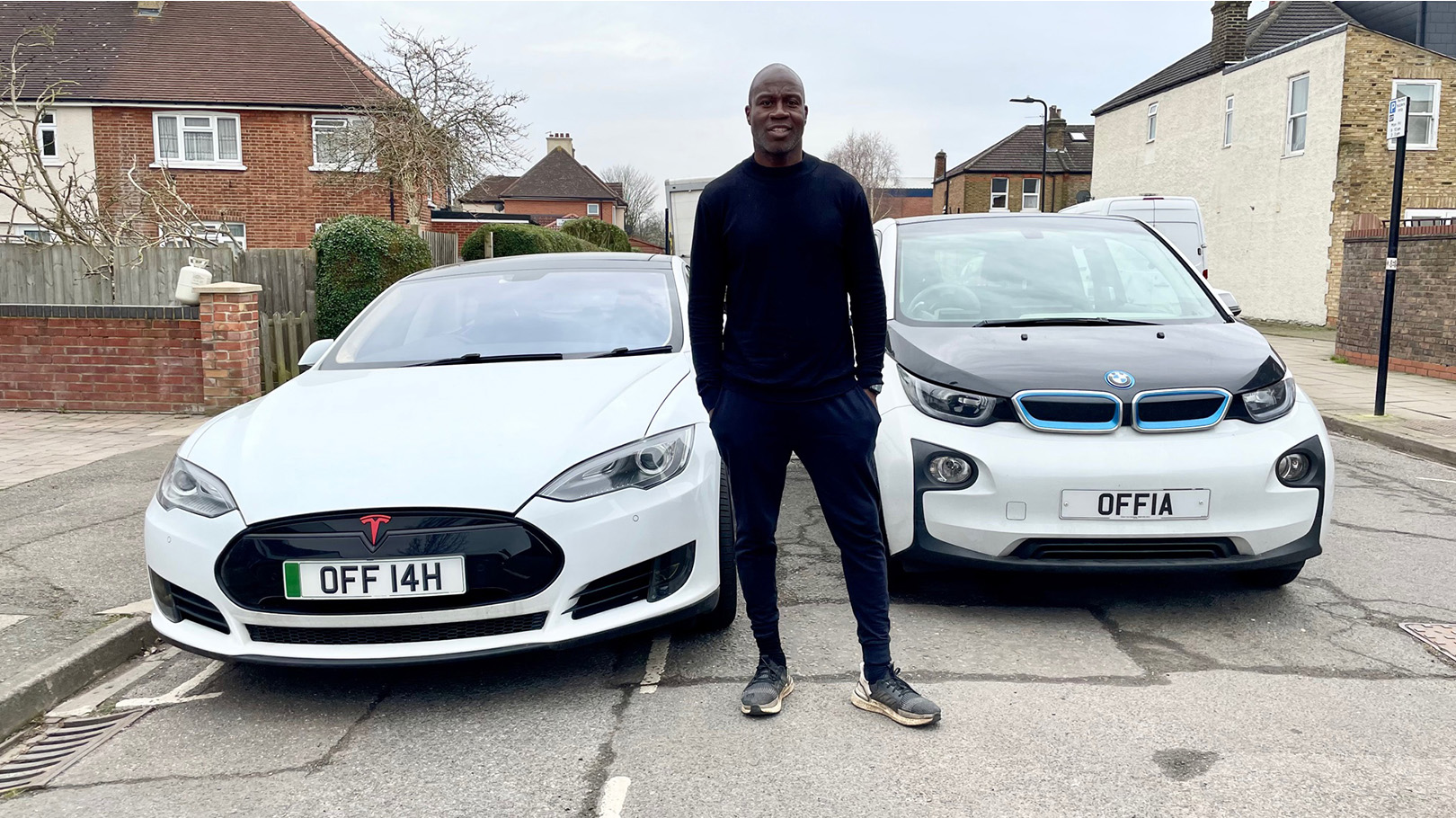 Ex-England rugby star Martin Offiah decided to buy electric after his wife's car was written off in an accident. They're now a two electric car family — his wife drives a BMW i3 and he owns a Tesla model S 85. "We bought the i3 because it was cheap and suitable for driving around town, so basically a city car," Martin explains. "I bought the Tesla primarily because of the charging infrastructure that exists thoughout Europe. We bought both cars second-hand at a combined cost of £67,500. The new price would have been £120,000."

"What I love most about EVs are zero emissions, fuel economy and acceleration. These are the best cars we have ever bought even with the limited range of the i3.

I wish everybody who can transition to electric does and quickly, even though the charging infrastructure needs improving."
Martin has his own 7kW charger on his drive and charges overnight with Octopus at a rate of 5p/kW with its EV tariff. He says Connected Kerb's solution to on-street charging will bring a similar ease, cost efficiency and convenience of charging experience for people who can't charge at home.